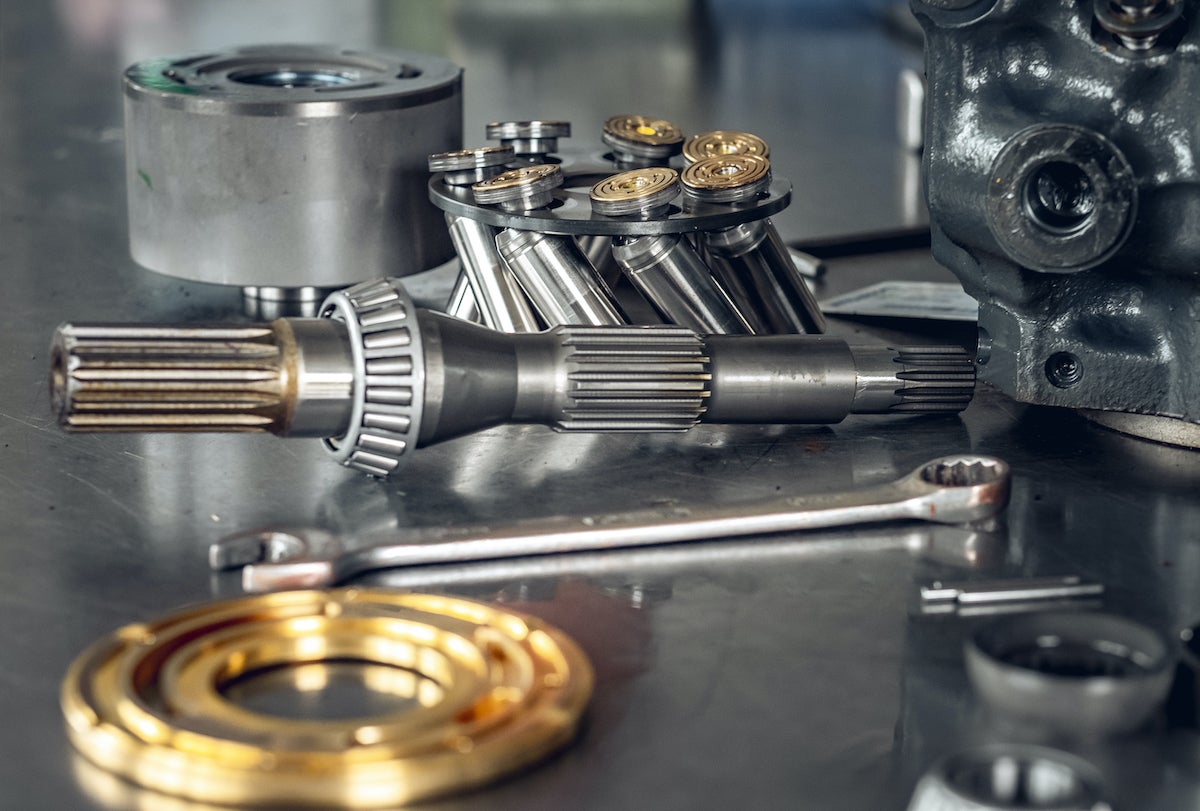 The mining sector is characterised by vital supply chains and tight deadlines. Avoiding equipment downtime in the industry is therefore paramount.
Defining the challenges
Managing director at Tidal Fluid Power, Steve Rees, explains how this commitment sets the company apart from its competitors. The company's values are embedded in the day to day work it does with clients.
Delays in the equipment supply chain are one of the main issues facing mining industry players today. "For some time now, turnaround time for quotations has been a problem, let alone the time to get a product repaired," explains Rees. These delays lead to operational downtime, putting mining companies' revenue at risk. This is where Tidal Fluid Power comes in, offering its clients fast quotation responses, reliable parts availability and prompt rebuild times.
Tidal Fluid Power approach
When a client faces a problem with their equipment, Tidal Fluid Power first assists with diagnostics. "Generally, our customers know that their hydraulic systems have problems," says Rees. "The machine is getting slower; it cannot achieve high loads any more or the hydraulics system is overheating. When we hear this story with these symptoms, we know it is time to get the pumps or motors into the repair centre for assessment."
Tidal Fluid Power's in-house workshop is fully equipped and staffed by highly trained technicians who can identify any unit faults. "Now, it's a matter of repair or replace," says Rees.
The decision of whether to repair or replace equipment parts is a balancing act in which time, cost and useable life should all be considered. "There is always a floating baseline here, and customers have their own rules," Rees explains. In general, the maximum repair costs range from 55% to 70% of the price of a new product. If the repair costs more, the customer will usually choose to replace the parts.
"The issue that needs to be considered in these cases is the amount of repair labour included," Rees adds. "While component parts pricing may not be a large percentage of the job, you will find that labour costs are higher. This means that the customer might get back more of their older parts, reworked, with a low percentage of their usable life left. In this case, we prefer to replace rather than repair these component parts, so the customer ends up with a completely new rotating group and valve plate, shaft bearings and seals. Having a completely new rotating group – the heart of the pump or motor – means you revert to new product efficiencies with lower repair costs."
Most importantly, Tidal Fluid Power recognises that each customer's situation is unique and not all repairs or replacements are straightforward. The company's expert team is there to identify and quote for the best approach. All this comes with optimised labour time and costs, and the company's quick turnaround time.
In addition, the high value of stock that Tidal Fluid Power keeps sets it apart from competitors. "Tidal's spare parts stock level and excellent factory support means that our parts availability is the best in market," says Rees. "When we receive an order from a client to go ahead, we get the job going, and overcome any issues that have arisen in the quote and order period to let the job flow through."
The company's values are what makes the difference for clients. Rees says: "Our edict of 'Availability, Service, Quality, Price' means we focus on the business at hand. Getting that replacement pump to a customer's breakdown or emergency spare parts overnight is what we do. Our motto is 'if it's in stock, it goes today'."