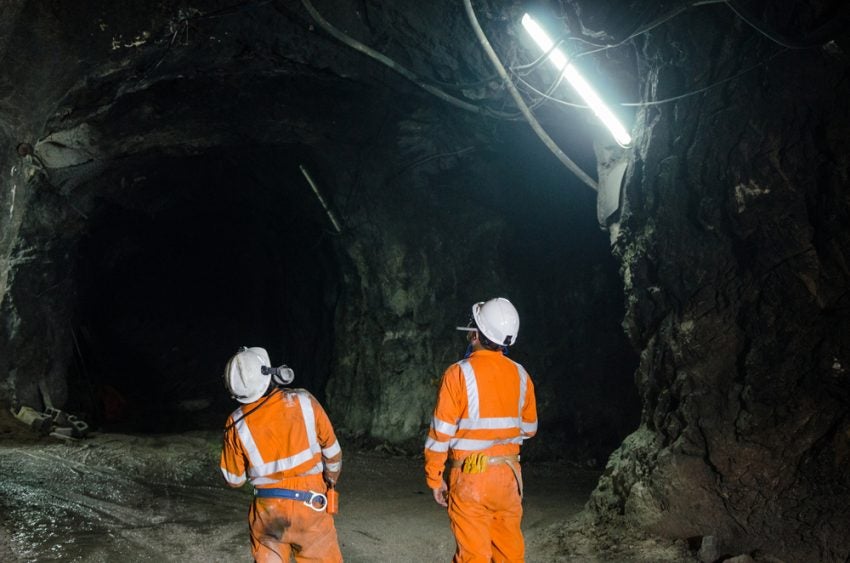 Between 2001 and 2010, the Western Australian mining industry experienced 42 deaths. In the decade that followed, 13 fatalities were recorded.
While safety across the country has clearly improved in recent years, the hazards of a mining or tunnelling environment remain substantial for on-site personnel. For operators, ensuring the ongoing wellbeing of staff should be the key focus. While various approaches can be taken to keep accidents and injuries minimal, investing in high quality equipment remains pivotal to these efforts.
The technological advantage
One of the biggest technological innovations in improving mining safety has been the introduction of bluetooth communication. "Bluetooth offers significant safety advantages," explains Vega managing director John Leadbetter. "In using a smartphone or tablet, technicians can access instrumentation from a safe distance of around 15m away.
"This gives personnel some protection from the dangers of vibrations or moving machinery, and allows them to work in a much safer environment."
Automation, too, has played a big role in keeping staff safe, namely because it removes the need for human involvement. When carried out correctly, automation allows a machine to run at optimal levels, without putting personnel at risk. Significantly though, it is important for operators to invest in the right type of automation; one that is capable of feeding back that information immediately, so that any problems can be dealt with promptly.
According to Leadbetter: "These devices record information so at any stage operators can look at historical data and – if there has been a problem – they can go back and try to identify the source.
"All of this allows a mine to operate its equipment with safe work practices. For example, if a particular function is causing units to exceed speed or wear too quickly, procedures can be changed because the problem has been swiftly identified."
Investing in safety
When purchasing new mine equipment, one of the key factors for any operator is reliability. While a machine that functions reliably is beneficial to a company's bottom line – helping to reduce costly downtime or maintenance expenses, it also plays an important role in keeping workers safe.
However, the initial outlay of high quality equipment can be a barrier for many operators, with some opting instead for cheaper alternatives. While this may seem like a more cost-effective approach to new purchases, it can present significant risks.
"The better your instrumentation is, the more reliable it is, so we recommend operators consider the overall cost of ownership when purchasing process instrumentation."
"The better your instrumentation is, the more reliable it is, so we recommend operators consider the overall cost of ownership when purchasing process instrumentation," says Leadbetter.
"Don't look at safety as a cost, look at it as an investment. Too many operators will say: 'this equipment costs too much.' But you're investing in the safety of your staff, much like an insurance policy."
So while the initial purchase of a higher quality product may be more than another manufacturer's, operators must consider the long-term, where additional expenses are likely to occur. For example, if you have to quickly replace cheaper equipment due to a breakdown or keep carrying out repairs because it wears out, that 'more expensive' but ultimately more reliable unit is going to give you a much better return on investment.
According to Leadbettter: "At Vega, we bring all of our experience and knowledge to the table to provide our customers with the right recommendation for each individual requirement. And once we have provided the right solution, it has to then be installed and programmed correctly to keep staff as safe as possible.
"Investing in equipment is not an area to be cutting corners in. The sign at the gate of every mine site that I've ever visited says safety comes before production and, ultimately, the most important thing in any commercial or industrial workplace is the safety of personnel.
"After all, you can replace machinery. You can't replace people."