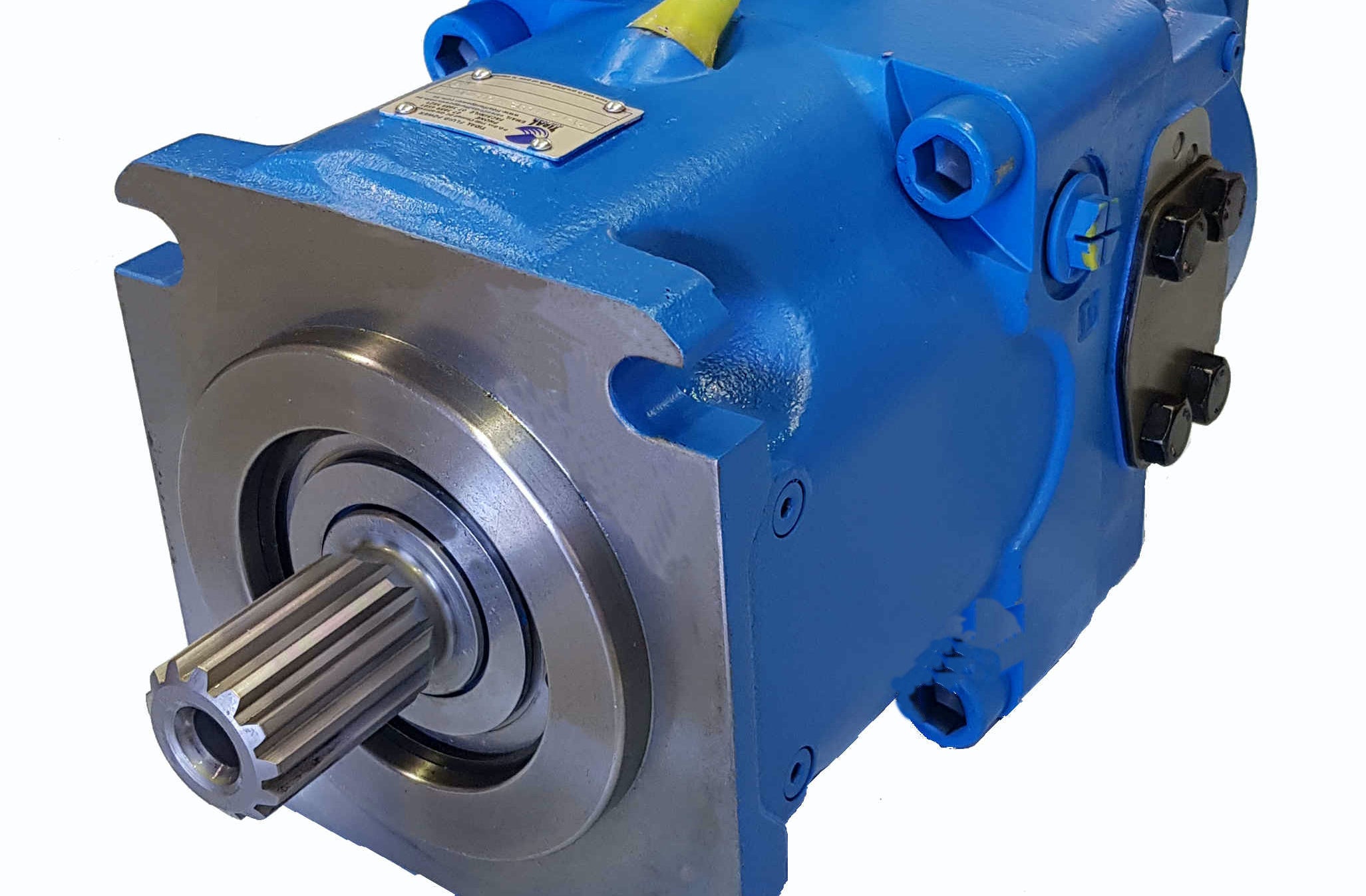 Historically, mining pumps have failed to withstand the repercussions of operating within such high-pressure environments, resulting in regular repairs and a shorter shelf life.
For operators, the impact of this can be extremely costly, with equipment downtime and the need for replacement parts often eating into company profits. But recent developments in this space look set to transform the pumping process, with new technology improving product longevity and creating the potential for significant savings.
TPV-11 pumps are the latest technological advancement in high pressure mining equipment. Tidal Fluid Power, a market leader in Australia in the supply of all types of mining products – from hydraulic pumps to motors and valves – are championing the TPV-11 pumps. Here, Mining Technology speaks to Alan Taylor, State Manager for Western Australia at Tidal Fluid Power, to discuss how these pumps are revolutionising the sector and increasing efficiency.
Mining the future
According to Taylor, the TPV-11 piston pumps are "load sense pressure compensated variable piston pumps" that operate at high pressures. The role of the pump is simple: they transfer fluid, thereby creating flow, and this flow is met with resistance which creates pressure.
The pumps are capable of 350 Bar nominal pressure, with peak pressure at 400 Bar operation. What sets the TPV-11 pumps apart from industry competitors is this ability to operate at high pressure, combined with a robust design that allows for durability and results in a longer shelf life. According to Taylor, the TPV-11 pumps "allow for space, lower weight, and increased productivity.
"When some of the drills are getting deep, particularly when they're drilling for iron ore, they have to pull drilling rods out of the hole, and as such the pressure can get up to the 4000 psi (pound per square inch) mark."
Pumps operating at such high pressures result in the service life of older pump models diminishing. "That's the advantage of the TPV-11 pump being capable of handling high pressure," adds Taylor.
TPV-11 pumps operate considerably faster than previous pump models. The TPV-11 has an impeller on the inlet side of the pump which charges the suction side of the main pump. The impeller sees the oil coming from the reservoir, which is rotating at the same shaft speed as the pump itself. Previous models of piston pumps could only push oil in as fast as gravity would allow due to their inbuilt natural self-priming speed. According to Taylor, this integrated impeller unit results in "a pump that you would normally only be able to run at say 1800 rpm (revolutions per minute), now able to run at 2500 rpm."
Despite their technical composition, the benefits of this pump are simple: the customer saves money and time in repairs, as this pump is built to withstand higher pressures and can therefore last longer. This style of pump is already popular with large-scale OEMs.
Problem solving pumps
Availability, service, quality, price. Tidal Fluid Power's mantra is at the heart of the company's operations. What sets Tidal apart as a manufacturer and distributor of TPV-11 pumps is its efficient repair and replacement services, as well as speedy distribution throughout Western Australia and Kalgoorlie.
Delays in the equipment supply chain are one of the main issues facing the mining industry today. This is where Tidal excels, as it has the flexibility to maintain product availability while meeting the needs of customers in-house. According to Taylor: "Some of the bigger companies don't have the logistics to be able to achieve that."
OEMs in Australia are currently experiencing a raw material shortage. As demand increases for certain products, a supply shortage is created, and manufacturers are unable to get raw materials from foundries to build new parts. This has damaging consequences for the customer whose normal lead time of eight weeks for a product can be increased to 16 to 26 weeks. According to Taylor: "We aim to deliver within four to six weeks, so even if we don't have it on the shelf, we are generally able to get it to our customers quicker."
Mantra in action
Tidal is experiencing strong growth across Australia. The company has sold and distributed over 400 TPV-11 pump units to date, with this figure growing exponentially. Customer service is of paramount importance to Tidal, and the firm prides itself on dealing effectively and efficiently with its clients.
Taylor says: "We had a drilling rig breakdown here in Perth. If you have a drilling rig that could be earning 15 to 20,000 dollars a day that's broken down, you can't wait seven days for a replacement to be shipped in from the Queensland head office. By having a pump on the shelf in Perth, we were able to get that product expedited and shipped to the drilling rig that night. They were able to fit the necessary equipment and were up and running the following day."
By maintaining product availability, Tidal cuts down on costs significantly and can pass the savings on to its customers. Using expertise and industry knowledge, Tidal Fluid Power is flexible to customers' needs and demands, putting the company mantra into action and ensuring the best results for mining operators.