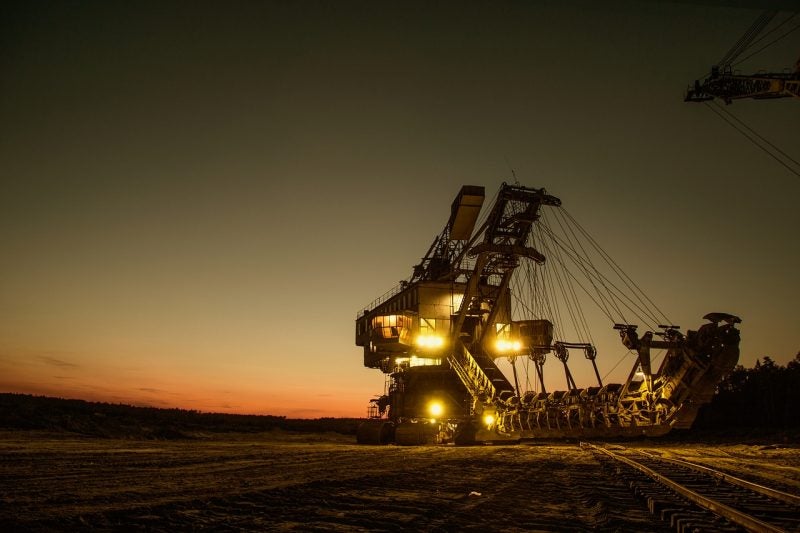 As competition in the mining sector intensifies, an increasing number of businesses are seeking new approaches to making sites more efficient, improving staff safety, and gaining an edge over industry rivals. And, according to a recent study by market research specialist Vanson Bourne, the majority believe that Internet of Things (IoT) is the way to achieve this.
The research found that 70% of respondents from 100 large mining companies around the world believe that IoT would give them a significant edge against competitors, with 41% suggesting it would increase business process automation, and almost half claiming IoT could be used to identify cost saving opportunities.
IoT has been around as a concept for almost two decades, putting a name to the connection of machines, devices, sensors, appliances and equipment to the internet. But the Australian mining industry has been slow to embrace the technology, often choosing to stick with long-held traditions and manual processes.
It looks like this is set to change however, with a rising number of firms realising the benefits IoT can have on mine operations. In fact, this technology has the potential to completely transform the industry, increasing safety measures in hazardous environments, helping to improve overall productivity, and positively affecting a company's bottom line.
Increased control for Australian mining
By monitoring, collecting and analysing the information from individual pieces of mining equipment, operators are able to take actionable insights in real-time. John Leadbetter, managing director at Australia's leading supplier of level, switching and pressure measurement equipment Vega, suggests that IoT is essential for reducing downtime, too: "IoT is helping operators to understand if there is a breakage or deterioration in performance, giving them the opportunity to react rapidly and appropriately.
"In the mining industry, every rock crushed is money in the bank. Operators can't afford to have systems down for a couple of hours while they wait for an engineer to travel to the site as it can result in a substantial loss in production."
While IoT can help to reduce instances of downtime, faults will occur and when they do, every minute counts in the race to repair. But IoT can help here, too. According to Leadbetter: "In some cases, Vega engineers can log into an instrument a 100km away using a mobile phone network.
"This means that our engineers don't always need to have a physical presence on-site to make a repair; with permission from operators, they can log in remotely and assist mine personnel to correct the fault, saving the site valuable time and money.
"It's vital not to forget the basics; we still need to find the right instrument for the right application."
"Thanks to asset management, our engineers are also able to diagnose faults that happened historically. With a lot of our equipment, information is being recorded in the background as it runs. For example, when we log into an instrument, we can look at the history of data and see that a fault occurred a few days ago, but by the time an engineer arrives, the fault has gone.
"Through this storing of information, in a lot of cases we can isolate the fault, diagnose the issue and provide a solution to avoid potential downtime in the future."
Step by step
As with anything, progress can take time and it's important for operators to take a gradual approach. "It's important to work with the industry and we have to be very careful that we bring developments in step by step," says Leadbetter. "Here at Vega, we work with miners and engineering houses and feed developments back to our R&D team in Germany."
Fundamentally, Leadbetter advises operators to keep a close eye on the basics; losing sight of end goals in the search for digital transformation can have devastating consequences for a mine. "Australian mining operators should think of the process like a triangle: start with selecting the right equipment for the job; install it correctly and safely; and implement it across the site.
"It's vital not to forget the basics; we still need to find the right instrument for the right application. Ultimately, all of these IoT developments mean nothing if the equipment is not suitable for the job."