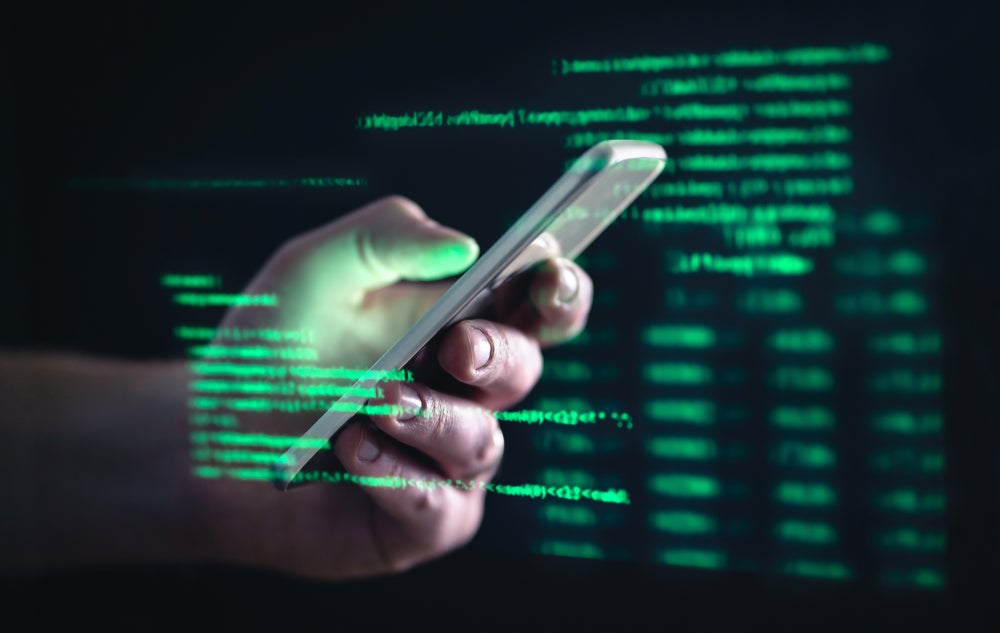 Subrosa's secure mobiles have been designed so that customers don't have to make those types of compromises. The company's devices offer every communication tool you'd expect from a modern phone – from email, SMS and video messaging to video calls, voice chat and push-to-talk messaging – with the important difference that each one is encrypted. This gives users a completely secure, ring-fenced mobile phone ecosystem.
Making encryption count
Encryption isn't a new phenomenon in mobile communications. Indeed, BlackBerry's devices became popular with businesses in the 1990s because of their encrypted email function. And most modern phones have a certain amount of encryption built-in. Today, if two users on the same mobile network call each other, chances are that a basic level of encryption will be applied to the call, albeit via servers belonging to the network. This so-called "point to point" technology is how newer mobile phones communicate (making them more like computers than traditional phones).
Subrosa's devices also connect point to point, but are different from other modern phones in so far as encryption is at the heart of each and every feature and application. The devices are completely free from apps that are common to most smartphones, which can track and share user data. This means that Subrosa's users are left with a rigid (yet complete) set of communications tools that are extremely hard to compromise, manipulate or hack into. "At every stage of the design process, our team thought about how to make our devices more secure," says the company's chief executive, Troy Harper.
"Fundamentally, we've set about securing every link within our devices. We built it out layer by layer, starting with the SIM card. We've encrypted our own SIM cards in order to eliminate bloatware, malware, and any other type of unwanted software that could be pushed out directly from SIM providers to devices whether users like it or not."
Layers of access and security
Unlike other modern phones, Subrosa's devices only connect via the data network, with the voice network locked off. Harper adds: "You can only make calls to other devices that are on our secure network, so that's a layer of insecurity we've shut out.
"Our SIM cards are data-only, and all calls are placed point to point. Our devices generate new encryption keys every call, and it's these keys that encrypt messages. The encryption key changes constantly and can't be replicated, providing another layer of security."
In terms of app security, Subrosa has full control over the apps on its devices, from their early writing and design phase to completion. The encrypted chat and storage vault apps have been written in-house, for example.
Harper says this is to remove the threat of third-party monitoring completely. He asks: "How can you ensure there's no spyware in third-party software? How can you guarantee that nobody's put in a Trojan, or another piece of malicious software, that will interfere with the device's systems? We've written all of our apps ourselves, so we know nothing can get in."
On the handset itself, multiple layers of security help to strengthen protections for any information held on the device by its user. In addition to the lock screen – a standard security measure on most smartphones – Subrosa's device requires the user to set different passwords and PINs in order to access different areas of the phone. "Whether it's the chat app, the secure vault or your email, you need separate PINs to access each one," says Harper. "Then the phone itself is also segmented off, so it isn't just a matter of entering one PIN code for everything. There are multiple layers of access."
Complete security beyond the board room
With its devices, Subrosa has gone to great lengths to offer companies a completely secure mobile environment, beyond the board room, where executives can interact safely and on the move.
The need for this type of secure environment is increasing. Cyber criminals are becoming more technical and proficient, and the level of damage that can be inflicted on companies through cyber-attacks is ever-growing. In addition, rates of corporate fraud and intellectual property theft continue to grow, making communication security at every level of the organisation an absolute priority for firms.
For Harper, however, it's frustrating that companies are often only able to measure the value of proper communication security after criminals have breached their existing defences, and they've suffered an attack. "Our customers who really 'get' what we're about tend to be those who've been stung in the past," he says.
"But adopting proper security can change behaviours at every level of your organisation. The right measures can alter your entire security mindset and posture. That's not solely about having the most secure devices, but they play an important role in adopting a new mindset that's truly secure."