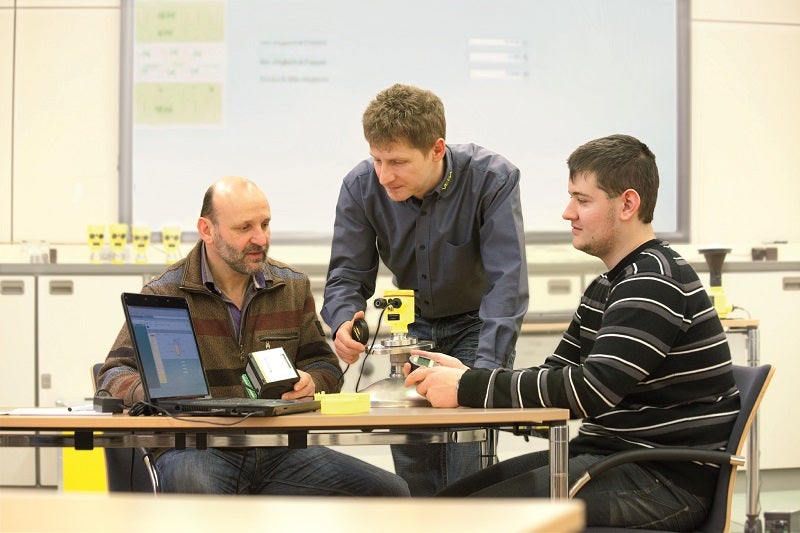 On-site training allows technicians to stay current in an increasingly digital age and learn to better understand how equipment works, how it should be used, and how to get the best out of instrumentation. VEGA ensures that customers fully benefit from training by tailoring the course to the needs of an individual site. Utilising years of experience, VEGA can customise courses based on the size of operations and the intrinsic operational differences between various mining sectors, from iron ore to gold mining.
According to VEGA managing director John Leadbetter: "Courses are typically 25% instruction and 75% practical, we don't want a situation where people are getting bored or fatigued. What we want for them is hands-on learning. I will spend the first hour going over the theory, going over the program, going over how our system works. Then, I will spend the next three hours actually doing practical training.
"During demonstrations we cover fault finding, using examples of what they could typically come across, as well as covering correct installation procedure.
"Usually, I will conduct training with up to six people per course, everybody is then paired off. So you'd have three setups with laptops, demonstration equipment, power supplies etc. We've been doing this in different areas all around the country, and I would say 99.9% of feedback is positive because they were learning in a practical, efficient way."
"It's not good enough for us to just sell the equipment. We've got to be able to sit down with the person and make sure they understand how to use it correctly. At the end of the day, they're buying equipment to improve their productivity. We're going to make sure that we're showing them the right way to do that, and the best way is to take them through the correct procedures, rather than just providing a handbook."
Leadbetter also explains that Bluetooth communication, laptops, cloud technology and other digitalised solutions are new to many of those in the industry, so even the most experienced expert in the field will need to learn new techniques to keep up the with market. VEGA's new range of compact radar sensors and transmitters are designed for simple applications, and like all Vega instrumentation, use Bluetooth technology to enable safer and more efficient remote access to process information. All devices wirelessly connect to the VEGA Tools app for smartphone or tablet for remote monitoring, and part of VEGA's training walks operators through how the software works.
In light of the Covid-19 pandemic, VEGA's training became digital, offering insightful webinars to help the Australian mining industry continue despite restrictions. Looking forwards, on-site training is on track to be reinstated early next year. Additionally, VEGA has built a new building in Sydney that includes a training centre on the premises for customers if they don't have adequate facilities.
For more information about the training services that VEGA provides, visit their website here.