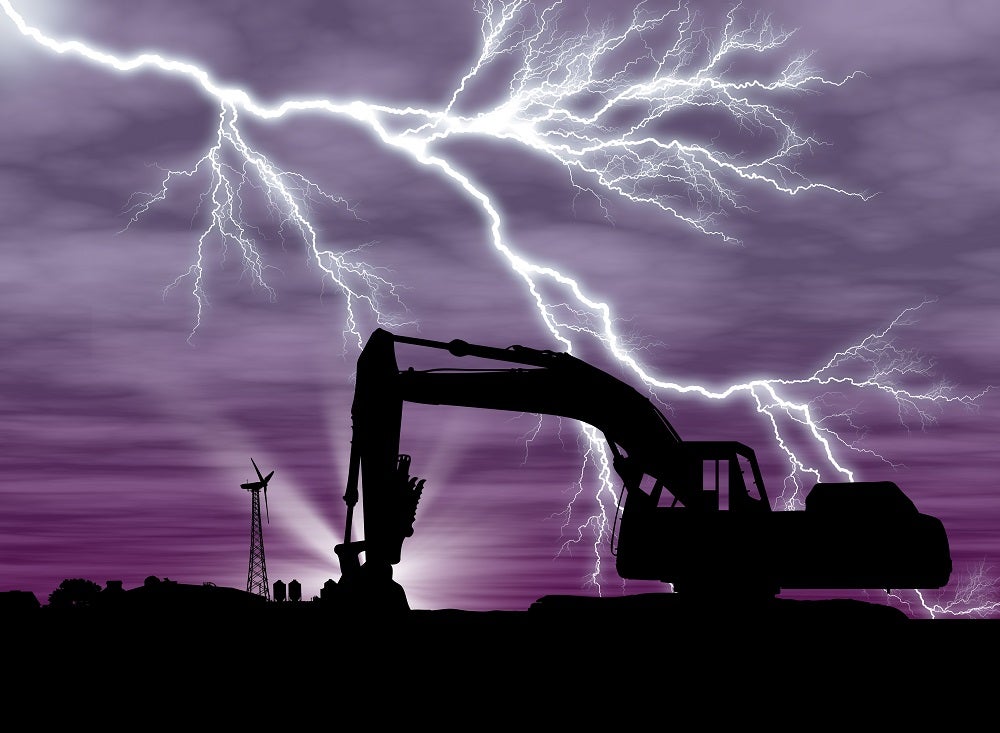 Safety of personnel always comes first at mining sites, so when Roy Hill Iron Ore (RHIO) found that their existing lightning protection plan did not allow for the safe movement of their staff outside during a lightning "take shelter" red alert, the company acted immediately.
This is where nVent ERICO came in. RHIO commenced discussions with the electrical safety team to find a solution to mitigate these risks and improve productivity. By identifying risks and providing tailored solutions, nVent ERICO was able to provide lightning protection designs and installation guidance for the constructor in a tight timeframe to ensure that most of the critical locations would be completed before the start of the Pilbara lightning season.
According to Bill Schlesinger, Regional Sales Manager at nVent ERICO: "We were involved in the development of the lightning protection solution from the initial concept discussions with the Roy Hill engineering team, through to the execution of the construction project and completion of the final as-built installation documentation. The local nVent ERICO engineering team was able to respond immediately to provide innovative and proven lightning protection solutions."
ERICO's proprietary System3000 Dynasphere LPS was chosen for most areas due to its technically advanced system, and they were mounted on poles ranging from 8-25m tall.
The towers offer a larger radius of coverage, which reduces installation costs as fewer poles are required, and provide a more controlled capture of the lightning strike to a preferred point by producing a lightning 'upleader'. The ERICORE insulated down conductor cable eliminates side flashing of the lightning energy to the structure or nearby equipment, thereby ensuring its safe conduction to earth. Additionally, a low impedance designed insulated down conductor ensures that lightning energy can be safely contained within the conductor over greater lengths. Where poles and catenary wires are employed as part of the lightning protection system design, all poles were fitted with ERICO's cost-effective aluminium air terminals (Franklin Rods).
RHIO had designated many areas of the mine to be made safe for personnel during red alert conditions, including camps, sections of the processing and workshops, airport, administration carparks, the wharf and the rail maintenance yards. These areas had to be safe to move between vehicles and structures, as well carry out repairs for electrical and control equipment at the top of main structures and deal with blockages during red alerts.
Not only does this upgraded LPS improve safety, it also reduces equipment damage caused by unguided lightning strikes that travel along control and instrument wiring. Protecting equipment is essential to extending the working life of machinery, lowering maintenance costs and reducing the risk of downtime due to equipment shutdown and repairs.
"The most challenging aspect of the project for nVent ERICO was the rigid timeline," Schlesinger explains. "The project timeline was approximately three months, including the six-week procurement and construction phase. Fortunately, nVent ERICO was able to draw on its significant local engineering expertise and global network of materials to ensure on-time project completion.
"The installation of the enterprise-wide lightning protection system has enabled Roy Hill Iron Ore to deservedly claim that they are a company that does its best to provide innovative and long-term solutions to the significant risk posed by lightning to the safety of their employees. In 2018 Roy Hill announced that they were pleased to win the DMIRS 2018 Safety and Health Resources Sector Engineering Award for their lightning protection system."