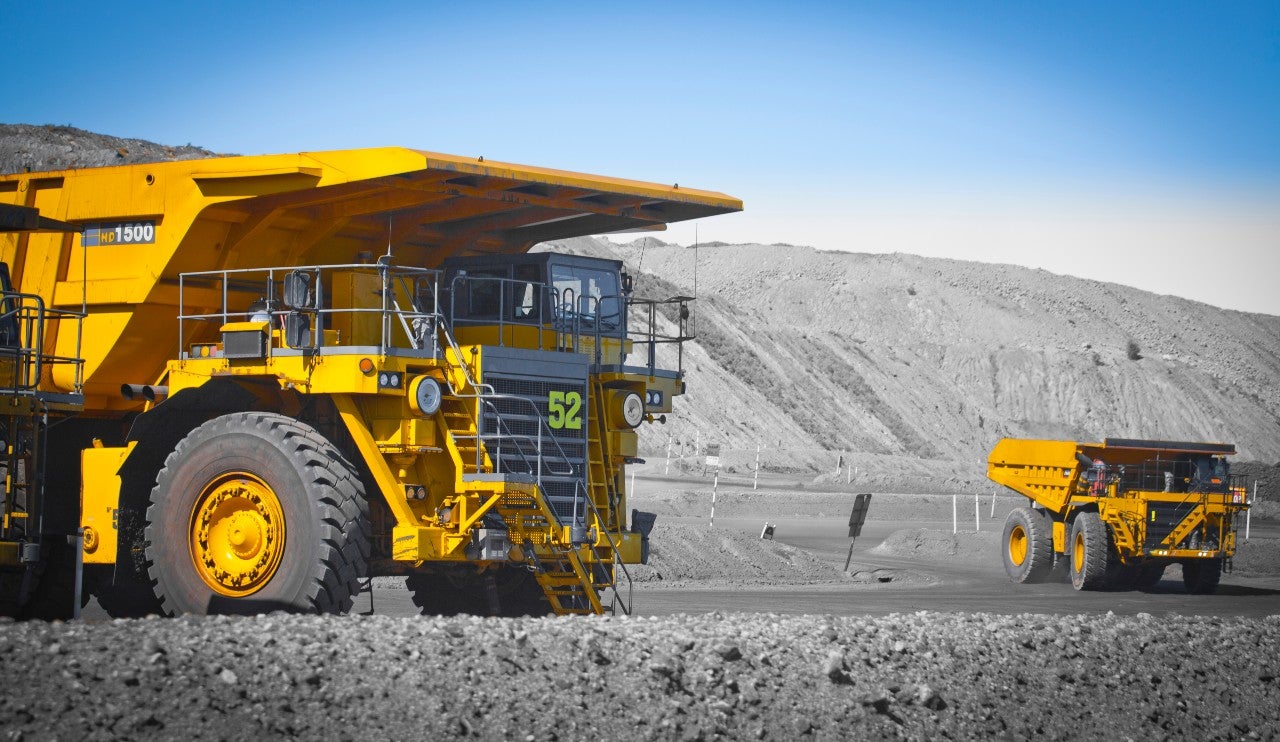 In response to the mining industry's need for high-performance castings, forgings and fabrications at competitive prices, Castech Solutions devised a unique business model that reduces customers' costs by as much as 25%.
For decades, the Australian company has expertly managed a carefully selected network of overseas manufacturing partners to provide cost-effective solutions for a wide range of requirements. But how does Castech manage this in a way that keeps costs low while keeping quality high?
Allen Vaughan, the company's general manager, tells Mining Technology that there are a number of ways. "Firstly, we work with manufacturers that are specialists in particular fields. They each offer a very narrow range of products and can thereby do them very cost effectively and to a high standard. And because we're not a single manufacturing plant, our overheads are very low," he explains.
This approach is particularly advantageous for the mining companies trying to reduce the number of vendors they work with. Each vendor comes with additional costs and timely processes, such as those associated with audits and payment management.
"The benefit Castech brings is that we can supply a bigger and broader basket of goods that otherwise may have come from two, three or four different vendors. We have one customer who we supply with Rubber components, Iron and Steel components, and fully Assembled items," says Vaughan.
Low-cost sourcing
The other aspect of Castech's cost-effective approach leverages low-cost sourcing. Around 90% of the company's manufacturing partners are located in China, where labour costs and the price of raw materials are all lower. Add in the fact most of these manufacturers have large facilities and deal in a narrow range of goods, and the result is an efficient network of suppliers with low internal costs.
The company is also expanding its complement of manufacturing partners in India, South Africa, New Zealand and Eastern European. "Customers often have questions about the reliability of supply," Vaughan explains. "We need to be developing opportunities elsewhere, so that if there are ever any geopolitical issues, we'll still have reliable manufacturers we can go to."
Once the right manufacturer has been selected, Castech focuses on quality assurance and project management. The company's on-site quality inspectors and Australian project managers oversee the process from start to finish. This level of attention is critical considering overseas manufacturers often have different understandings of the quality levels required.
"Without this, you can get caught out," Vaughan explains. It's common place for a manufacturer in a low-cost country to misinterpret the specified quality requirements. Or to disregard them due to the language barrier or by manufacturing to the standard that is acceptable in that country. "You pick the best quote, get the project started, then suddenly you find out the manufacturer is planning on producing the item to a different quality standard. By the time you are aware, precious time is lost and the schedule is impacted. Managing the manufacturers' understanding of the requirements at the commencement, then controlling the quality throughout the build, is critical. Once you're able to do that, you can utilise manufacturers able to produce at a lower cost."
Managing the risks
Decades of experience have made this process easy for Castech. But for companies trying to tap into low-cost sourcing on their own, managing certain orders directly can be hard. "We have customers that have decided to go direct that have found it much more difficult than they thought, especially for complex, relatively low-volume projects. One of those customers is Caterpillar, who had to ask us to take some projects back on again. They couldn't rely on the manufacturers to deliver the pieces reliably and consistently, and it wasn't worth Caterpillar dedicating their quality managers towards projects of that low volume."
For Castech, it's all about bridging the gaps for the mining companies wishing to tap into low-cost sourcing opportunities. Vaughan refers to the 30% down payment that many Chinese manufacturers ask for. "Most companies are very nervous about paying that upfront deposit before production has even started. Castech can manage that risk because we've been dealing with these manufacturers for a long time," he says.
"We use our expertise to reduce the risks for our customers. Their warranties are with an Australian company. We speak the same language, and we all come from the same engineering pool. There's a lot of comfort that comes with that, and there's a small premium our customers pay to have Castech involved. At the end of the day, our customers are getting a supply of consistent, high-quality products at a lower cost. It's a win-win."