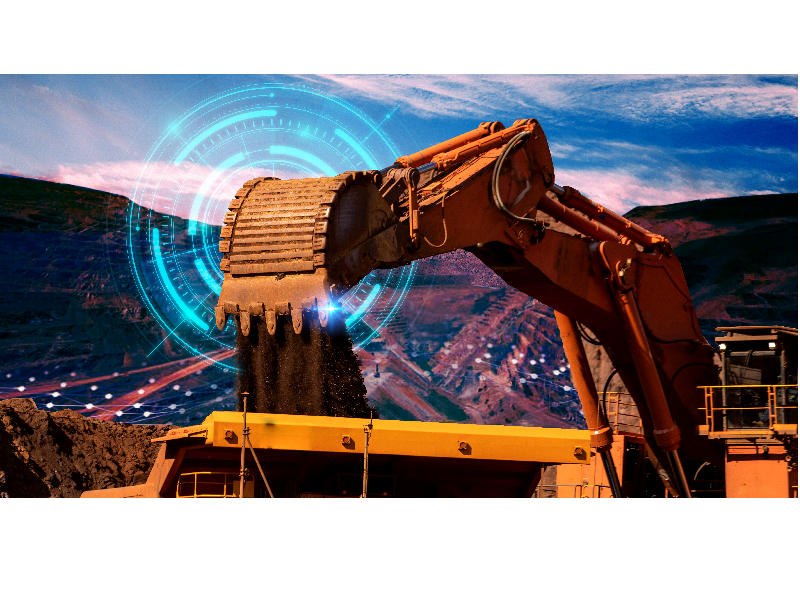 Digital transformation and the leap to Industry 4.0 in the mining industry has been a little slower than in other heavily-regulated industries, but now, at the end of 2020, the benefits have been widely accepted into mining practices. The profitability of technology enabled mining products, has been thoroughly proven, with bucket payload optimisation achievable with computers in a way that humans could not replicate – and certainly not continually and repeatedly.
CR, a global mining equipment producer, is so thoroughly dedicated to technology benefits to its product line that it has an entire arm dedicated to its development – CR Digital. Kevin Greenwood, Head of Product Strategy for the company, has shared his experience, insight and lessons learned through CR Digital's product development journey.
"The digitisation of mining has had a number of really key advantages. One is around the improvement of productivity and efficiency due to better sensors, data analytics and deeper understanding of the mining process. Another advantage is in the removal of variability, particularly around operators and manned equipment with the increasing introduction of automation," he explains.
Greenwood continues: "In CR Digital's case we are really focused on providing new information to improve the mining process, particularly for machines that engage with the rock mass, both intact and broken. Our Titan 3330 Load Haul Optimization system was the first real-time payload system for hydraulic excavator and shovel operators, and provides previously unavailable insights in real-time to operators, leading to significant productivity improvements."
The advent of sensing devices that feedback increasingly complex and detailed information has certainly led to fewer accidents and more productivity on site. But the real game-changer for the mining industry, in this humble journalist's opinion, are tools such as the Orion Data Analytics reporting platform, which is designed specifically to provide real-time productivity and machine performance data to operators at site level.
Using cloud-based data analysis that has efficiently helped other heavily regulated industries weather the pandemic, the platform sends information straight to mining site personnel's mobile or tablet, and offers insights on items such as:
dig unit productivity
truck payload performance
dig unit duty and
operator performance
Or users can customise the platform and the tools to report on a combination of factors.
One of the reasons CR Digital is so ahead of the curve with digital transformation, says Greenwood, is that he and his team feel a sense of responsibility to not let clients down.
"As an industry, we are developing and bringing to market increasingly sophisticated technologies with increasing complexity. This means it's harder to keep those technologies operating – yet at the same time, the technology only generates value for our clients when it's operating at premium capacity."
"So, we have to start from there when designing. And our approach is pretty simple: firstly, we design our products for high reliability in mining operations. We've been doing this for a long time and know how to do it well. Secondly, we have continuous remote monitoring of all our products. That means if there's a problem with one of our technologies, we know about it before our clients even realises it, and we can then get the problem fixed so it doesn't interfere with their operations. And lastly, wherever our customers are located, we make sure we've got skilled people able support our customers whenever needed."
Digitally changing mining practices
Looking at some of the company's best-selling products on the digital side, it would seem that Greenwood's claims are certainly not empty boasting – the Titan 3330 Load Haul Optimization System, for example, makes sure that every haul truck is loaded to its absolute perfect point – not over, nor under – and this data is provided at excavator level, as the payload systems in trucks don't provide the necessary information.
"Titan provides other significant advantages in reducing damage to the machine by providing information on how much stress and fatigue the machine is under," continues Greenwood. "Titan and Orion together provide ongoing analysis of different operating behaviours, and from that determine practises which may be causing unnecessary damage to the to the machines."
So, what's next for the company that's already future-focused?
According to Greenwood: "We're in the process of releasing our new wheel loader payload system. The current Titan payload system is the industry leader for hydraulic shovels and excavators, and we're now adding wheel loaders to the portfolio.
"We also recently acquired GET Trakka, a technology which provides tremendous benefits to our customers by protecting against major unplanned crusher downtime events from GET loss. Our new GET Trakka product, is a proven solution to detect GET loss, providing a trusted "insurance policy" for the mine. GET Trakka works by installing an RFID sensor in the actual tooth or shroud, and also provides lots of very valuable data on GET use in real-time to our Orion Data Analytics engine – data that will provide increasing benefits over time.
He continues: "We've also got some earlier stage research that we're working with, including some work on novel measurement technologies for blast hole drilling mining practices. We're exploring augmenting Monitoring While Drilling (MWD) data with other measurements in real-time, which will provide different information and more valuable information to our mining customers. So it's all pretty exciting!"
It sounds like 2021 is set to be a busy – and digitally transformative – year for CR Digital.