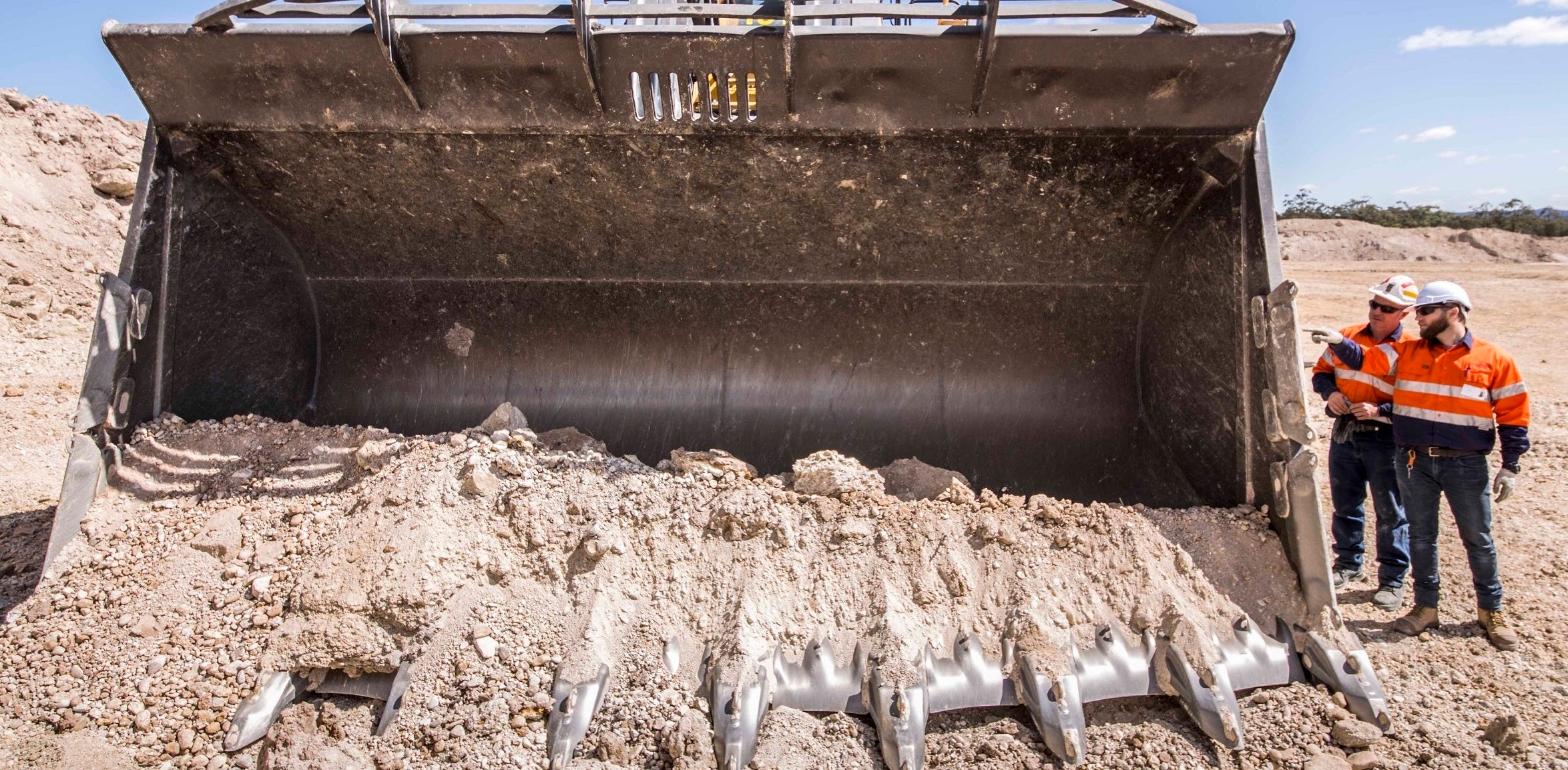 'Continuous improvement' is a buzz phrase that's been in heavy rotation since the 1980s – a phrase that has come to lose its meaning through ubiquity. But in the mining industry, the health and safety of people, wildlife and the environment must go hand in hand with continuous improvement. Particularly in the product development sphere, the work does not stop once the product passes inspection and begins to perform well in the market – new releases and updates are necessary to advance both the product's performance and, of course, its profitability.
For Quintin Nienaber, GM of product management for CR Mining, his entire raison d'être is to develop products that are best in class – and the South African native is always looking for ways to improve performance and efficiency. But where does product development start, since, as Nienaber jokes via Zoom, "it never ends!"
"First of all, we have two channels: the first channel is the strategic thinking. So that is between a three- and five-year plan. At this stage we make sure the products will deliver value and actually solve the problems that customers have," he explains.
Nienaber, who has been in the industry for 14 years, has a strategic team who works alongside him to do the necessary research and field testing to bring a product to market. The product team at CR ensures its current offerings align with OEM technology, incorporates feedback from the mine sites directly and most importantly, identifies which problems other companies can't solve.
"We always ask, 'What's the constant thing that's going in the field that nobody can solve?' And we see what we can do to solve it and fill that gap," he explains.
The second "channel" for his team is product management, which covers everything from releasing the product quickly, safely and properly, to providing real-time application support. CR employs a team of subject matter experts who deliver the latter, helping customers trouble shoot and assess what may be going on and how they can solve it.
No shortcuts, but better data
While Nienaber affirms what any product developer knows – that there are no shortcuts to the valuable lessons provided by the twin strands of experience and time – he acknowledges that the world of mining in the data era is vastly superior to previous eras.
"It's really interesting because I think we're part of mining history, where data and information is just plentiful and relatively easily available to us and we are able to quickly turn that into operationally actionable information," he says. "Charts and graphs are beautiful, but if they don't help you make decisions now in the real world, they're useless. But with the digital side of the business [CR Digital], we have all that to hand. We use technology from machines that track load optimisation, and that combined with on-site inspections allow us to build profiles of each mining scenario. And it is kind of perfect for preventing any issues or at least to help solve them quickly."
One of CR's most fool proof approaches is scale testing, which uses 1/7 models of the same machinery, which provides exact data that can be replicated via testing. As a matter of fact, says Nienaber, CR's scale testing is so accurate that the company was able to design its new lighter, smaller lips via that method.
"We were able to use the information we had from buckets that were already in the field and then study them," he says. "Using insights drawn from the study, CR created a lip that would deliver significant productivity improvements. We then tested and validated that the improvements could be translated to the real world. This is our standard approach; understanding the situation, theorising how to fix it and then testing it to validate our theory – all possible with a quick turnaround time using this method."
The genius thing about both the scale testing and the fact that CR has its own foundry in Australia (and partner foundries around the world) is that when most other mining product companies want to troubleshoot or bring new items to market, they have to do so via a third-party organisations or not test at all – whereas CR has the test pit and foundry at its disposal.
The company has recently followed its scientific, research-based approach to develop the DecaEdge 9 station lip, the latest addition to their cast lip range for wheel loaders, specifically designed to reduce the maintenance costs associated with outdated plate lip systems. This innovative approach has also been used to develop the CR Safety Support Solutions range, which, among other uses, allows ground engaging tools to be safely and securely lifted from the ground, even when they've been in use for a long time.
Nienaber has shared that his team is hard at work on even more innovations and improvements on the way in 2021.
"For me, the main driver is to deliver value for the customer," he says. "The only way to deliver true value to our clients is to provide them with a product that has been developed with the perfect combination of data insights and field experience."