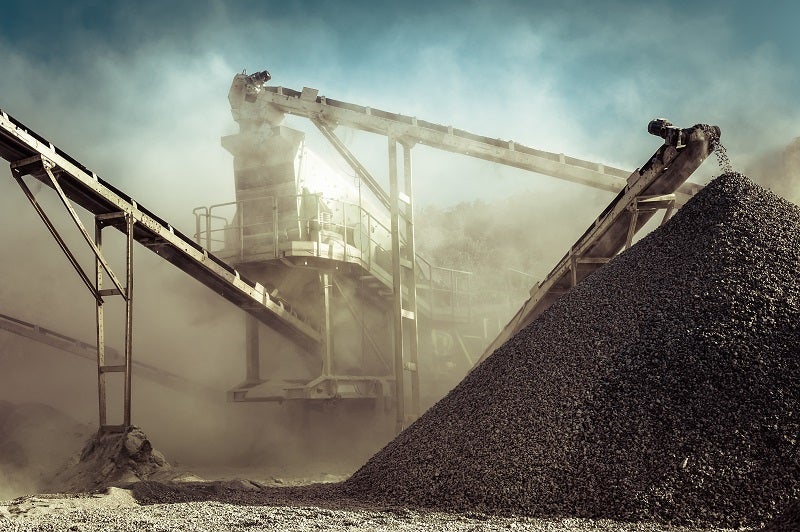 With crushers, conveyor belts, truck dumps, bin filling stations and other heavy machinery generating excessive dust across a mining network, dust suppression is an ongoing battle at any mining site.
Dust particles not only cause potential damage to machinery but also create a dangerous breathing atmosphere. High flammability is also a potential risk, especially around equipment that is likely to get hot or cause sparks. As an inevitable hazard, what can be done on-site to keep workers safe?
Airflow control, such as filtration systems and mine sealants, is key to keeping dust particles at a safe level. With more than 30 years of experience providing mining safety and dust suppression equipment to more than 800 US mines, Carroll Technologies has explored the market to build an extensive network of trusted manufacturers to help mines build an effective dust suppression system.
Automation and efficiency with atmospheric monitoring
Ventilation on demand (VOD) uses sensors to detect where machinery and workers are in order to direct dust away from busy areas and replace it with clean air. The MineBoss 2.0 from PBE is a centralized control system for atmospheric monitoring, fire and dust suppression systems, power supplies/battery back-up, fans and airflow systems.
Using a control system such as MineBoss ensures that dust suppression efforts are running as efficiently as possible, as well as providing essential data to monitor where dust is being most heavily generated, what machinery may be in need of repair and what parts of the mine may need additional ventilation equipment.
Ventilation for dust suppression
Ventilation mining curtains and ventilation/ducting tubing is used to direct air to specific areas of the mine, detecting and trapping any potential contamination. Carroll Technologies supplies a range of customizable ventilation curtains and associated equipment from Bluefield Manufacturing, which offers a portfolio of tear-resistant products that continue to work efficiently even in high temperatures.
Mine sealants
Carroll Technologies always keeps Quaker Chemicals' Minetech Q-foam spray polyurethane stocked across its seven distribution centres for its customers due to it being such an essential part of so many mine's dust suppression systems. This disposable, closed-cell spray foam kit applies an airtight foam seal using low-pressure dispersion equipment around mine ventilation devices to improve efficiency. The foam expands to between six and ten times its original volume and becomes tack-free within 30 seconds.
Building a dust suppression system to protect your workers, prevent fires and keep machinery running efficiently is no easy task. So why not consult the experts? For more information about dust suppression for mines and tunnels, call Carroll Technologies on 606-573-1000 or send an enquiry here.