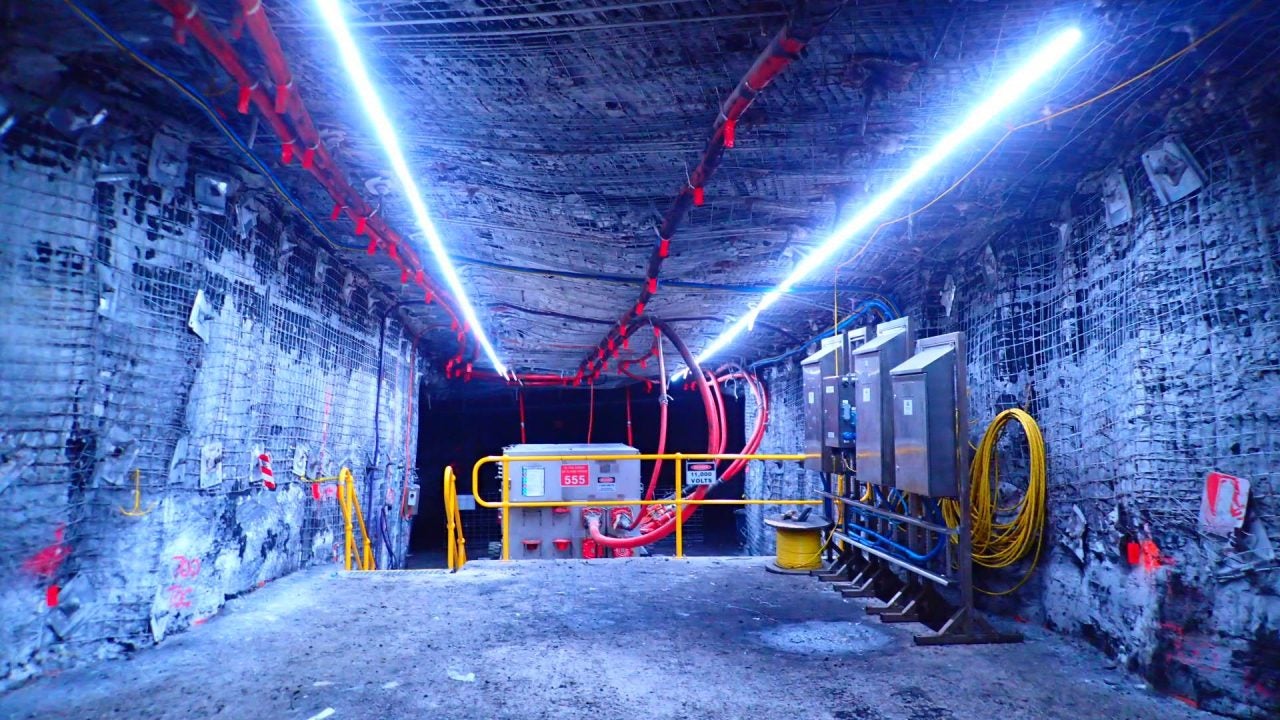 Link N Light Industrial LED Strip Lighting System
The Link N Light Industrial LED Strip Light System is the most rugged, well-built Industrial Strip Light on the market. It is the only system available that is fully plug-and-play and contains the connection cables inside the light. The system is used to light up underground and dark industrial environments. A portable light system can be used as a temporary light on worksites and shutdown areas.
Length
Available in 1m, 5m and 15m lengths
Variations
Mining A – two feedthrough cables
Mining B – one feedthrough cable
Colours
6000K White
Red
Blue
Green
Amber
RYG
Link N Light Tube Lighting System
The Link N Light Tube Lighting System is a simple to install, plug-and-play, 48V DC, IP66 LED Lighting System. It is a series of lights connected to a backbone cable that can be used for lighting roadways, conveyors and as temporary lighting.
The LED Tube Lighting System can be installed 250m to run in either direction from a two-outlet power supply enclosure, the Lighting System can have as many or as few lights as you require. The plugs on the end of the power cable are identical to the Link N Light System, the same power supply enclosures are used, but it has a different connector for the lights.
Link N Light Delineator
As the name suggests, the Delineator is a plug-and-play LED lighting system that is designed for roadways, hazard awareness, visual barricading, and emergency services. The system is also a cost-effective way of lighting conveyors and underground areas.
Features
The Delineator product is a Backbone Cable, which boasts light connections at 2.5m or 5m intervals, with the lights simply plugging into these connections.
The Backbone Cable can be run up to 300m from any direction from a power supply enclosure, and 600m if the enclosure is centred in the middle of the run.
Extremely low wattage, extra low voltage, so it lends itself to solar power extremely well.
Delineator is rated at IP66 and is simple to install.
Delineator can be run from mains power, solar or even vehicle power through our vehicle power supply enclosure.
Lights are available as white, red and amber. Other colours can be custom-built.
Link N Light Wi-Fi Traffic and Block Light System
This system was designed as a traffic and block light system. It can be built to have non-contact sensors operating the lights through traffic sensors, pushbuttons or even radar or ultrasonic.
Features
Plugs into the Link N Light power supply system, so if you already run Link N Light, it plugs straight into the system with very minimal setup.
The Wi-Fi is self-contained, but if an issue arises with connection the lights automatically turn amber.
Can connect up to 500m underground or 1km on the surface.
Lights are built the same as Link N Light Mining A, and can connect into an existing install.
The LED Strip comes as an all in one – Red, Amber, Green set up.
Custom lights can be made on request.
Link N Glow – Glow in the Dark Products
Features
LED Signage that glows in the dark for up to three (3) hours after power drops.
Glow Arrow that clips onto Link N Light cable – very easy to install.
Glow Signage – plugs into the Link N Light system. Arrows simply clip on.
Link N Light Power Supply Enclosures
The Link N Light Power Supply Enclosure is the grunt behind the Link N Light System. It supplies 48V DC to all of our lighting systems via a 100-240V AC supply (with the exception of solar and vehicle). This ensures that electrical hazards are reduced and even removed. Built standard with input double pole circuit breaker, output double pole circuit breaker and HRC Fuse.