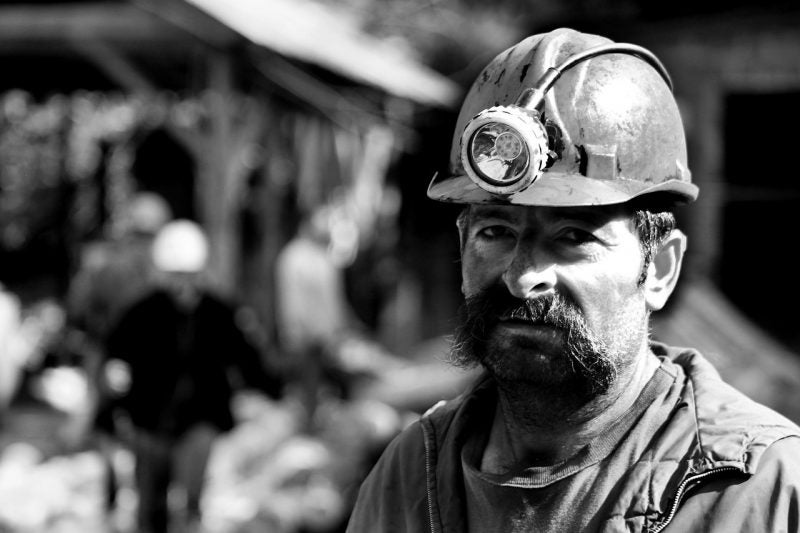 Effective mining lights are essential to the smooth running of safe tunnelling operations. Underground workers require hands-free, efficient lighting solutions to do their job, which is why any responsible mine operator will supply its workers with sturdy mine cap lights.
Mine cap lights are cordless, hands-free LED lighting solutions. In addition to providing a light source, mine caps require workers to keep their head protection on at all times, protecting the wearer from falling debris or low hanging ceilings.
This lighting solution makes for a more efficient alternative to hand-held flashlights or expensive fixed lighting throughout the tunnel. The light source is either fixed or adjustably attached to a safety helmet, which underground workers can comfortably wear as they work.
How mining lights effect tunnelling operations
Installing fixed lighting not only takes time, but can prove to be an unnecessary expense. It also reduces flexibility if the range of the available light source does not cover where the workers need to see. While hand-held flashlights provide this portable flexibility, they are also cumbersome, and may reduce overall productivity.
Having come a long way since Davy lamps, the mining industry relies on mining cap lights to traverse dark underground environments. Workers are granted more flexibility and can light any area with just a turn of their head. As a lighting solution, it is more cost-effective, work-efficient and safer than its alternatives.
Mining lights available from Carroll Technologies Group
Carroll is a supplier of electronic services for the mining industry and has served more than 800 mines across North America. The company distributes lighting solutions from Northern Lights Technologies and currently offers two mine cap light options.
The Polaris NLA0M1 and NLA0M3 both provide 12-40 hours of LED lighting, using a high-capacity lithium ion battery, which recharges in ten hours. This long battery life ensures that workers do not need to recharge the mining cap during a shift, eliminating the need to carry external battery packs. They are also housed in a sturdy plastic casing to protect the equipment from dust, water and debris.
Whereas the Polaris NLA0M1 comes equipped with a fixed clip, the NLA0M3 is adjustable. Both weigh just 6oz and have an operating ambient temperature of 0°C to 60°C.
The mine cap lights provide a typical luminance of 6,500LUX, and guarantee a minimum of 5,000LUX. This makes these lighting solutions the most powerful lamps available on the market. As well as making underground workers' jobs easier, these bright LED lights are also essential to safety, with a flashing beacon mode that can be engaged in case of an emergency.
Carroll also sell the Rebel and Genesis series, the latter of which incorporates a tracking tag to locate personnel. All three models provided by Carroll can be fitted with fixed or adjustable clips.
Customers can reach Carroll Technologies Group through its 24/7 MinerCare team, which comprises industry-leading experts. Products are shipped from its 13 distribution centres across North America.