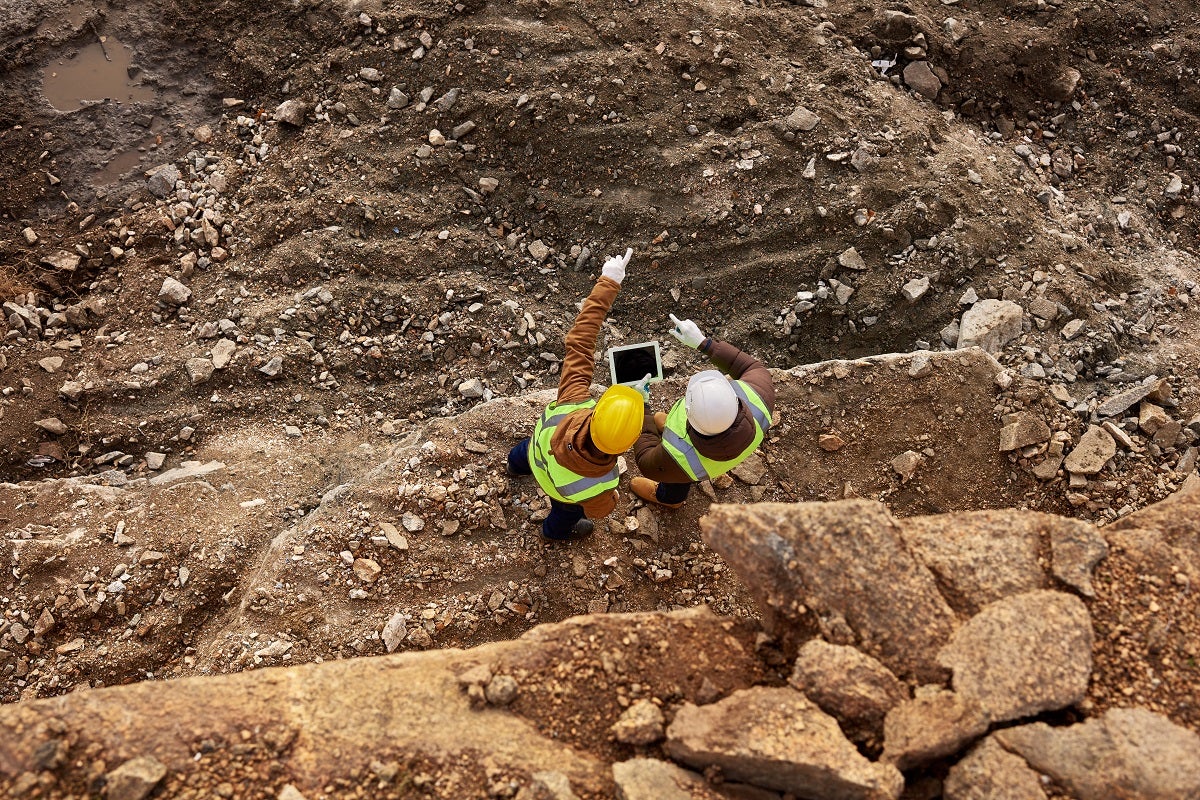 There are a lot of exciting changes afoot in the mining industry, and we are already seeing the benefit of new technology and its impact on safety, productivity, and sustainability. From utilising big data to automation, digital twins and simulation training, the digital era is revolutionising mining and tunnelling.
But this doesn't mean that the future of mining won't have its challenges. Whether it is getting to grips with new technology or adapting to a changing planet, there are going to be obstacles to overcome. Fortunately, companies such as Normet continue to lead the way in digitalised and sustainable underground mining to make the transition as smooth as possible.
Mining's bad reputation in sustainability
From providing the fuel we need to sustain modern life or supplying construction and electronic industries with the resources that they require, we need the mining industry and we need it to perform well. However, as sustainability becomes a global priority, there is increasing pressure to change the way that mines operate and decrease waste.
For Normet, sustainability is key. From its electric battery-operated vehicles to replace diesel, to SmartScan technology to reduce shotcrete waste, and TBM additives to reduce water waste during tunnelling, the company is working to help its customers on sustainability journey and help mining companies to meet increasingly strict global regulations for a more sustainable future.
Reluctant to change
Typically, industries that are capital intensive and work with regulated workflows are slower to pick up new technology. The mining industry has been particularly notorious for this technology adoption problem in the past.
Part of this can be attributed to an "if it's not broke, don't fix it" attitude, especially from those who have worked in the mining industry for a long time and have seen the benefits of traditional methods. However, the attitudes are changing fast. Customers are showing more and more interest in green technologies and how to leapfrog to new level with technology.
Key ingredient with the leapfrog for mine operators is to communicate and collaborate with innovators in order to better understand how technology can be utilised. Normet helps its mining and tunnelling partners to continuously improve their processes, increase the safety and productivity of their underground activities, and improve the sustainability of their operations.
New technology needs new skills
Automation and robotics are taking on many of the repetitive or dangerous tasks, and new machinery needs a workforce that knows how to keep it efficiently maintained. Workers in the mining industry needn't be worried about being replaced with technology, but there is pressure on the industry to provide adequate upskilling training.
Part of the solution lies in attracting young people with the right skills, and for those already working in the industry there are new and exciting training methods to help them become proficient with updated technology.
Simulation training might conjure images of 80's-esque science fiction or clunky VR gaming, but advancing capabilities have allowed for extremely accurate simulation industry training that precisely follows movement and enables assessment and feedback every step of the way. One example is the EFNARC's Nozzleman scheme, which provides effective simulation-based training for sprayed concrete that utilises advanced VR.
The dangers of deeper excavation
To produce the resources that we need, mining operations are delving deeper and deeper. This poses a number of problems, especially when it comes to keeping workers safe. The deeper the mine, the more adverse the environment, and the greater the risk of rock fracturing. This has put pressure on mining innovators to provide solutions to keep mines stable and workers safe.
Normet offers a solution for fracturing rock with its self-drilling dynamic bolts that can provide rock reinforcement without needing to pre-drill. Additionally, its sprayed concrete solutions optimise the application of shotcrete for maximum efficiency and minimum waste. The best way to keep workers safe is to provide remotely operated solutions that can keep them out of harm's way, from electrified vehicles to Internet of Things technology.
For more information about the services Normet provides, download the whitepaper below or visit their website.