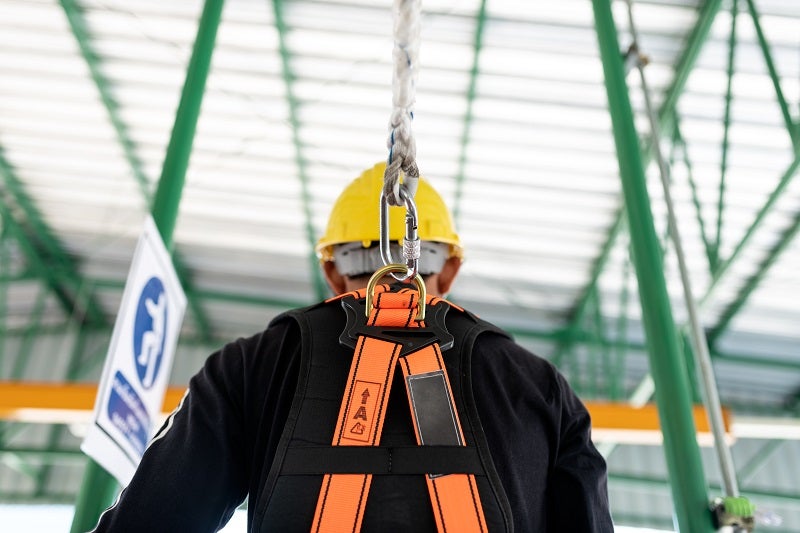 In recent decades, safety culture has developed exponentially, with mine owners continuously looking for effective solutions to invest in to protect workers who risk their lives in adverse mining and tunnelling environments.
When it comes to fall protection systems for mines and tunnels, the industry offers a range of solutions and innovative equipment. Companies such as Carroll Technologies, experts in mining safety with more than 30 years of experience in more than 800 US mines, work with mines in order to suggest and supply the best fall protection for any sector of the industry or area of the mine. Drawing on an extensive distribution network of trusted manufacturers, Carroll supplies a range of industry-leading fall protection systems from MSA and Honeywell Safety, including high-quality harnesses, sturdy hooks and shock-absorbing lanyards.
Through its online mining store, Carroll also offers a range of high-quality ropes and hoists to keep workers secure.
Fall protection equipment available through Carroll Technologies includes:
MSA retractable lanyards
MSA vest-style harnesses
MSA full-body harnesses
MSA lanyard restraints
MSA trauma prevention
MSA lanyards with hooks
Honeywell Miller AirCore harnesses
Honeywell personal fall limiter
Call Carroll on 606-573-1000 or send an enquiry here for more information about these fall protection products, including various fits and configurations, or to make a purchase for your mining project.
Why choose fall arrest systems from MSA and Honeywell?
So why has Carroll put its trust in MSA and Honeywell equipment? MSA's fall protection equipment is manufactured from the highest quality materials to ensure maximum strength and optimum comfort for the wearer. Harnesses and lanyard are available in different fits and offer different features depending on the application to ensure that each piece of equipment is ideally selected for topmost safety.
The reliable MSA energy-absorbing lanyard keeps fall arrest forces below 6 kN, while the restraint lanyards are designed to be placed between the anchor point and the harness to prevent workers from dropping into the fall area.
Honeywell provides a new generation of full protection solutions under its Miller brand. The light-weight Miller AirCore harnesses are manufactured from corrosion-resistant aluminium and breathable open-core padding to allow for optimal airflow, as well as reduced heat and moisture entrapment.
Customers who purchase fall protection systems through Carroll Technologies gain access to the industry-leading MinerCare 24/7, which includes technical support, rapid response to mining emergencies, factory authorized repair and certification, as well as an extensive stock of spare parts.