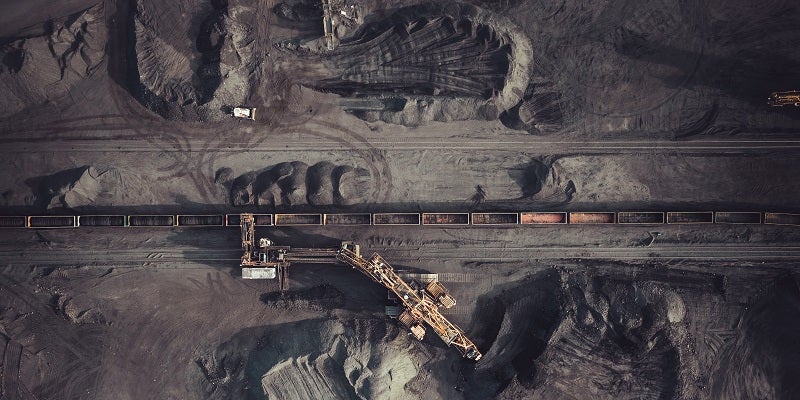 Maximising efficiency across a mining network involves monitoring a lot of moving parts. When it comes to mobile machinery, effective pressure measurement ensures that equipment and processes are running as they should, and level measurement monitors throughput at different processing stages, as well as during transport and while it is stored. Mobile equipment will work most efficiently with sensors that are easy to install and configure, can be remotely accessed and analysed, provide basic but critical status reports, and are robust enough to work effectively in adverse mining environments.
Mobile machinery maintenance requires user-friendly devices that enable operators to easily ascertain machinery status without disrupting operations. Any stop-start disturbances can affect overall productivity and lead to costly downtime. Vega's entry-level sensors are ideal for providing accurate readings for these standard applications, which can be incorporated into a wider network of more advanced instrumentation for more complicated applications.
The VEGABAR range of compact pressure switches feature a 360° switch status display, so operators can read the switching state from any angle with the help of a customisable colour coded ring. Any issues with processing or equipment will immediately be flagged (typically using red to indicate a fault).
This new range of entry-level sensors was designed with simple assembly and operation in mind. The 2020 range, including VEGABAR, VEGAPULS and VEGAPOINT, wirelessly connect to the VEGA Tools app for smartphone or tablet for remote customisation and monitoring. This ensures that mobile machinery is running efficiently and that throughput levels can be measured as they are transported.
The VEGABAR range of compact pressure transmitters is available with a metallic measuring cell for high-pressure applications or a ceramic measuring cell designed for temperature and abrasion resistance. Despite their lower price tag compared to more advanced models, they are just as robust and reliable as traditional ranges. Typically, VEGABAR instrumentation is fitted to mobile machinery before it reaches the mining site.
Utilising VEGA's plics® instrument platform, the VEGABAR 81, 82 and 83 are custom-made sensors for any measuring tasks. With its hygienic adapter system, this range can also be used by food and pharmaceutical industries in addition to mining and metal processing.
VEGA's 2020 range is a productive, cost-effective solution for the simple applications across a mining network. For more information about which device is best suited for your application, visit VEGA's website for the VEGAPOINT, VEGABAR and VEGAPULS specifications.