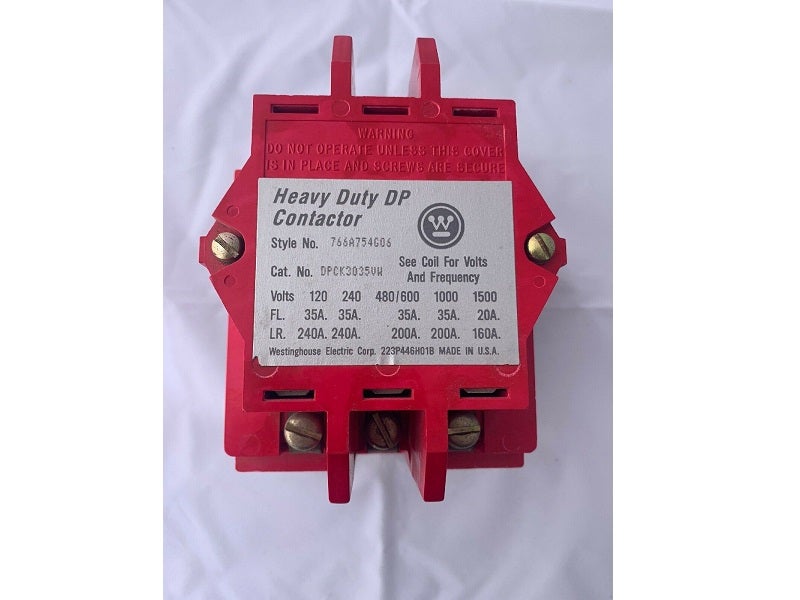 The 35 AMP 120VAC coil Eaton Contactor by Cutler-Hammer (a division of Eaton Corporation) is a 3-pole, highly reliable heavy-duty contactor.
Drawing on Eaton's long-established expertise in developing solutions that improve electrical safety, code compliance and efficient power distribution, Cutler-Hammer contactors and starters are fail-safe solutions that protect electrical systems against equipment failure and danger caused by voltage faults, current conditions or excessive load requirements.
Cutler-Hammer products are available worldwide in industries ranging from electric, automotive, mining and tunnelling. In the US, Culter-Hammer circuit breakers and contactors are distributed by Carroll Technologies, experts in mining safety, electronics and motor controls.
According to the Allen Haywood, president of Carroll Technologies: "We have a large inventory of contactor and starter products from Cutler-Hammer, they're always in stock as they are a critical device. Eaton has a large array of circuit breakers in different sizes and we work with customers to make sure we have the solution for them."
The DPCK series 35 AMP 120VAC magnetic coil contactor (product code DPCK3035VW) features:
Nominal Coil Voltage: 120 VAC
Coil Voltage: 110 VAC
Inductive Current Rating: 35 Amps
Enclosure: Open
Termination: Screw
Locked Rotor 120V: 240 Amps
Locked Rotor 240/277V: 240 Amps
Locked Rotor 480V: 200 Amps
Locked Rotor 600V: 200 Amps
Inductive Load 120V: 35 Amps
Inductive Load 230/240V: 35 Amps
Inductive Load 460/480V: 35 Amps
Inductive Load 575/600V: 35 Amps
Resistive Rating: 35 Amps
Net Weight:6 lb 8 oz
The contactor can be found in Carroll Technologies online shop, in addition to other surge protection and Eaton products.
Customers who purchase Eaton contactors through Carroll benefit from 24/7 MinerCare services, including rapid response to emergencies, an extensive stock of spare parts, and industry-leading technical support, as well as factory-authorized repair and certification.
For more information about Culter-Hammer surge protection devices call Carroll Technologies on 606-573-1000 or send an enquiry here.