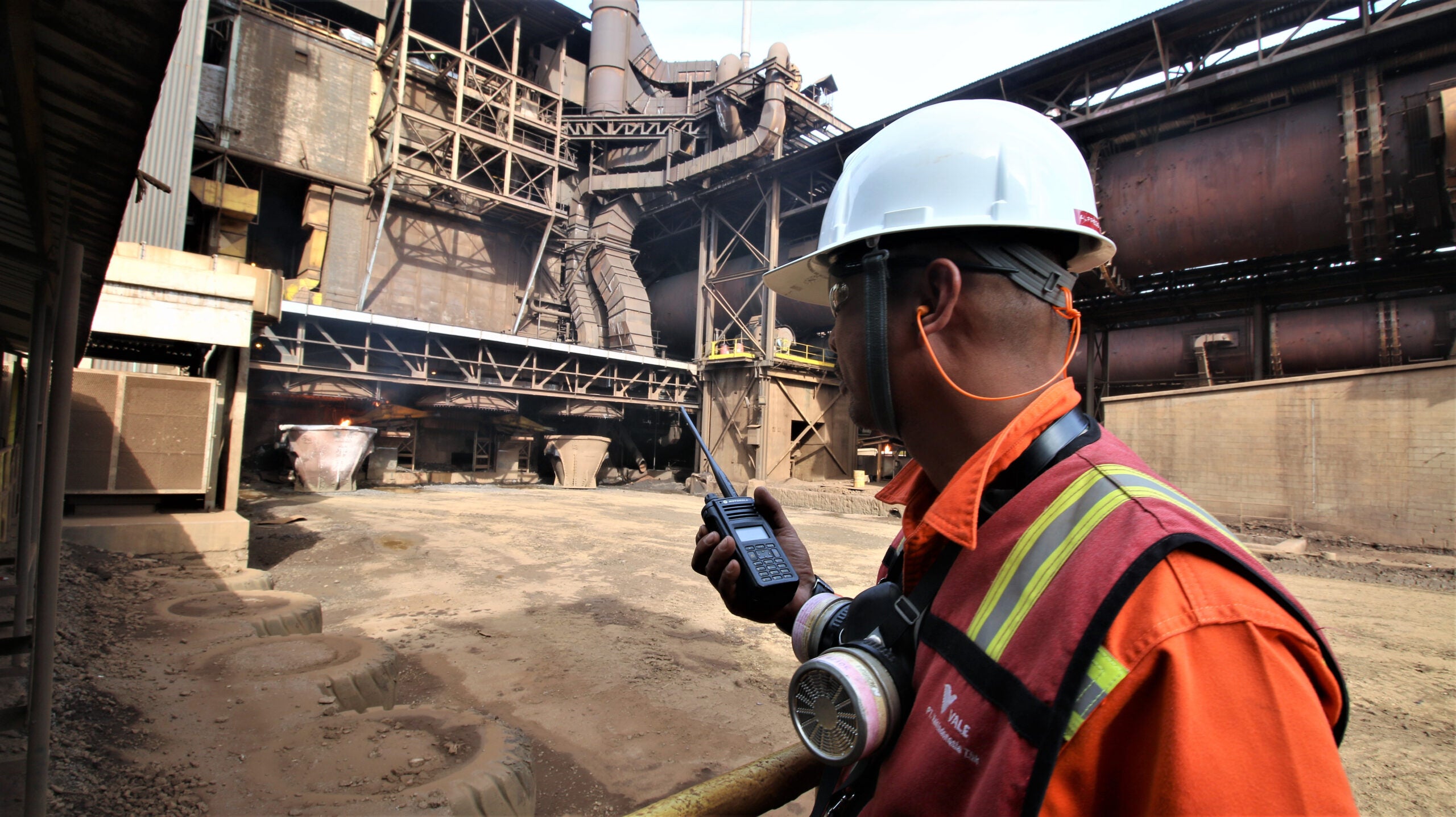 Two-way digital radios have become the industry standard for effective communication. Overtaking analogue radios, digital radios provide higher channel capacities so sites do not have to worry about radio traffic, wide signal ranges that can be further increased with the use of repeaters, real-time audio processing that reduces background noise for clear communication, encryption for security and privacy, and the option for additional functions such as GPS tracking and man-down features.
Whether building an entirely new digital radio technology network or incorporating additional radios into an existing communication system, making the right choice is critical. Workers in all industries, from mining and tunnelling to offshore platforms, need to have radio communication they can rely on.
Understanding site requirements
Communication experts such as Carroll Technologies can assess industry sites to ascertain what equipment is required to maintain effective communication. Does a large site require radio antennas and repeaters, and where are the best locations to prevent blackspots? If a project is operating underground, does it need leaky feeder cable installed? And if it is a public building, does cellular or RF radio coverage need to be improved for emergency responders with an active or passive DAS system?
Even after a communication network has been installed, the questions do not stop there. Should something go wrong, Carroll Technologies responds quickly to emergency situations, as well as providing around the clock technical assistance.
Digital radio technology manufacturers
Carroll Technologies has searched the market to find the best radios available, many of which are designed for specific industry applications such as mining, construction, and offshore applications.
Carroll provides fully customised radio communication networks in collaboration with Icom, which has been supplying rugged two-way radio products across the world for more than 50 years.
According to Allen Haywood, president of Carroll Technologies: "Icom is a strong company internationally. The services they provide can meet just about anyone's radio needs.
"We're seeking to be a complete communications provider for our customer base, no matter what their communications needs are, whether it's underground, confined space, tunnelling or above ground in large buildings and factories."
Carroll Technologies also provides an extensive range of leaky feeder systems and mining phones through Pyott Boone Electronics (PBE). PBE's Leaky Feeder System can be customised for specific site requirements to ensure the best radio coverage and data communications, and its two-way radios offer complete communications coverage at mining sites.
PBE's 112S/S Standard GEN II Model 112 page phone features a sounder strobe for increased audible and visual alerts in noisy working areas, whereas the model 111 Page Boss is fitted with a bullhorn speaker, 110 or 220 VAC power supply and 12VDC output. The model 140  Page Boss features a touch-tone keypad that can make calls through Model 139 or operate as a standard 12 VDC paging phone
Another trusted radio manufacturer available via Carroll Technologies is Tunnel Radio, which provides ultracomm communications and amplifier systems that have set the standard for performance and dependability across various industries. Tunnel Radio products are designed to be integrated into new or existing digital leaky feeder systems as part of a seamless, all-in-one solution. Ultracomm systems are intended to grow with the requirements of your projects, and the UHF/VHF amplifiers extend access to critical data and powers of communication across an entire mining site.
Further rugged two-way radios supplied by Carrol Technologies include the TS-142-GW remote control radio switch with built-in VHF or UHF RF telemetry radio from Ritron, which designs and manufactures industrial-grade wireless communication equipment. The Ritron TS-142-GW remote control radio switch is available through Carroll Technologies' online mining store, along with the quick talk transmitter and LM V150 wireless radio receiver adaptor.
To find out more about digital radio technology for industry, including essential tips for buying a new system or improving existing communication infrastructure, download the whitepaper below.