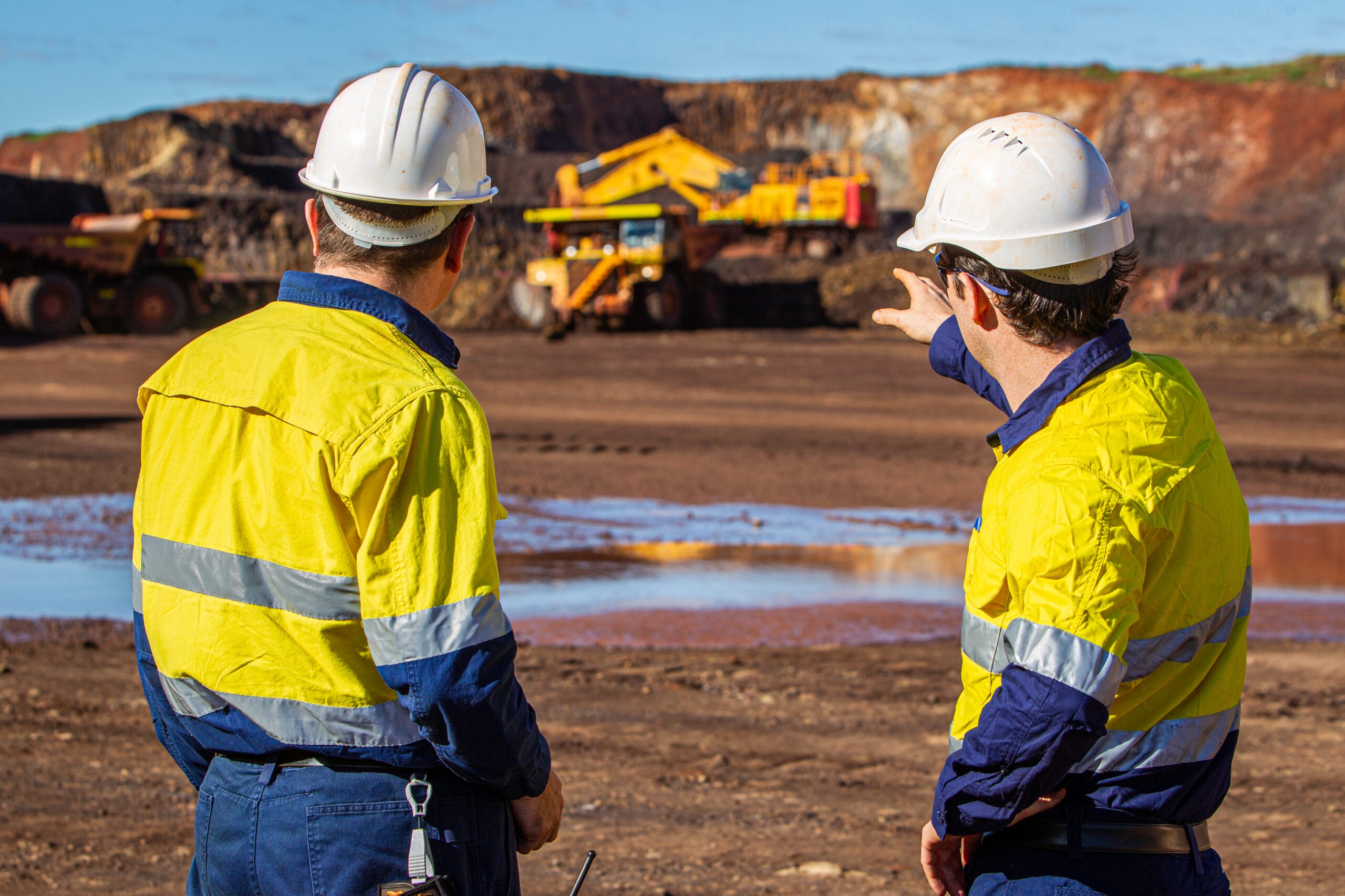 Large diameter drilling for mine services or dewatering has previously been as much of an art as a science as drillers seek to manage varying downhole conditions that often deteriorate rapidly with time.
Installation and cementing of liner casing can be a slow and laborious process, and for breakthrough boreholes the many interactions required with an underground mining team increases the complexity and potential for delay, risk, and further costs.
For one project, installation of a specialised stab-in cement shoe and/or a custom designed and manufactured external casing packer (ECP) in conjunction with newly developed 600mm (24") threaded casing connections reduced overall project cost in excess of $500,000, improved project schedule by 12 days and reduced potential additional underground interaction delays by approximately 10 days.
For breakthrough boreholes, the ECP controlled formation water ingress into the mine and provided a safe cementing barrier without the need for underground mining team interaction, thereby eliminating worker risk and the need to manage water influx ahead of cementing the liner in place.
The use of large diameter threaded casing provided a fit for purpose liner, eliminating welding and associated inspection time whilst providing a significant reduction on borehole stability risk thanks to the speed of completion.
The project
A mining client required drilling and completion of five large diameter dewatering bores with a final lined diameter of DN600 (24") over several locations with each borehole having variable geology ranging from soft paleo to significant bands of conglomerate. Two of the boreholes were to breakthrough into existing mine workings prior to final completion, however all sites were space constrained and required very efficient site logistics.
As part of the proposed solution, specialist provider to the energy, mining and infrastructure sectors AJ Lucas offered the client:
An engineered, specialised stab-in cement shoe
An engineered ECP with external control line, and
Threaded casing couplings newly developed in conjunction with a key supplier
The cement shoe was produced by a long-term Lucas supplier in conjunction with the Lucas drilling engineering team as part of the project pre-work design phase with the stab-in assembly designed to deliver cement via drill pipe, thus avoiding cement remnants inside the final 600mm casing liner and increasing the efficiency of cement pumping.
The ECP was produced by a specialist supplier in conjunction with the Lucas drilling engineering team to meet the expected borehole conditions whilst ensuring sufficient capacity to hold back the weight of the column of cement. Often, large diameter packers are inflated by manufacturer's personnel to ensure correct packer setting is achieved, however Covid-19 state border closures prevented this from occurring. Technical support was provided remotely, and all packers were set successfully.
Conventional casing liner installation involves crane lifts and mechanical joint alignment ahead of welding each joint by a qualified welder, often with multiple passes, followed by inspection by a certified welding inspector. It is not uncommon for liner installation to take many days as the welding and inspection process occurs every 12 metres. Lucas installs approximately 200 service or dewatering bores greater than 311mm (12 ¼") diameter per year for a range of clients and the opportunity to deploy the new threaded casing couplings was a step change for efficiency and borehole stability risk management.
Installation of the threaded liner casing with the stab-in cement shoe and/or ECP installed was carried out with a crane lift above the borehole centre whereby Lucas's large casing tong aligned the connection then rotated the joint to shoulder up and torque the connection to the required specification, all in a single process. Consequently, 600mm (24") liner casing installation was reduced to a couple of shifts.
External casing liner cementing was successfully carried out as a staged process to account for both supplier cement batching capacity and the limited site area. All boreholes were cemented successfully followed by installation of the surface pipework support assemblies.
The project borehole design called for a shallow 965mm (38") conductor casing, installed in the range three to 12 metres, followed by 815mm (32") surface casing to be installed to approximately 60m before the final 600mm (24") liner casing was installed to target depth.
Due to the variable geology, a combination of air hammer and rotary mud drilling techniques were used. A strategy of pilot hole drilling, followed by hole opening passes provided valuable information to adapt drilling assemblies, or change drill bit design, with marked improvement observed as the project evolved.
The largest hammer used for the drilling was 640mm (25") body diameter and used a 760mm (30") bit. Up to eight compressors were required to run the hammer successfully and keep the borehole clean.
Essentially, the stab-in cement shoe, ECP and large diameter threaded casing represent a step change improvement to the drilling and effective completion of large diameter boreholes. Significant reductions in time, cost and risk were realised for the project without affecting the client's underground operations.
For more on AJ Lucas and its expertise, download the whitepaper below.