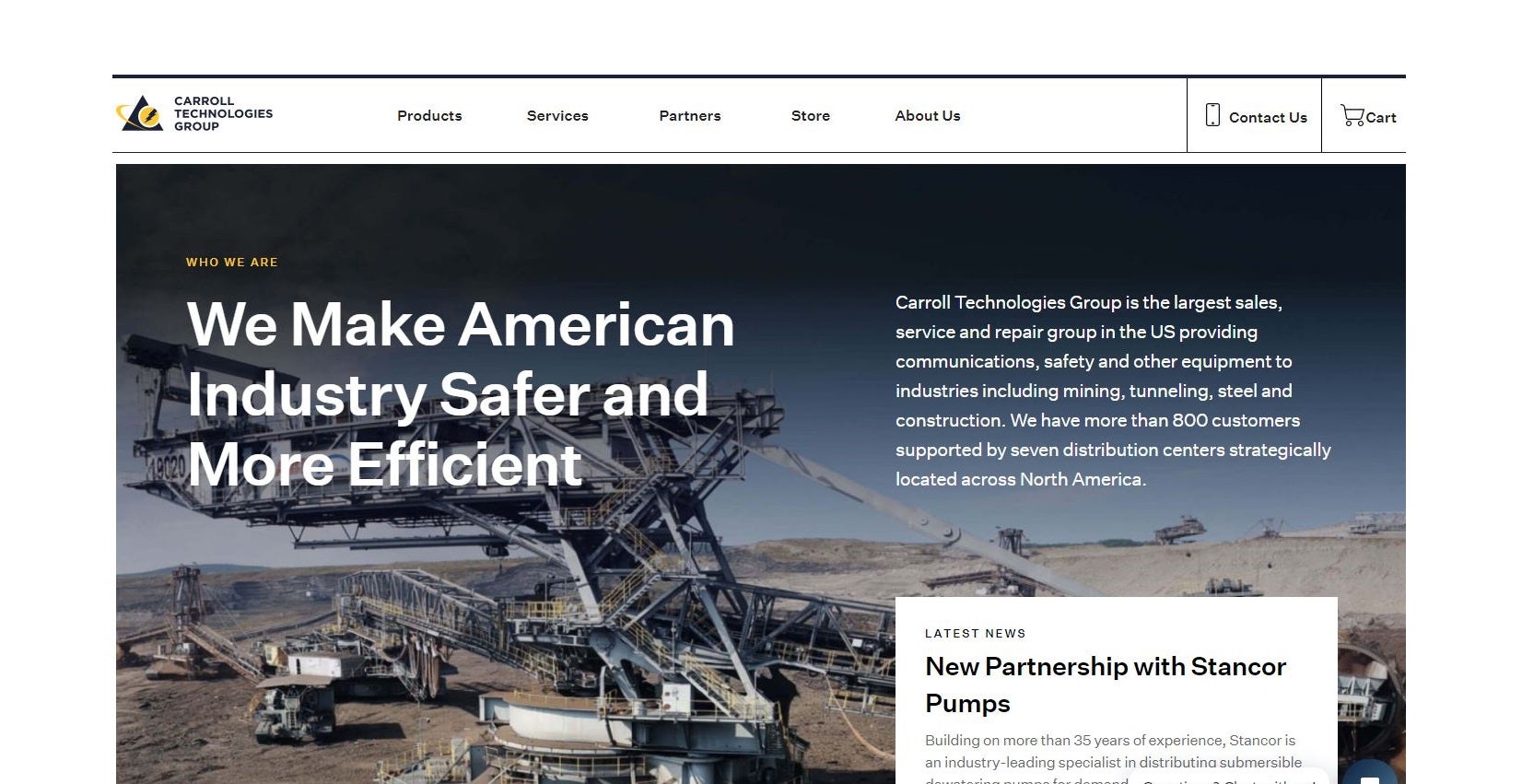 US-based mining and construction services and products group Carroll Technologies has unveiled a new website that showcases its unrivalled product range and expertise.
Designed and built by Carroll's marketing partner GlobalData Media, the site utilizes responsive-design technology to provide the optimum experience for customers whatever device they are using.
Carroll specializes in providing safety, electrical, communications and monitoring solutions to the US mining, tunneling, steel and construction industries.
Features of the new Carroll site include:
Carroll Technologies president Tom Bannister said: "We've been serving US industry for more than 45 years, but our new website shows that we are still at the leading edge of innovation when it comes to the solutions we offer and the way we communicate with customers.
"We carry a broader range of products and solutions, more stock and we have more expertise in-house to service, design and repair than any other company in this sector. We won't just sell you a product, we will provide a fully customized and engineered solution and support you afterwards with 24/7 advice, maintenance and repairs.
"Our new website underlines our extensive product range and expertise across the mine, tunnel, steel and construction industrial areas."