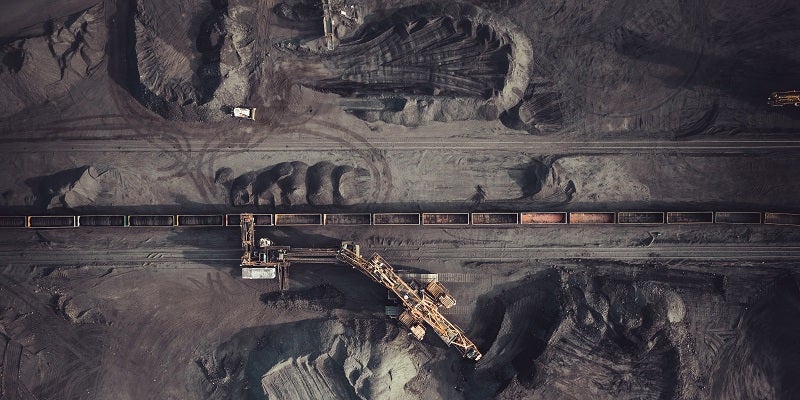 Offering an extensive range of brattice ventilation curtains and associated equipment for mines and tunnels, Bluefield Manufacturing is a leading customer-orientated mining ventilation equipment manufacturer with a distribution network across the US.
Part of this distribution network is Carroll Technologies, experts in supplying mine safety, monitoring, power distribution and tracking equipment.
According to Carroll president Allen Haywood: "One of the most popular Bluefield products that we supply are the mine ventilation curtain materials. They are customised as per the customer's request, including a range of options of sizes, material density and rivets. They work by directing airflow, so the flow of toxic gases is controlled and directed to parts of the mine not inhabited by workers.
"Carroll Technologies is a huge supplier of mine curtains, ventilation equipment and atmosphere testing equipment. We also supply other Bluefield products such as connectors, tape and splice kits."
Bluefield Manufacturing has an expanding portfolio of more than 17 product lines. Its core products are brattice cloth, electrical tapes and connectors, but it also supplies a range of mining products from water sprays, PVC pogo sticks and crimping tools.
With a focus on supporting customers, Bluefield Manufacturing offers excellent support services with a small, hardworking expert workforce. Customers purchasing Bluefield products through Carroll Technologies also benefit from MinerCare 24/7 support, including repairs, technical support and Carroll's expensive spare parts inventory.
Carroll Technologies supplies an extensive list of Bluefield manufacturing products, including:
Brattice curtain 25in x 60in (C1199Y25X60-PLA)
Brattice 25in x 42in (C1199Y25X42G3)
Frosty clear curtain (C1199C30X50GSP)
Flypad curtain 12in x 75in (C2511-12X75)
Brattice cloth 60in x 60in (C1199Y60X60)
Various other ventilation curtains in different shapes and materials
High voltage wrap splice (WRAP403RSHD)
Wrap splice kit for 350mcm (SPLBMI350MCMKIT)
Mastic super-tac tape (527)
Tape 1-1/2 in x 66in (66112)
To discover more about Bluefield Manufacturing ventilation products, as well as Carroll Technologies extensive supply of equipment from world-leading manufacturers, call 606-573-1000 or send an enquiry here.