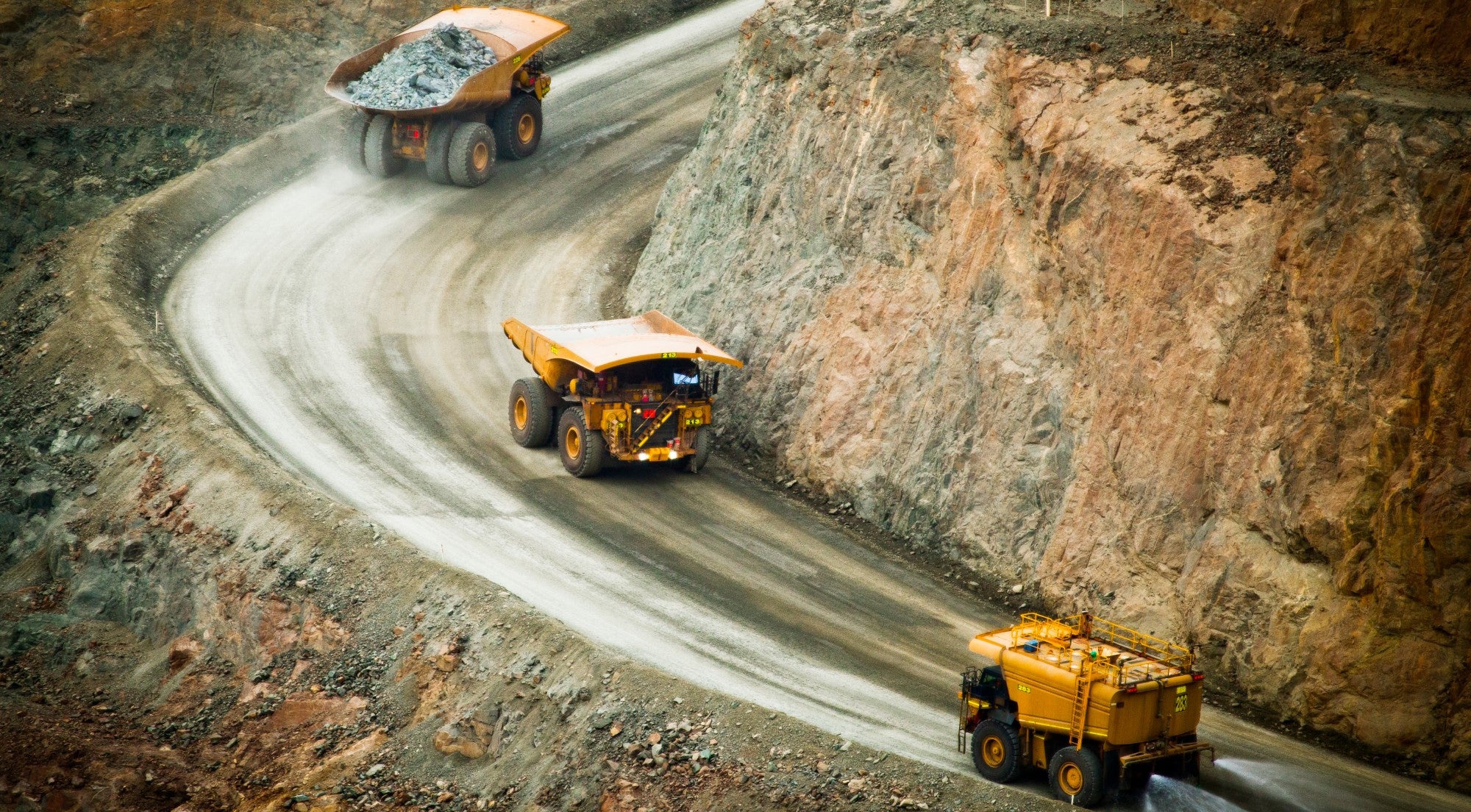 In July 2022, Worley confirmed it had completed the acquisition of Minera Mining Technologies, a global technical solutions provider to the mining, mineral and metals industry. "The world needs more mining," starts Nick Bell, Global Sector Lead, Resources at Worley. "But performance and production improvements are required as the energy transition and environmental, social, and governance (ESG) pressure calls for sustainable materials delivered at pace."
The strategic move blends Minera's enhanced front-end solutions – covering automation, electrification, and decarbonisation – with Worley's existing Technology and Expert Solutions team. This strengthens the company's role in the energy transition and adds significant depth to its purpose of delivering a more sustainable world.
"Adding Minera's capabilities to Worley's Resources sector means our team has the full breadth of experience to partner with our customers to help them understand how all the pieces come together into the right technology solutions for their operations," said Bell.
A comprehensive, end-to-end solution
For Boulton, the acquisition made sense from the outset. "I've known Worley for around 16 years and have been involved in several joint projects that deployed technologies in an advisory role and EPCM frameworks."
"Minera specialises in the selection, design, and implementation of automation technologies and supporting infrastructure, providing studies right through to implementation and management of change at site level."
"Adding Minera to Worley means the company can offer a comprehensive, end-to-end solution to its customers," says Boulton. And, while Minera already has global customers and projects, Worley's international presence and scale will enable the application of its expertise to a whole new level. "We don't have a global office footprint; we are still Perth-based. So, this gives us almost instant access to delivery capabilities across the world."
The move is especially timely too, says Boulton. COVID-19 has accelerated the need for more automation in mining. "It's brought robots to the fore. This includes remote operations for greater safety and maintained efficiency as site numbers fell throughout the pandemic."
Key drivers: sustainability and automation
Sustainability and the impending need for the energy transition is a megatrend Minera is well-placed to focus on, says Boulton.
"For the last few years, we've been focused on assessing battery uptake. What do battery electric vehicles (BEV) look like in the future? How will trolley-assist technologies evolve? How will we adapt to hydrogen? Here, our role focuses on the technology: how do we make this work effectively in an operation. How do we transform the operation to make it viable? And what is the hybrid, phased approach for customer-specific scenarios."
Minera's expertise is knowing exactly how to automate an operation. However, introducing mine electrification concepts into operations and integrating them with autonomous solutions will take time.
Minera – and by extension, now Worley – is, therefore, an excellent fit for filling the numerous gaps in the industry's knowledge base, says Boulton. "We're the translation service between the original equipment manufacturer (OEM) or vendor, the operations team, and its Information Technology / Information Management (IM) department as well. And it's not just production operations, it's also maintenance: IM infrastructure and mobile fleet maintenance. That's always been our differentiator. We've really managed that change between the unmanned environment right through to an autonomous environment."
From good to great: why effective training matters
According to Boulton, better training for mining operators, customers, and vendors can make sure the mining workforce is future-proofed or – or at the very least, better prepared – for the inevitable onset of automation. "Whenever we engage with a customer on a study, whether it's autonomous vehicles or other technologies, we identify 'site champions' who become part of the program. We don't own the technology or the project – the customer does, so this is the first stage of the handover.
"With a serious global skills shortage impacting the sector, training is critical," he continues. "Building capability is key – for all of the mining regions around the world. We get our customers talking the same language as us through one-on-one training courses, coaching, and mentoring both in person and through immersive online training. We give them the skills and insights into the automation landscape and what the new world looks like."
The race for automation heats up
The previous 10-15 years have only witnessed the infancy of autonomy in the mining industry, says Boulton. But that's all set to change. "Currently, there are three main OEMs operating, but there are multiple OEM agnostic vendors entering the race. It's going to be hotly contested in the coming years."
Western Australia, Minera's home turf, has become the epicentre for the autonomy race. "So far, it's still got the biggest footprint, but that's stabilising and becoming business as usual. But North America, Canada, and South America are starting to push ahead and are in the early days of the uptake. Africa, especially South Africa, is also poised to take advantage of autonomy. It's an exciting time. We've got our toolkits and our knowledge, it's now about growing our global teams and delivering high-performing projects in a safe manner, using the lessons learned in Australia."
A future-thinker in mining
Boulton grew up outside the small mining town of Blackwood, Wales. He took an apprenticeship with an aerospace technology company and completed a mechanical engineering degree, before working on several rail projects that brought him to Australia in the early 1990s. A stint back in the UK with Caterpillar before relocating to Perth in 1998 saw him become involved in the engineering side of mining.
"I ended up developing off-highway road trains in Brisbane for a number of years. I then moved back to Perth and joined Fortescue in 2008 as part of the build team. That was my entry into building a mine, rail, and port and subsequently working within operations, which included supporting the ramp-up of Cloudbreak during the Global Financial Crisis."
Boulton then joined Hancock, where he dreamt up Minera. "I was responsible for operational technology, the in-pit automation program, and the pit-to-port automation strategy," he says. "I'm not scared of a blank sheet of paper. I never shy away from being the first to put something down when it comes to thinking out of the box."
For Boulton, his focus is moving to the next phase in the evolution of autonomous vehicles and robots. "The industry's attention is on battery and hydrogen technology, and the wider mine electrification piece. As an engineer, I've been able to visualise how to bring the two together and make sense of it. It's the next challenge I'm looking forward to," he says. Martin will be joining Worley in the role of Vice President Mining Technology, reporting to Alan Langridge, Australasian Director, Technology & Expert Solutions.