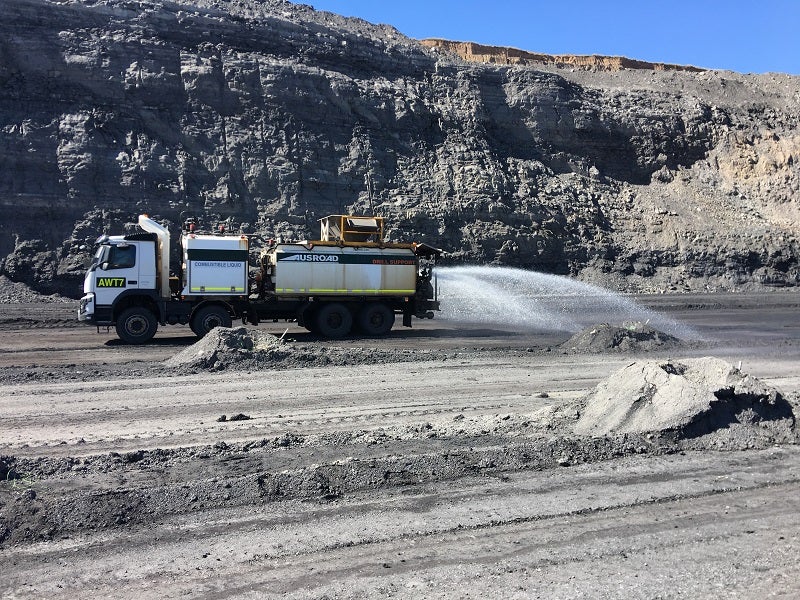 Mining presents occupational hazards including dust inhalation. In recent years, this hazard has placed a greater financial strain on Mining Companies. Injuries and disease contracted now can cause mining staff to develop terminal illnesses, including respiratory disease. Long term, sustainable solutions that address one of the biggest safety risks on the site –dust inhalation are critical.
AUSROAD'S Service and Water trucks are leading the way forward in drill and blast and open-cut mining health and safety. Innovative wet down vehicles designed for maximum productivity, safety, and efficiency on the mine site make AUSROAD™ Trucks the superior choice on site.
With Queensland a hub of Australia's mining activity, tackling one of the sector's most significant and growing issues – dust inhalation – is vital. Frequent exposure to dust can result in mine-dust lung disease (MDLD), including pneumoconiosis – an untreatable yet preventable lung disease. And with cases in Queensland among the highest in the country, this issue is one that's close to home.
Trend analysis in recent years has indicated lung disease is on the rise, with over 50 diagnosed cases in Queensland in 2019 alone. The graph below exemplifies this growing issue.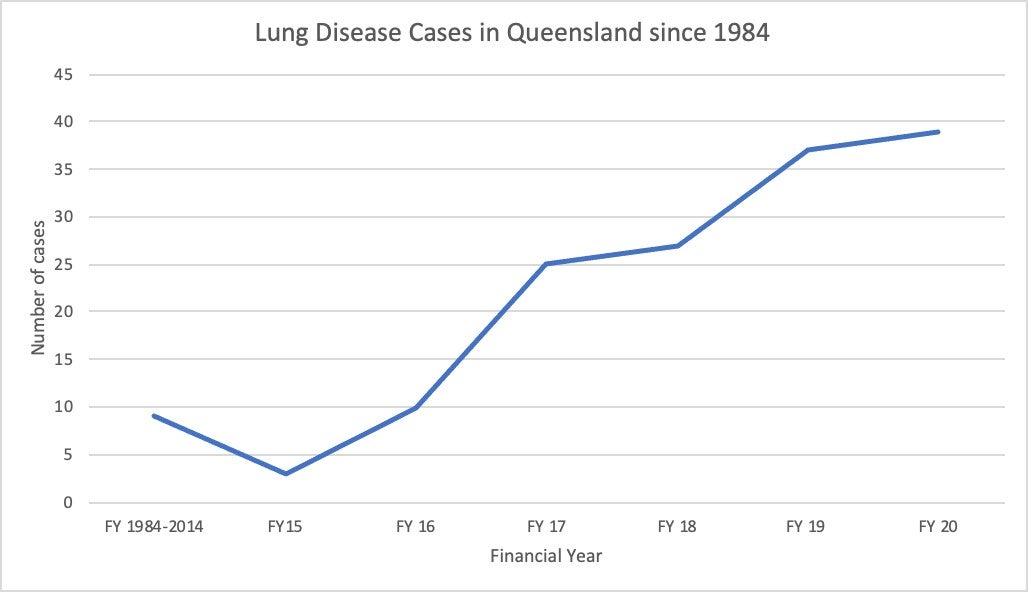 Retrieved from Queensland Government, 'Mine Dust Lung Diseases', 2020.
Without stringent measures to improve the health and safety of all staff on the mine site, these trends will likely continue to rise alongside increased mine activity and disease detection.
The dangers of dust inhalation
Also referred to as particulate matter, dust is frequently disturbed through mining activities such as drilling, driving, and blasting. These large-scale processes affect a significant number of staff, from vehicle operators to those on the ground.
Exposure to PM (particle matter) can be associated with health and amenity impacts, the risk of which depends on factors such as the size, structure, and composition of the dust, as well as the general health of the worker.
Exposure leads to a variety of health effects, with numerous studies linking internal particle levels to increased hospital admissions and emergency room visits, and fatalities from heart or lung diseases.
Both long- and short-term particle exposure are associated with significant health problems, meaning minimising exposure can not only assure staff's job satisfaction and productivity now but sustain their wellbeing and longevity into the future.
Minimising particulate matter levels
With the safety of staff at the forefront of every operation, AUSROAD™ has been leading the way in addressing this issue.
Three ways to minimise dust exposure on the site using AUSROAD™ Water and Service trucks:
Use wet-down equipment to suppress dust regularly.
Wetting down the shot using a Water or Service truck can curb the amount of dust picked up, disturbed, and subsequently inhaled by your staff. From drivers to the ground team, a wet surface means dust is compressed, resulting in less PM (particle matter) pickup and a clearer, cleaner work environment.
Install an onboard dust suppression system.
After seeing the importance of dust suppression on its clients' sites in recent years, AUSROAD™ installed a dust suppression system that saturated stemming at discharge. Across the fleet, this highly effective and easily implemented solution eliminated all dust arising as a result of filling, protecting staff, and improving efficiency.
AUSROAD™ Stemming Trucks carry 20,000 kg of stemming, reducing reloading requirements and subsequently, vehicle movement on site.
Increase truck capacity to reduce double handling and back and forth movement.
With a 15,000 litre water and 4,000 litre diesel capacity, AUSROAD'S Drills Support Water and Service Trucks are the vehicle of choice for safety and productivity on site. With massive carrying capacities, the need to shut down the drill or travel back and forth across the mine is reduced significantly. Decreased 'back and forth' means less dust is picked up and disturbed in the process, protecting your staff.
Through innovative vehicles designed and manufactured to the highest quality, AUSROAD'S range of Stemming, Contour, Water and Service trucks are capable of reducing the risk of dust inhalation to staff on the site.
With proven results, these robust and reliable Service and Water trucks minimise dust exposure to staff while ensuring sustained productivity and efficiency on the site.
Contact us to discuss how AUSROAD™, can help optimise your site's health and safety with effective, reliable, and innovative mine vehicle solutions.