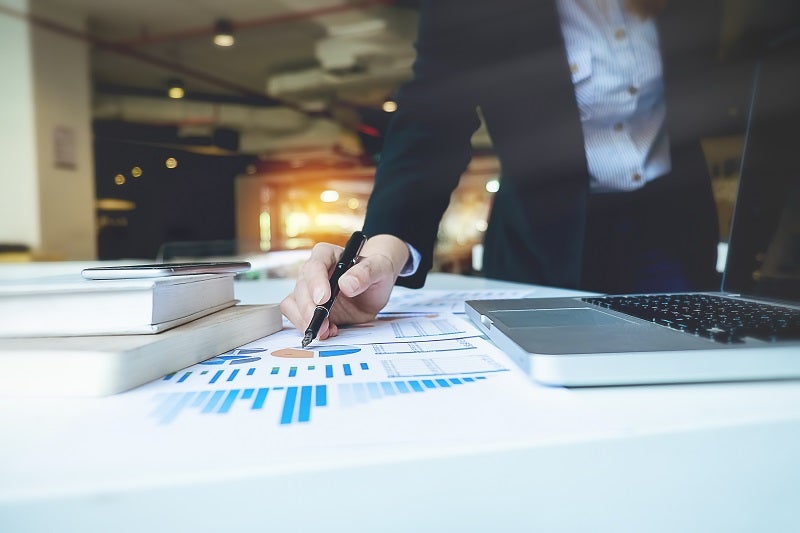 Industrial IoT (IIoT) and Industry 4.0 has provided all industries, from oil and gas to rail and infrastructure, with new opportunities to improve overall business performance. Asset performance management (APM) is an incredible, if not oft-used tool to improve the reliability and availability of physical assets, as well as minimising risk and operating costs.
Technological advancements have revolutionised the way that we share information between teams, streamline processes and perform predictive maintenance, and this is reflected in the APM services currently available, especially in light of the way operations have been forced to change following the COVID-19 pandemic.
Australian company Crystalise Asset Management delivers performance improvement to energy and resource industries across the globe and is most recently being used by rail and infrastructure giants to improve efficiency and ultimately, the bottom line.
According to the company's principal consultant, Dr Phillip Tirabosco, "Crystalise specialises in understanding the requirement of an organisation to deliver various value to different stakeholders, using their physical assets.
"We do that by understanding that all physical assets are different because of their design, their functions, their age, maintenance history, whether they've been modified etc."
Understanding the specific requirements of an organisations portfolio of assets is an essential foundation for establishing a plan when it comes to condition monitoring, predictive maintenance and asset integrity management. The aim is to help organisations to improve asset and operational reliability by evolving their maintenance methods from reactive to preventative to predictive.
"Demand also changes, whether that's from the stakeholders, owners, operators, regulators, society – many different factors come into play." Tirabosco continues. "So Crystalise comes in and we help companies to improve their operations engineering and maintenance and IT systems or data analytics for the assets to ensure that they are meeting stakeholder requirements.
"We always do this by balancing cost, risk and performance. All decisions are a balancing act between the cost of doing something and the risk. You must ask what is the inherent risk of the activity you're doing or what you're not doing, and then what is the expected in terms of performance."
With expected performance in mind, Crystalise carries out assessments using International Organization for Standardization (ISO) 55001and 31000 standards.
ISO 55001 specifies requirements for an asset management system within an organisation of any size in any industry, whereas ISO 31000's Risk Management Guidelines provides a framework for improving the likelihood of achieving objectives and helping organisations to identify and treat opportunities and threats.
As well as understanding industry standards and regulations, organisations must measure their performance against "best in class" performance, both their own and across the industry. Benchmarking is an essential part of establishing and maintaining streamlined processes.
"We use existing published data when it's available, but we keep it confidential," Tirabosco explains. "In essence, a lot of benchmarking is really based on our clients, understanding the assets and driving the benchmark from past performance. We create a benchmark for our clients in various ways, such as collating data with data mining tools."
When discussing changes to operations and maintenance, the challenges of the 2020 global pandemic cannot be overlooked.
"Effectively, we had to minimise activity involving people and making any human involvement as efficient and effective as possible," Tirabasco explains. "We really have to prevent any rework, so you do something once and use it for good. If aging equipment is not broken, don't fix it, but we need to know how long this equipment is expected to last.
"Normally we would visit a facility to carry out an inspection, but we're doing that virtually now through the use of drones and digital scanning devices to get information. We have the opportunity to use 3D virtual techniques to replace physical inspection. Using AR/VR instead of having to fly or travel to various sites not only takes away the risks during the COVID outbreak, but it also reduces a company's carbon footprint."
Asset performance management such as that provided by Crystalise often encompasses more than just understanding business assets and end goals – it is also about supporting the customer to reach these goals effectively, mitigating risk, maintaining predictive maintenance practises, and achieving complete operator licencing and standard compliance.
For more information about Crystalise and the services that they provide, visit their website.
***
Do you need to assess your organisation's maturity in asset management? Crystalise has developed a short survey on industry best practices to help you to ascertain how your organisation stands out from the competition. Typically, an organisation that scores highly will be able to quickly respond to market changes by optimising its cost, performance and risk.
Fill out Crystalise's Asset Management Health Assessment to find out more and to find out what Crystalise can do for you.