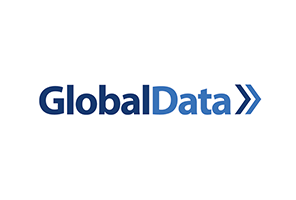 Peru has accounted the largest share of global silver reserves, according to a report by Trimetric.
Entitled 'Global Silver Mining to 2020', the report estimates the global silver reserves to be 571,000t at the end of January 2016.
Peru held the biggest share of the global silver reserves at 21.1%, followed by Australia and Poland with 14.9% each, Chile with 13.5%, China with 7.5%, Mexico with 6.5%, the US with 4.4%,Bolivia with 3.9%, and the remainder held by other countries.
The major regions holding silver reserves in Peru include Pasco, Lima, Junin and Apurimac. Similarly, Australian regions holding silver reserves include New South Wales, Queensland, South Australia, Western Australia and Tasmania. Lower Silesia province is Poland's major silver reserves holding region.
"Worldwide silver consumption was 1.17 billion ounce in 2015, which was an increase of 3.4% from 2014."
Major operators in the global silver mining industry include KGHM Polska Miedz SA, Fresnillo Plc, Goldcorp Inc, Glencore Plc and BHP Billiton Ltd.
Globally 930.5 million ounce (Moz) of silver ore was produced in 2015, which represented a 1.6% decrease from 2014 due to fall in production in Australia, Russia, US, and Chile. Projects contributing to the fall in production included the Cracow mine, the Olympic Dam mine and the Ridgeway mine in Australia, and the Guanaco project and the Minera Florida mine in Chile.
Worldwide silver consumption was 1.17 billion ounce (Boz) in 2015, which was an increase of 3.4% from 2014. The increase in consumption was mainly due to a drop in silver price and a 24% increase in demand for coins and bars.
A number of new projects are expected to begin operations in the next few years contributing to an increase in silver production to 1.27Boz by 2020, at a compound annual growth rate (CAGR) of 2%.
Some of these projects include San Julian project in Mexico, the Tambomayo project in Peru, the Eastern Dragon project in China, the Red Rabbit project in Turkey, the Cobre Panama project in Panama, the Brucejack project in Canada, the Cerro Moro project in Argentina, and the Dugald River project in Australia.