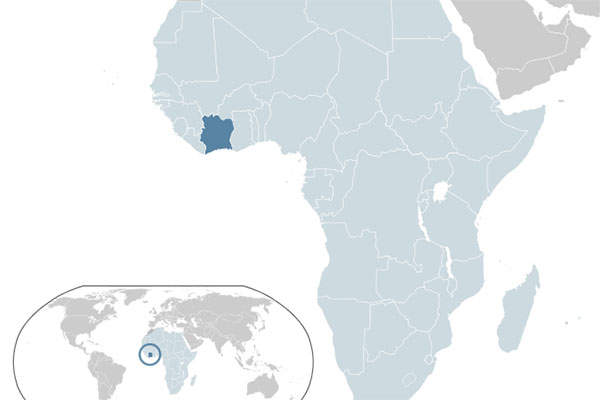 Amara Mining Côte d'Ivoire (Amara) announced the feasibility study results of the Yaoure mine in November 2017.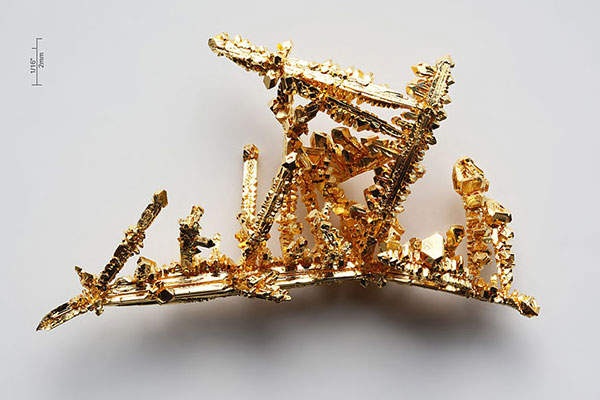 The mine is expected to produce an average of 215,000oz of gold a year during the first five years of production. Image courtesy of Alchemist-hp.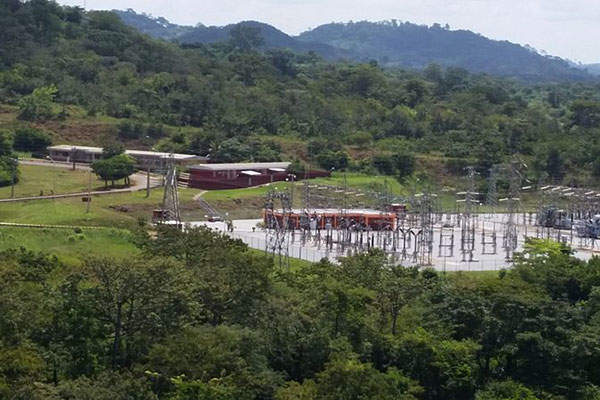 Power for the Yaoure mine is expected to be sourced from the Kossou Dam power plant. Image courtesy of Hanay.
Amara Mining Côte d'Ivoire (Amara) proposed to restart the historical Yaoure mine, which has been placed on care and maintenance since 2011 due to political uncertainty. Amara Mining Côte d'Ivoire (Amara, formerly Cluff Gold) acquired the mine in 2004.
In April 2016, Perseus Mining bought all the outstanding shares of Amara Mining under a scheme of arrangement and took over the ownership of the Yaouré gold project.
The brownfield project is proposed to be mined using heap leach method. It is anticipated to produce an average of 215,000oz of gold a year during its first five years of production. It is estimated to recover 1.37 million ounces (Moz) of gold over its mine life of 8.5 years.
Preliminary economic assessment (PEA) report for the project was announced in March 2014 and drilling activities recommenced in April 2014. Perseus completed the feasibility study in November 2017.
Yaoure gold mine location, geology and mineralisation
The West African gold mine is located in the Bouaflé Prefecture of the Marahoué Region in the central part of Côte d'Ivoire, approximately 40km from the political capital, Yamoussoukro.
"It is anticipated to recover 1.37Moz of gold a year over its estimated mine life of 8.5 years."
Most of the deposit is underlain by mafic volcanics, which contain both the massive and pillowed basalts. The northern region of the project is intruded by a large granodiorite with a subtle porphyritic texture, while the volcaniclastic unit is situated near the contact of the granodiorite.
The deposit is hosted in the Early Proterozoic (Birimian-aged greenstone belt) deposit, with granodiorite and mafic porphyry intrusions. The mineralised zone consists of N-S trending low-grade ore bodies with higher grade lenses dipping at 30° within an interval of between 140m to 200m.
Most of the mineralisation is contained within two shallow dipping, north-south trending packages named Central package and CMA, which are controlled by a thick zone of brittle-ductile shearing. The Yaoure Central package is a 200m-thick, lower-grade mineralised zone with higher-grade lenses and cross-cutting high-grade sub-vertical quartz veins. The CMA package is a 20m-thick zone with visible gold, and is located approximately 140m above the Yaoure Central body.
Yaoure mine reserves
As of 02 November 2017, the Yaoure mine is estimated to contain JORC-compliant proven and probable gold reserves of 26.8Mt of ore grading at 1.52g/t Au. The mine is estimated to contain 1.52 Moz of gold.
Mining and processing at Amara's Yaoure project
Conventional open pit mining, involving drilling and blasting, loading and haulage of waste rock and ore, will be applied at the Yaoure gold mine. It is expected to use a primary fleet of four PC3000s (240t) shovels and six 90t trucks in the early stages of mining.
The run-of-mine ore will be offloaded by dump trucks onto a vibrating grizzly hopper, which will feed oversized material into a primary jaw crusher. It will be followed by secondary and tertiary crushing, and the final crushed material will be fed to a storage silo via a conveyor belt.
---
---
Nimba iron ore project is a high-grade, direct shipping ore (DSO) deposit in south-east Guinea, Africa.
---
The resulting ore will be fed into a ball mill by means of a conveyor system. The milled material will be passed through a cluster of hydrocyclones. Overflow material from the cyclones will be returned to the ball mill, while underflow will be removed as waste material.
The processing plant will have a capacity of 3.3Mtpa and will be designed to handle both sulphide and oxide ores. The plant is expected to achieve a recovery rate of 90% by employing conventional ore leaching methods.
The milled material will be transported to a series of gravity-fed cyanidation tanks, through conveyors. Oxygen and cyanide will be added to the material to leach the gold out in a solution form. Gold will be recovered from the leached solution using carbon-in-pulp process (CIP).
Carbon-loaded gold will then be screened, washed with dilute hydrochloric acid, and transported to electro-winning cells to recover final gold. The resulting final product will be washed, filtered, and dried before smelting.
Infrastructure facilities at the West African gold mine
Power for the mine is proposed to be sourced from the nearby sub-station at Kossou through a dedicated 225kV power line. Generators will be used additionally to provide power during emergency situations.
Water supply will be made from a combination of pit dewatering, bores and, extraction from the nearby Bandama River.
Key players involved
AMEC was engaged to prepare the engineering design and cost estimates for the processing plant and associated infrastructure.
GeoSystems International prepared the mineral resource estimate for the project as part of the PEA report.
Perseus engaged Runge Pincock Minarco (RPM) as the lead consultant for the definitive feasibility study of the project.