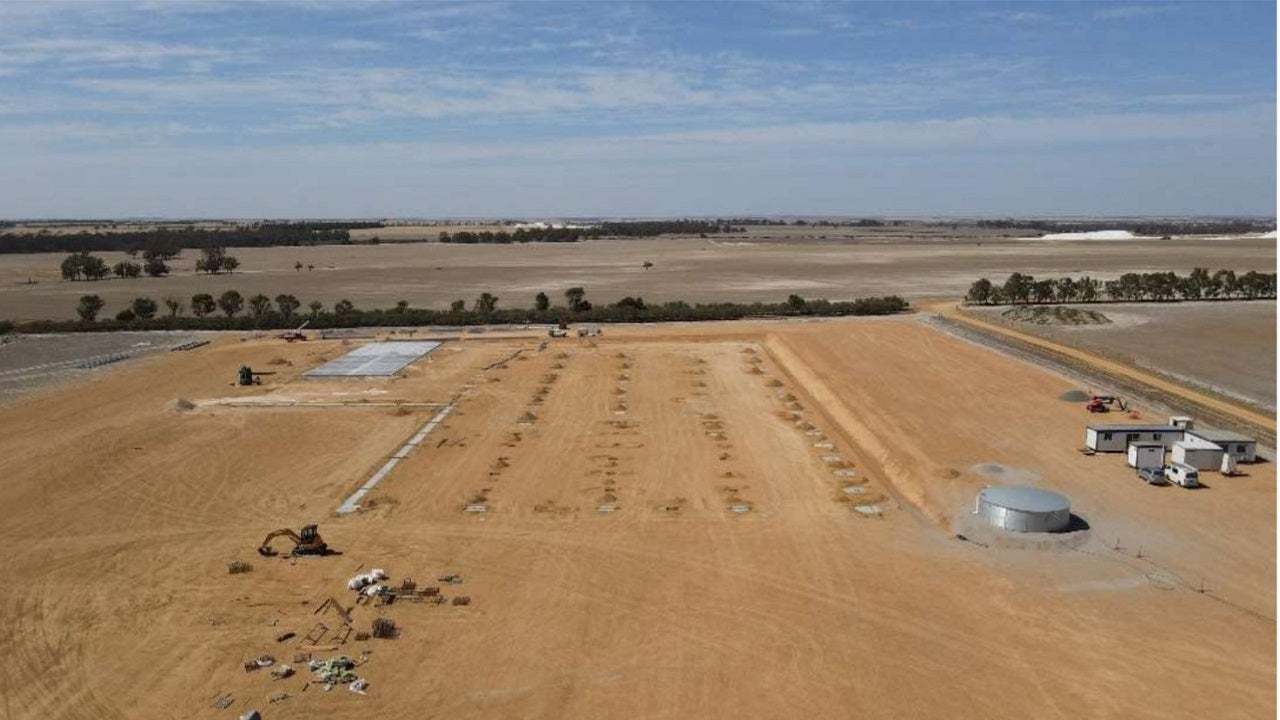 Wickepin kaolin project is located in Western Australia. Image courtesy of WA Kaolin Limited.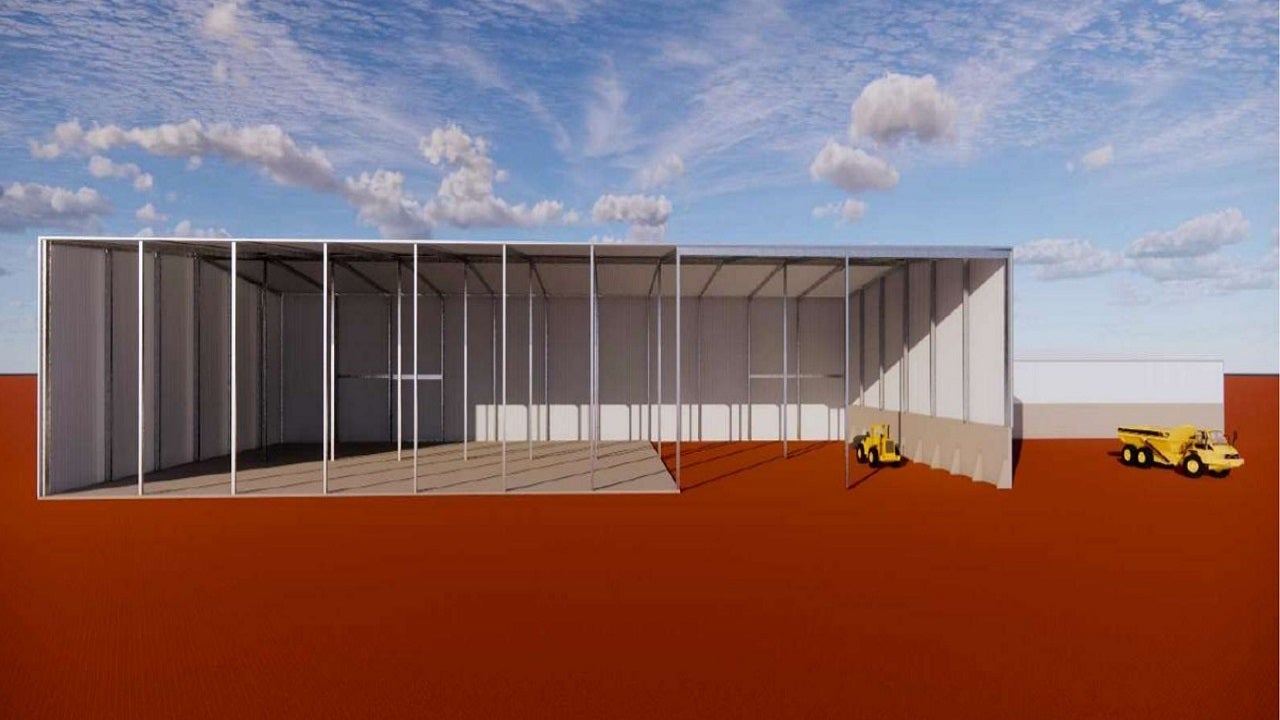 Construction at the kaolin project site started in January 2021. Image courtesy of WA Kaolin Limited.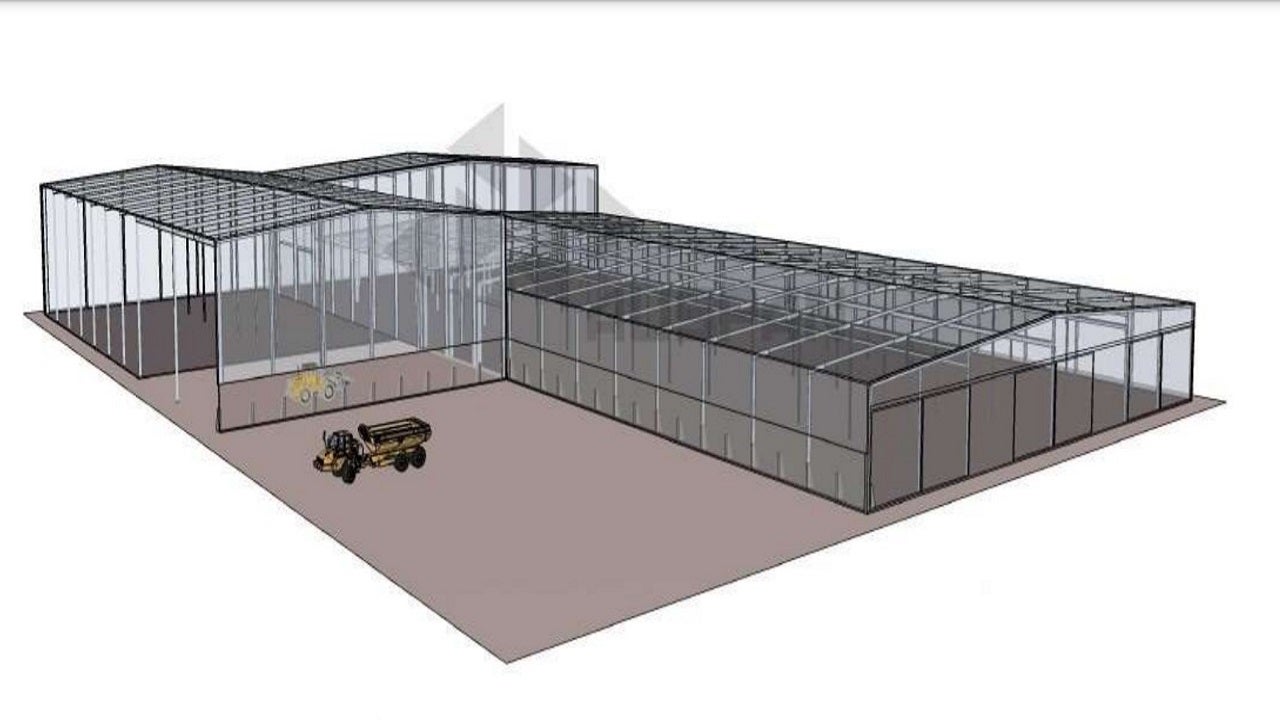 Auspan prepared the building construction plan for the project. Image courtesy of WA Kaolin Limited.
The Wickepin Kaolin Project is a high-grade kaolin site near Perth, Western Australia.
One of the largest premium primary sources of kaolin in the world, the project is wholly owned by WA Kaolin (WAK). Production from the mine is expected to reach 400,000 tonnes per annum (tpa) by 2023.
The project is expected to produce kaolin products suitable for many markets, including paper.
Building works at the site began in January 2021 and WAK has so far invested more than A$42m ($) in the project. The kaolin project will have a mine life of 30 years.
Wickepin kaolin project location and history
The Wickepin kaolin project is located 20km east of Wickepin, approximately 220km from Perth.
It comprises four retention licences and a single mining lease (M70/1143) located within the Western Australian central wheatbelt region.
The tenement area spans more than 10,000ha and was acquired by WAK in 1999. It was extensively studied through air core drilling of more than 17,000m conducted to date.
The area was earlier explored by CRA Exploration, who closed the project in 1995. WAK established and operated a mine at the same area between 2004 and 2014 while operating a pilot production facility in Kwinana.
Several kaolin processing techniques were developed and used in the initial stage of the project. Kaolin products for ceramics, paper, and paint were produced and marketed to China, Japan, Korea, and India.
A wet and dry processing facility was planned between 2010 and 2013, but the project was suspended due to lack of suitable investors. In addition, pilot testing and marketing were undertaken, which led to the definitive feasibility study (DFS) for the current development proposal.
Wickepin kaolin project geology
The lithologies within the Wickepin kaolin project are hosted by the granitic basement of the Yilgarn terrane, with the Paleoproterozoic-aged dioritic and doleritic dykes having intruded into them.
Striking east-northeast across the project area, the dykes  are linked to the Widgiemooltha large igneous province. The dykes and granitic basement are overlain by a regolith profile including transitional and saprolitic horizons, a mottled clay zone, and a lateritic/colluvial horizon.
Reserves
The kaolin project is expected to contain 30.5Mt of proved and probable reserves with a yield of 51.8%, containing 15.8Mt of in situ kaolin, as of June 2020.
It has an established resource of 644.5 million tonnes (Mt) of premium kaolinised granite.
Mining method at Wickepin kaolin project
The Wickepin kaolin project will be developed in several stages, with the initial development planned to achieve production of approximately 200,000tpa of kaolin product. The initial operation will include only dry processing facilities (K99 process developed at the Kwinana pilot plant by WAK) and two modules of equal design capacity.
It will then be expanded to reach a capacity of approximately 400,000tpa through the construction of two more identical modules.
The project will employ open-cut mining using conventional load and haul open-pit mining equipment.
The mining fleet will include 40t/60t-class hydraulic excavators and 40t/50t articulated haul trucks, which will allow very selective mining of the ore. The Wickepin ore is quite visible and flat lying, thus the proposed mining fleet is expected to mine the ore with minimum dilution.
The project is not expected to involve drill and blast, and the entire deposit will be free dig. Mining will be conducted in small individual pits for easy waste management, tails disposal and rehabilitation activities.
Processing details
Processing will be based on the K99 process developed at the Kwinana pilot plant, which has been operational in its K99 configuration since April 2017 with additional improvements thereafter.
The K99 process includes whole-of-feed drying, size reduction, dry attritioning, beneficiation, product packaging, and dry tailing disposal. Processing will be similar to that of the Kwinana small-scale proof-of-concept plant. A conventional ore preparation plant with loading, feeding, crushing and conveying, as well as a conventional rotary dryer and product elevation system will be part of the processing infrastructure.
The dry ore is fed into a purpose-built cyclonic dry separation plant and the kaolin fraction is removed from the airstream through conventional baghouse filter and sent to silos for bagging. The resultant waste product is sand with some residual kaolin attached to it.
Wickepin kaolin project infrastructure
The kaolin project's existing transport infrastructure constitutes road and rail corridors. It will include the development of internal project roads for the movement of vehicles and mining equipment.
The site will receive power supply from the existing Western Power network, while thermal energy for drying will be provided from LPG stored in on-ground storage tanks.
WAK also plans to construct a 1km-long railway siding from the existing railway line.
Contractors involved
The DFS report was prepared by BDB Process and Auspan was contracted for the initial building structural design and construction.
SF Designs was appointed to assist WAK in preparing the detailed specifications and data sheets for construction implementation and equipment sourcing.
QUBE Bulk conducted an independent assessment and budget estimate for the project.
Anergy Australia subsidiary Ansac will design and build the onsite rotary kiln while the contract for the automated container loading system was awarded to TEH Latvia.