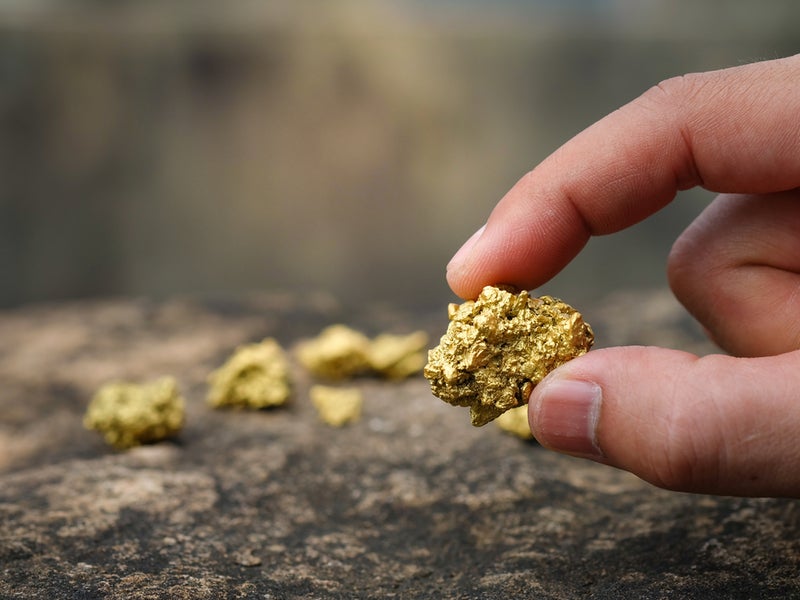 The Toroparu gold mine is expected to produce 5.4Moz of gold over its life. Credit: Phawat/Shutterstock.com.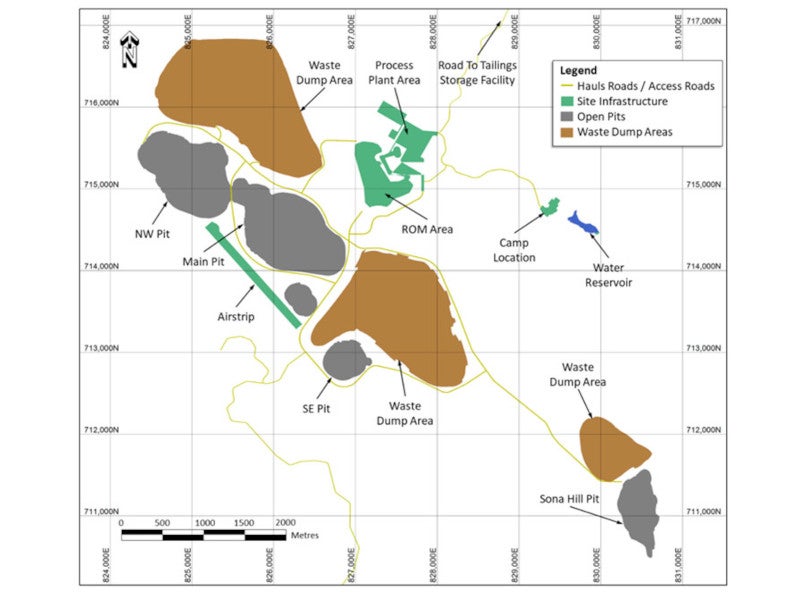 Toroparu will be developed using open-pit mining methods. Credit: GCM Mining.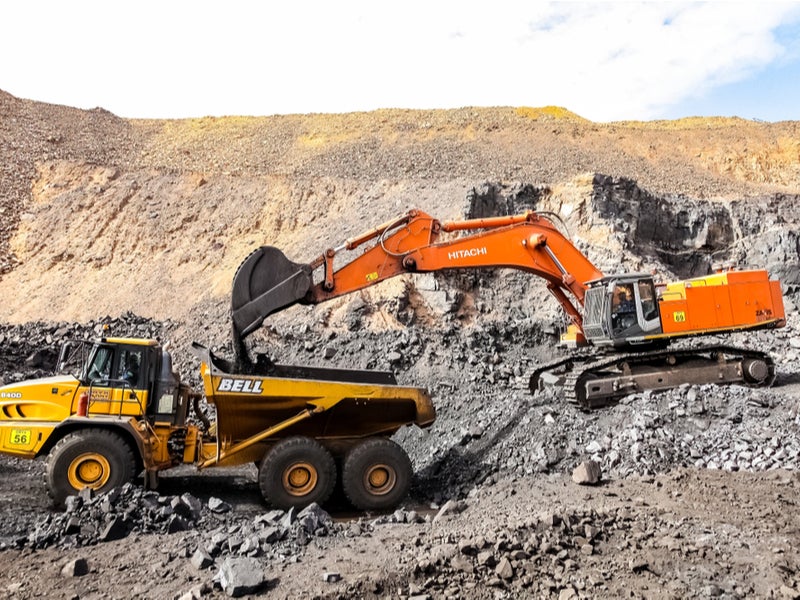 Construction at the Toroparu gold project is scheduled to begin in 2022. Credit: Sunshine Seeds/Shutterstock.com.
The Toroparu gold mine located in Guyana is one of the largest undeveloped gold deposits in the North and South Americas.
The mine is owned by Canada-based mid-tier gold producer GCM Mining (previously Gran Colombia Mining) and is managed and operated by ETK, a fully owned subsidiary of GCM. The project was formerly owned by Sandspring Resources (previously Gold X Mining (Gold X)), which was acquired by GCM in 2021.
The project is estimated to produce 5.4 million ounces (Moz) of gold and 2.5Moz of silver over its 24-year mine life according to the preliminary economic assessment (PEA) released in November 2021, which is a 20% increase from the previous PEA released by Gold X in July 2019.
The pre-feasibility study for the project is currently ongoing and is expected to be completed in the third quarter of 2022. The start of construction is scheduled for 2022, with an initial CapEx of $355m.
Location and geology of the Toroparu mine
The Toroparu gold project is located in the Mazaruni mining district in the northwestern part of Guyana, in the significantly promising Upper Puruni River Region.
The mine is part of South America's Guiana Shield, which represents the northern half of the Amazonian Craton and underlies the eastern part of Venezuela, Guyana, Surinam, French Guyana, and parts of northern Brazil. It is surrounded by several pre-existing mineral resources including huge
The mine includes two deposits, namely Toroparu and Sona Hill. The Toroparu deposit lies near the main camp, whereas the Sona Hill Deposit is located about 5km south-east of the Toroparu deposit.
Mineralisation and reserves of the Guyana mine
The gold mineralisation at the mine is hosted in a sequence of metasedimentary and metavolcanic rocks of Paleoproterozoic greenschist facies. The mineralisation system is oriented west to north-west and is 2.7km-long, 200m to 40m-wide and has a depth of more than 400m.
The measured and indicated reserves at Toroparu gold mine are estimated at 184.96 million tonnes (Mt) grading 1.42g/t gold, 1.1g/t silver and 0.097% copper, as of November 2021.
Mining and processing of the Toroparu gold project
The project will use an open-pit mining method comprising conventional truck and shovel operations for the first eight years of mine development. Mining equipment to be used at the mine include hydraulic excavators and wheel loaders, as well as articulated dump trucks for waste and economic material haulage.
Underground mining operations will begin in the ninth year of mine development. Both open-pit and underground mining methods will continue until the mine is shut down.
The processing facility at the mine will be developed in two phases with the first phase including the development of a gold leach mill with a capacity of 7,000 tonnes per day (tpd) for the first five years of operations.
The recovered ore will be crushed and ground, followed by SAG milling and intensive cyanidation. The fine slurry will be leached in a carbon-in-leach (CIL) circuit, following which adsorption, desorption and recovery (ADR) technologies will be used to produce gold and silver doré.
A copper floatation plant will be built in the sixth year of operation, which will increase the overall processing capacity at the mine to 14,000tpd. The recovered ore will undergo three-stage crushing followed by ball milling. The milled ore will be fed to a flotation circuit consisting of rougher and rougher scavenger cells.
The rougher scavenger concentrate will be thickened and fed into a CIL circuit for recovery of gold-copper concentrate, followed by concentrate dewatering and filtration of gold-copper concentrate.
Infrastructure details
The Toroparu gold project is accessible through the Itiballi-Puruni-Papishao road. It also features a 5,740ft airstrip for cargo and passenger transport while a second 5,740ft airstrip is also planned to be constructed. The mine site features a 150-person capacity exploration camp that will serve as the base of operations during construction and for employee accommodation.
Raw water and process make-up water will be sourced from the Wynamu River process water reservoir. A camp water reservoir will be built to supply potable water while rainwater systems and roof collection systems will also supply drinking water.
The mine will be initially supplied with power through four 4.1MW generators Permanent power will be provided by a hybrid thermal-solar photovoltaic (PV) power plant that will be built and operated by a third-party independent power producer (IPP) under a 20-year power purchase agreement.
Contractors involved
International mining consultancy firm SRK and specialist mining engineering firm Nordmin prepared the technical report and PEA.
Mining and mineral processing company Metifex designed the process plant while leading multi-disciplinary consulting firm Klohn Crippen Berge (KCB) conducted geochemical characterisation studies.
Haukes Construction, a subsidiary of Suriname-based construction firm Haukes NV, was contracted to perform basic earthworks at Toroparu, including the development of the permanent camp, airstrip, and rock quarries.