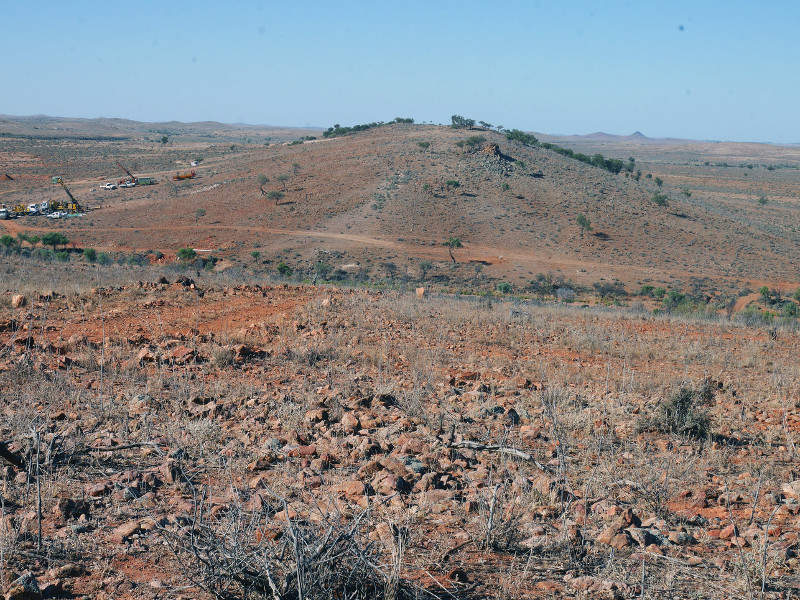 The Thackaringa cobalt project is located in the Broken Hills region in New South Wales, Australia. Broken Hill Prospecting (BPL) holds 100% interest in the tenements leases, which host the mine.
Cobalt Blue Holdings (COB) is developing the project under an agreement signed with BPL, according to which the former can earn a 100% interest in the project if it successfully completes four stages of a farm-in agreement.
COB will have to pay $10.9m in project expenditure and $7.5m in cash to BPL, under the agreement. BPL will also receive 2% of net smelter royalty on the cobalt produced from Thackaringa mine, as part of the agreement.
The pre-feasibility study (PFS) for the project was announced in July 2018. The bankable feasibility study and project approval process are expected to be completed by June 2019. The final investment decision is expected to be taken by mid-2020.
A $10m investment is expected to be made in the project, which is estimated to produce 32,453t of cobalt over a mine life of 9.3 years.
Thackaringa cobalt mine geology and mineralisation
The Thackaringa mine site is located in the Willyama Supergroup rock succession, and the majority of mineralisation is found within the Broken Hill and Thackaringa group successions.
The mine contains three main deposits namely Pyrite Hill, Big Hill, and Railway. The Pyrite Hill deposit extends over a length of 1.2km with cobalt mineralisation contained within quartz-albite gneiss and quartz-albite-biotite gneiss.
"COB will have to pay $10.9m in project expenditure and $7.5m in cash to BPL, under the agreement."
The Big Hill deposit extends over 1.2km and includes two mineralisation zones, which are separated by late-stage dextral faults. The Railway deposit is an extension of the Big Hill deposit, which extends over 2.5km. It features extensive ductile deformation and folding creating a mineralised zone with a thickness of up to 300m.
Thackaringa mine reserves
The Thackaringa cobalt project is estimated to contain proven and probable reserves of 46.3 million tonnes (Mt) graded at 819 parts per million (ppm) of cobalt.
Mining and ore processing at Thackaringa cobalt project
Open-pit mining with conventional drilling and blasting method will be used at the Thackaringa mine. The mining fleet is expected to include dump trucks, a 200t excavator, a Liebherr 380t excavator, and a backup Komatsu 111t. The ore will be processed in the processing plant with a throughput rate of 5.25Mtpa.
The ore will be crushed to a size of 1.2mm and passed through gravity spirals to produce a pyrite concentrate. The tailings will be forwarded to a scavenger flotation circuit. The pyrite concentrate will undergo thermal decomposition to produce pyrrhotite and sulphur.
The resultant pyrrhotite will be leached in a low-temperature and pressure autoclave. The leached solution will be screened, distilled, re-melted and treated to remove iron, copper and zinc to produce a mixed hydroxide, which will be refined to produce cobalt sulphate crystals.
A recovery rate of 95% is expected to be achieved through the process.
Infrastructure at Thackaringa mine
The Thackaringa cobalt project can be accessed from the Broken Hill mine through the Barrier Highway.
The project will also include the construction of a tailings storage facility with a capacity of 4.8Mtpa, electrical high-voltage yards, water storage dams, weighbridge, and rail siding supporting the processing plant.
A new 66kV, 26km-long transmission line will be developed near the existing Broken Hill-Peterborough rail line for supplying power to the project. Water will be supplied from a new 26km water supply pipeline including pumping systems planned to be built near Broken Hill-Peterborough rail corridor.
Warehouses, stores, laydown yard and security facilities will also be developed.
Funding
COB signed a partnership with LG International (LGI) in co-operation with LG Chem in March 2018. LG will provide funding and technical assistance to produce battery-grade cobalt sulphate from the mine.
COB agreed to issue a maximum of 14 million shares priced at A$1.10 ($0.84) a share to LG to raise $6m.
Contractors involved
Australian National Committee on Large Dams (ANCOLD) and NSW Dam Safety Committee (DSC) was involved in the design of the tailings storage facility.
Mining One carried out the surface water study and prepared the reserve statement as part of the PFS. It was also involved in estimating the operating cost of the mine and geotechnical assessment of the project.
CRAE, Central Austin, and Hunter Resources verified the historical drilling data, while groundwater studies were conducted by AGE.
COB appointed Wood to review the PFS and to provide a gap analysis in order to improve the bankable feasibility study.