Cassiterite is the primary mineral identified at the Taronga tin project. Image courtesy of CarlesMillan.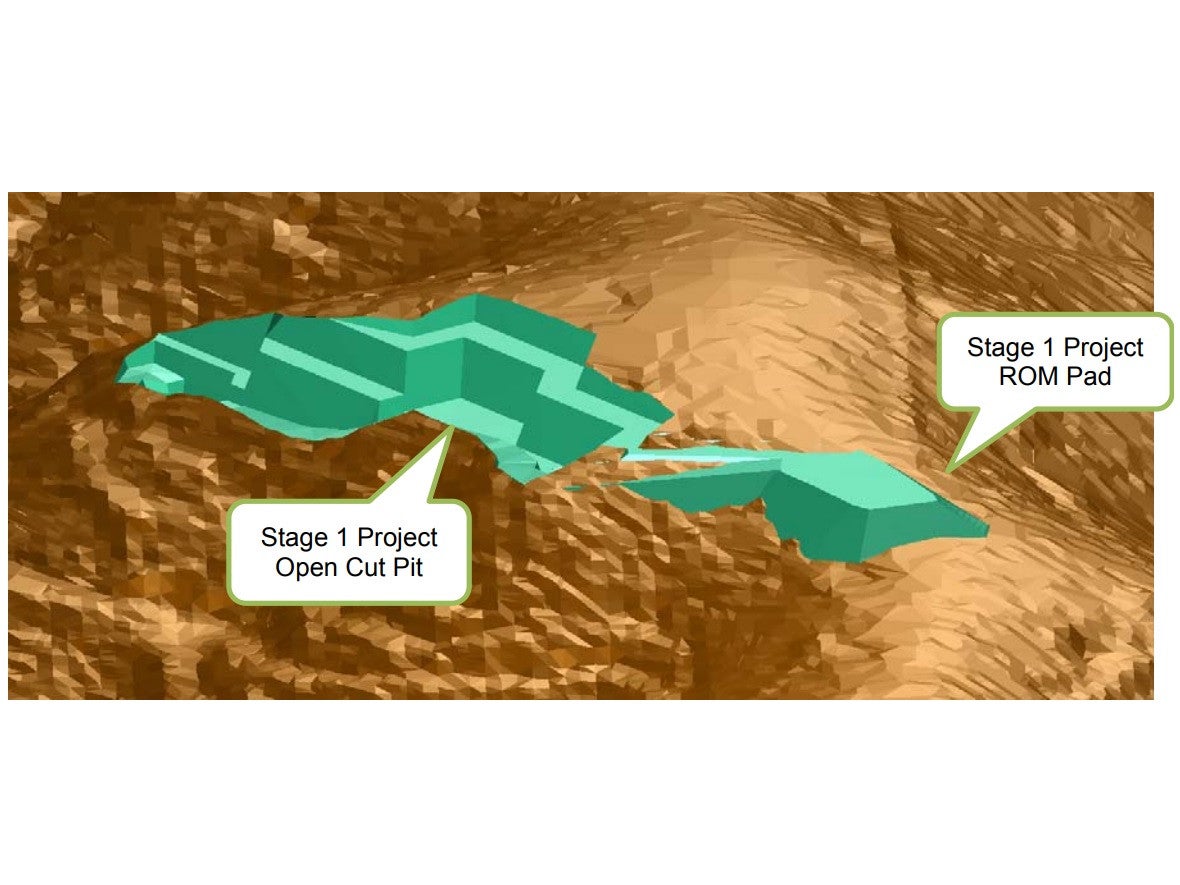 The Taronga stage one will extract approximately 410,000t of ore and waste rock. Image courtesy of Aus Tin Mining.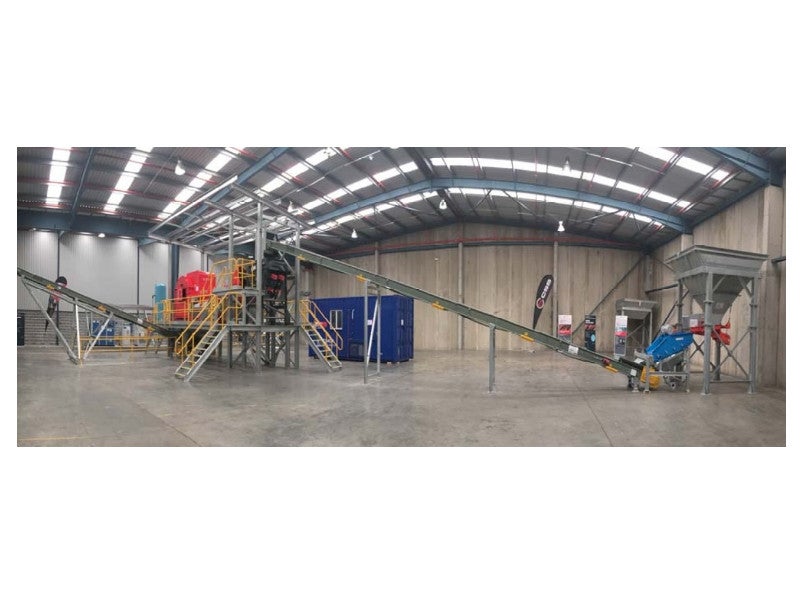 Sorting trial of Taronga ore was completed in July 2018. Image courtesy of Aus Tin Mining.
The Taronga tin project is an open-pit mine being developed near Emmaville in New South Wales, Australia, by Aus Tin Mining. It is considered to be the world's fifth biggest undeveloped tin project.
The pre-feasibility study (PFS) of the project was completed in April 2014 while the environmental impact statement (EIS) for the stage one development was approved by the Glen Innes Severn Council (GISC) in December 2018.
The project was fully permitted in May 2019 with early works and initial mining activities anticipated to begin by June 2019.
The project is anticipated to produce an average of 3,600 tonnes per annum (tpa) of contained tin over its 11.2-year mine life.
Taronga tin project geology and mineralisation
The Taronga tin project is classified as a sheeted vein system hosting quartz-cassiterite. Permian-Triassic rocks of the New England Fold Belt are the host rocks at Taronga, with the primary mineral being cassiterite. Also hosted are arsenopyrite, silver antimony sulphide, wolframite, and molybdenite in minor volumes.
The project is divided into two major zones namely Northern and Southern, which lie approximately 300m apart. The Northern zone hosts approximately 70% of the total resources and is open at depth.
"The project is anticipated to produce an average of 3,600 tonnes per annum (tpa) of contained tin over its 11.2-year mine life."
The Southern zone is made up of very coarse cassiterite, in addition to containing higher tin, copper, and silver grades. It consists of four en echelon zones of tin mineralisation, dipping in a vertical to sub-vertical direction.
Taronga tin project reserves
The Taronga tin project is estimated to contain probable ore reserves of 28 million tonnes (Mt), grading 0.17% Sn.
It is estimated to hold a resource base of 57,200t of tin, plus 26,400t of copper and 4.4Moz of silver.
The JORC 2012-compliant mineral resources at Taronga are estimated to be 36.3Mt, grading 0.16% Sn and containing 57,000t of Tin.
Mining and processing of ore at Taronga tin project
The Taronga tin project will be mined using conventional open-pit methods. Mining will take place concurrently in the Northern and Southern zones using drill and blast methods, excavators, and 90t rear dump trucks.
Open-pit mining will be undertaken to a maximum depth of 175m or approximately 75m below the surrounding ground level.
Ore will be crushed at the rate of 2.5Mtpa and pre-concentrated in the heavy medium concentrator (HMC) to generate 1Mtpa of concentrator feed. It will undergo three-stage crushing, with the crushed product forwarded to the pre-concentration plant comprising scrubber and gravity jig, which will separate ore and waste rock.
The heavier pre-concentrate will report to a storage bin for further treatment while the lighter gangue or rejects will be sent to the rejects dam. The pre-concentrate will be treated in a dressing plant comprising a small ball mill to produce a P80 product size of 300um at a rate of approximately 5t an hour.
The ground material will pass through a series of gravity spirals, flotation cells, and shaking tables to produce a 55% grade tin concentrate, which will be de-watered, filtered, packaged and transported to Brisbane by road for shipping to Asia for smelting.
Taronga tin project stage one development details
Stage one of the Australian mine involves the development of a trial open-pit mine and a pilot processing plant to process approximately 410,000t of ore and waste rock. It is anticipated to produce approximately 1,000t of tin concentrate.
With an operational lifetime of 12 to 18 months, the trial open-pit is expected to mine approximately 1% of the total mineral resources.
The open-pit will be located within a 1.3ha portion of the ore body, while the processing plant will be constructed in approximately 1.1ha land situated immediately south-west of the open-pit.
Major equipment at the processing plant is expected to include crushing, pre-concentration and dressing plants, the reagent container, and the site generators.
Infrastructure facilities at Taronga
Power supply to the project will be provided from the Emmaville sub-station through a 22kV transmission line, while a diesel generator will supply the required electrical power for the stage one operations.
A new 200Ml dam will be constructed near the project site to meet the water requirements of the project.
The project is accessible through the New England Highway and the Emmaville/Glen Innes road.
Contractors involved
Aus Tin Mining prepared the PFS with input from various consultants such as MiningOne, GHD, Devlure, ALS (Burnie), DRA Pacific, and RW Corkey.
Mine Invest was engaged to update the independent valuation of the Taronga tin project, while Ron Goodman conducted the metallurgical review.
R.W. Corkery & Co. assisted Aus Tin Mining in preparing the environmental impact statement of the Taronga project. Other companies that participated in the report preparation were Remnant Archaeology, GeoLINK, ATC Williams, Katestone Environmental, and Spectrum Acoustics.
TOMRA Sorting Solutions conducted preliminary ore-sorting test works of the Taronga ore.