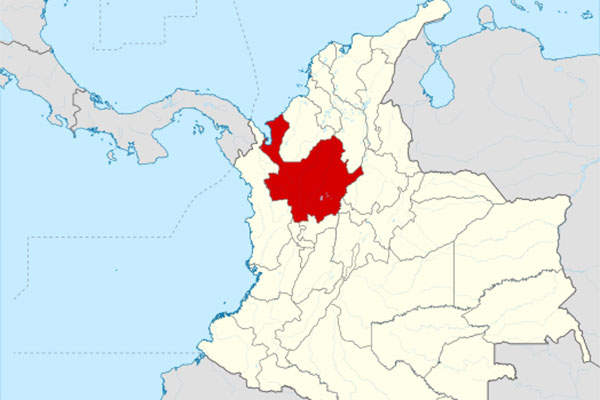 Part of Santa Rosa Gold project, the San Ramon Gold mine is located in the Department of Antioquia, northern Colombia. Image: courtesy of Shadowxfox.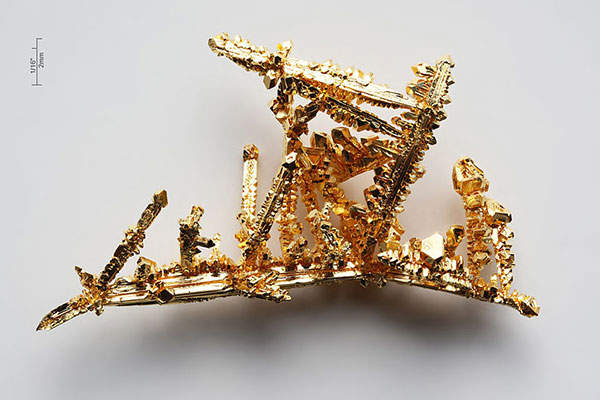 The project produces an average of 71,000oz of gold a year. Image: courtesy of Alchemist-hp.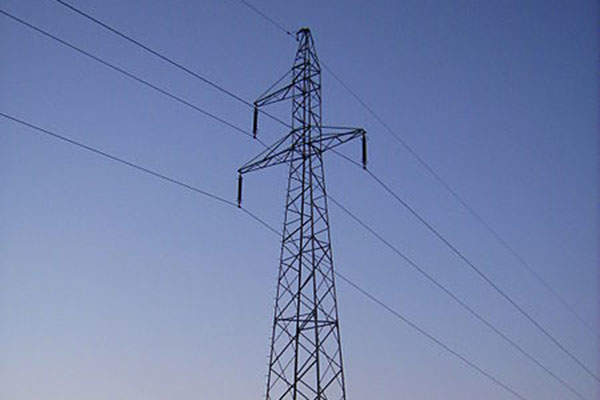 Power supply for the San Ramon gold mine is provided by a 44kV power transmission line. Image: courtesy of Quibik.
Red Eagle Mining's San Ramon gold mine is an integral part of the Santa Rosa gold project and is located in the Department of Antioquia, northern Colombia. It is the country's biggest gold mine and the first to operate under modern environmental permitting laws.
Environmental license for the gold project was granted on 9 March 2015. Construction started in August 2015 and first gold was poured at the mine in November 2016. The commercial production commenced in March 2017.
The project is forecasted to produce an average of 71,000oz of gold a year grading at 6.48g/t of gold during the first two years of production. It is predicted to have a mine life of eight years.
The Santa Rosa project is located approximately 5km south-east of the town of Santa Rosa de Osos in the Department of Antioquia. Red Eagle Mining holds the rights of the mineral property, extending in a total area of approximately 31,901ha.
The mine is located within the Cajamarca-Valdivia terrain, which comprises a metamorphic basement complex and the Antioquia Batholith. The project area is hosted mostly by monotonous diorite and quartz diorite, with isolated roof pendants of amphibolites and meta-sedimentary rocks.
San Ramon gold mine location, geology and mineralisation
Red-brown saprolite is widespread in this region. Hypogene type gold mineralisation is found, mostly associated with the shear zones developed in homogeneous diorite country rocks.
The San Ramon deposit is outlined as an east-west-trending, shear-zone-hosted gold mine extending over approximately 2,000m. The deposit is open at depth and comprises of mineralised quartz veins, sheeted veins, and anastomosing vein networks. It also comprises silver along with significant quantities of sphalerite and a minor amount of galena.
San Ramon gold mine reserves
The San Ramon mine is estimated to contain proven and probable reserves of 2.42Mt of ore grading 5.20g/t Au. It is estimated to contain 405,000oz of gold.
Mining at San Ramon
The San Ramon underground operation is being carried out using long-hole and cut-and-fill stoping methods. Deposit is accessed through a portal entrance and the initial digging is conducted using a backhoe. The mine has 23 attack ramps, as of February 2018, of which 19 are in production and the remaining are being used for breasting, backfill or development. The ore is handled by load-haul-dump (LHD) loaders.
The long-hole method is used in thicker or multiple vein areas, while cut-and-fill is used to maximise selectivity and reduce dilution. Approximately 73% of the mineable resources are planned to be mined by using the cut-and-fill method.
Processing of ore at San Ramon
The processing plant is designed to have an annual throughput of 360,000t. Ore is delivered to the crusher by haul trucks and crushed in a single-stage crushing unit followed by grinding in a ball mill in closed-circuit with a cluster of hydro-cyclones.
Ground ore slurry from the ball mill passes through a cyclone cluster, the overflow of which is thickened in a grinding thickener and leached in a circuit. The underflow is conveyed back to the ball mill.
The leach circuit comprises six agitated-leach tanks, including one pre-leach tank and five carbon-in-leach (CIL) tanks. Carbon is added to the material in the CIL tanks and advanced in an opposite direction to the flow of slurry by five vertical submersible pumps installed in each CIL tank.
The loaded carbon is pumped to a loaded carbon storage tank for subsequent transfer to the elution circuit.
A caustic cyanide strip solution is then introduced into the elution column and the precious metals are desorbed from carbon. The gold-laden strip solution leaves the column through a heat-recovery heat exchanger and reaches the cooling heat exchanger. The cooled solution flows through two electro-winning circuits where gold and silver are recovered.
Infrastructure facilities at San Ramon deposit
"The project is forecasted to produce an average of 71,000oz of gold a year grading 6.48g/t of gold during the first two years of production."
Power supply for mining and mill operations at San Ramon is provided by an 8km-long, 44kV power transmission line. A 2km-long, 13.2kV auxiliary power line supplies emergency backup power.
Financing of Red Eagle Mining's San Ramon project
Orion Mine Finance provided $65m of construction funding for the project, which comprises $5m private placement of common shares and a $60m secured credit facility.
Contractors involved with San Ramon gold mine development
Lycopodium Minerals Canada was awarded the engineering, procurement and construction management (EPCM) contract for the San Ramon gold mine. Lycopodium's headquarters in Australia prepared the feasibility study report for the project.
Consorcio San Ramon Proyecto Civil carried out earthworks for the mine.
STRACON GyM was awarded the mine construction and operations contract.
Mine Development Associates (MDA) prepared the amended technical report and the preliminary economic assessment report for the project.
In support of the PEA, Kappes Cassiday Associates (KCA) was engaged to prepare estimates for the recovery methods, infrastructure, process capital, and operating cost sections.
Golder Associates South America conducted the geotechnical, tailings management and design, and hydrology study.