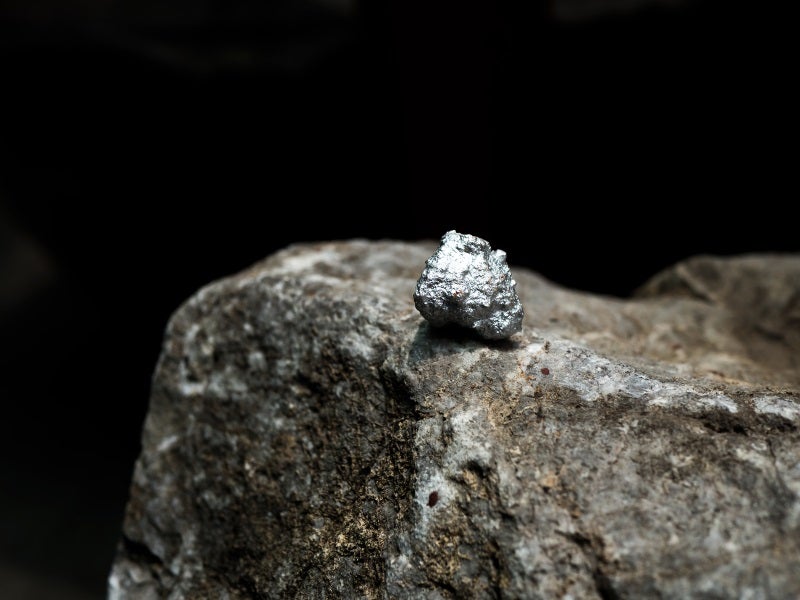 The Salares Norte project is a blind epithermal gold and silver deposit in the Atacama region of northern Chile.
The project encompasses the development of two major deposits, namely Brecha Principal and Agua Amarga, in addition to exploring multiple early-stage districts.
The project is owned and operated by South African gold miner Gold Fields, which is yet to make an investment decision on the development.
A feasibility study for the project was completed in late-2018, which estimated capital expenditure of $834m. Salares Norte is expected to have an initial mine life of 11.5 years and will produce 450,000oz of gold-equivalent per annum for the initial seven years, according to the report.
Gold Fields secured environmental approval for the project in December 2019 and is expected to make a construction decision in the first half of 2020.
Franco-Nevada acquired an existing 2% net smelter royalty (NSR) in the project for $32m in January 2019. Gold Fields has an option to buy back 1% of the NSR within 24 months of commercial production from the mine.
The gold and silver project will generate 2,700 jobs during construction, in addition to 900 jobs once it comes online.
Detailed engineering is in progress while the construction expected to begin in late-2020 and first gold pour is expected in February 2023.
Salares Norte project location, geology and mineralisation
The Salares Norte project is situated at a distance of approximately 190km from Diego de Almagro within a core 1,800ha concession area. Discovered by Gold Fields in 2011, the project is located at 3,900-4,700m above sea level.
The discovery was made following an exploration programme targeting the northern end of the Maricunga metallogenic belt.
The location for exploration was selected based on a combination of conceptual models and metallogenic criteria.
Gold Fields carried out infill drilling at Agua Amarga deposit and grade control-spaced test drilling at Agua Amarga and Brecha Principal to test local geology and grade domains.
The mineralisation at Salares Norte is within a high-sulphidation epithermal system with high-grade oxides.
Salares Norte reserves
According to the feasibility study, Salares Norte is estimated to contain a maiden reserve of 21.1 million tonnes graded at 5.1g/t of gold and 57.9g/t of silver. Contained gold and silver are respectively estimated to be 3.5Moz and 39Moz.
The gold-equivalent mineral reserve is 4Moz and the throughput will be 2Mt of ore a year. The life-of-mine production is estimated at 3.7Moz gold-equivalent.
Salares Norte project mining and processing details
The gold and silver mine will employ an open-pit mining method. It will utilise filtered and dry stack tailings to address water scarcity concerns and promote sustainability. Contract mining is being considered for the project.
The processing plant will include carbon-in-pulp (CIP) and Merrill Crowe processes, due to the presence of high silver content in the ore.
The processing plant will have the capacity to deliver gold with recovery rates of approximately 92%.
Infrastructure of the Salares Norte mine
The Salares Norte mine received approval from the Chilean General Water Directorate in December 2016 for water rights from underground boreholes in the vicinity. It has access to 114.27l/s of water, which is more than twice the required quantity for the operations.
The project requires 12MW of power and has a 14MW diesel power station being operated by an independent power producer (IPP) at the site. Future plans include a staged approach for utilising renewable energy sources.
The site will include an access road, heavy mining equipment (HME) workshop, a crusher, processing plant, filter plant, a raw water pipeline, and collection pond.
Contractors involved
Fluor was contracted for processing and infrastructure while NCL was contracted for mining works.
SRK was awarded a contract to perform geotechnical works and support the construction of the tailings storage facility. In addition, CMD Consulting conducted the design stage and peer review.