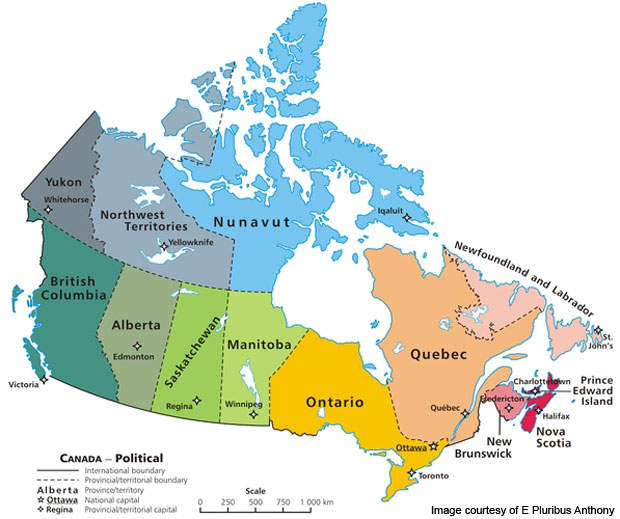 Prosperity mine is located in Canada.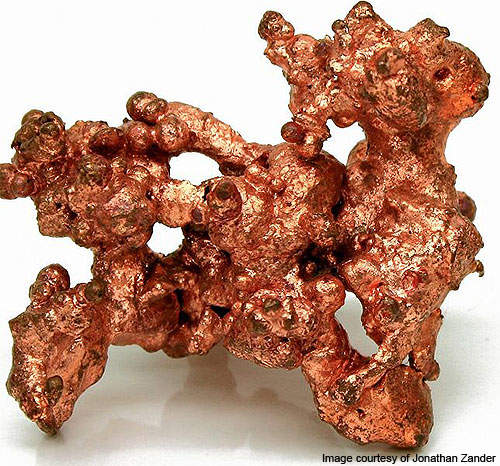 Prosperity mine is a large copper-gold deposit.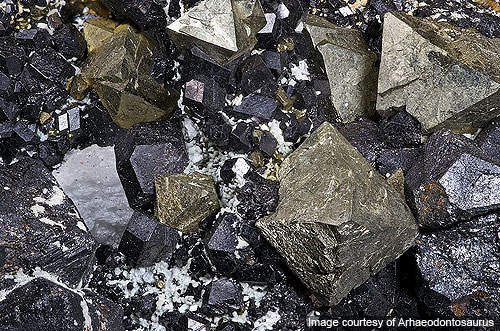 Mineralisation occurs within veins that host magnetite with pyrite.
Prosperity copper-gold deposit is a large undeveloped mine in Canada. Owned by Taseko Mines, the deposit was planned to be developed as an open pit mine that is expected to produce 250,000oz of gold and 115lbs of copper annually over its lifetime of 33 years. The company received a 25-year mining lease on the deposit from British Columbia's provincial government on 15 June 2010. The company has also secured 80% of the required investment.
The mine was planned to be developed at an estimated cost of $800m. Construction was scheduled to begin by the second quarter of 2011. The project had undergone a rigorous environmental assessment review and was granted the Provincial Environmental Assessment Certificate in January 2010. Engineering and site preparation for the project was expected to begin in the second half of 2010 subject to final approvals.
On 2 November 2010, however, the federal and provincial governments of Canada refused to grant approvals for the project development due to concerns over the adverse impact it would have on fish habitats and local Indian groups. The decision will result in 65 job cuts at the mine.
Taseko is in talks with the authorities to proceed with the project and meet the criteria deemed appropriate by the federal government.
Prosperity reserves
The mine hosts 831Mt of proven and probable reserves graded at 0.41g/t gold and 0.23% copper. Proven reserves amount to 481Mt graded at 0.46g/t gold and 0.26% copper while probable reserves total 350Mt at a grade of 0.35g/t and 0.18% copper.
Total resources within the mine are estimated to be 1,010.50Mt graded at 0.41g/t gold and 0.24% copper. It includes 547.1Mt of measured resources at a grade of 0.46g/t gold and 0.27% copper, and 463.4Mt indicated resources graded at 0.34g/t gold and 0.21% copper.
"The mine will be developed at an estimated cost of $800m."
Geology
The deposit is hosted within an embayment found in the northern contact of a late Cretaceous aged north-west trending elongated fine grained porphyritic quartz diorite stock.
The embayment is characterised by hornfelsed sedimentary, volcanic and pyroclastic country rocks that are intruded by a sequence of post-diorite dykes and small stocks.
The country rocks are a combination of assemblages including porphyritic volcanic and volcaniclastic rocks, greywackes and shales that plunge at 20 degrees. The identically textured porphyries are segmented into pre-ore plagioclase porphyry, quartz-plagioclase porphyry and post-ore mafic plagioclase porphyry. The porphyry are distinguished by the quartz percentage and basis of alteration. Post-ore dykes trend north-east and dip slightly north-west.
A large part of the deposit area is covered with either Miocene lavas, Pleistocene or alluvial deposits concentrated lately. The deposit remains exposed at windows that have been opened in the Miocene lavas due to erosion.
Within the contact of the porphyritic quartz diorite stock, a plication hosts the Prosperity porphyry system. The area is dominated by volcanic, sedimentary and porphyritic intrusive rocks. Intrusion related contact metamorphism has led to the pervasive conversion of country rocks into biotite hornfels. Distribution of biotite is complex due to an overlying layer of hydrothermal biotite alteration and overprinting of propylitic alteration assemblages.
"Mineralisation at Prosperity is found to occur within veins and fractures."
At least two periods of pervasive biotite alteration have occurred to the volcanic rocks. The first period was caused due to the intrusion of the large porphyritic quartz diorite stock.
The second alteration occurred due to intrusion of the younger plagioclase porphyry and quartz-plagioclase porphyry entities.
The younger alteration, characterised by sericite, quartz and carbonate, with lesser clay, hydromica, minor gypsum and actinolite formation, has resulted in the formation of a propy-argillic alteration zone.
Mineralisation
Mineralisation at Prosperity is found to occur within veins and fractures. The veins host magnetite with quartz, hematite, some pyrite and chalcopyrite, and minor chlorite. Carbonate was added to the assemblage gradually. The best zones of mineralisation are found in areas of biotite alteration found adjacent to and within young quartz plagioclase porphyry bodies.
Sulphides along with quartz, biotite, chlorite and sericite were deposited during the main phase of mineralisation. During the same time biotite and propy-argillic alteration related with the porphyry system were also concentrated. During late phase veining quartz, quartz with sulphides, carbonate and hematite, and gypsum with chlorite or pyrite were formed. The collapse of the hydrothermal system was marked by the deposition of gypsum with less amounts of anhydrite.
Mining and processing
The feasibility study proposes a 70,000tpd mine and concentrator facility. The facility is expected to have average capacity of producing 108m pounds of copper and 247,000ozs of gold. Ore will be mined using conventional open-pit methods.