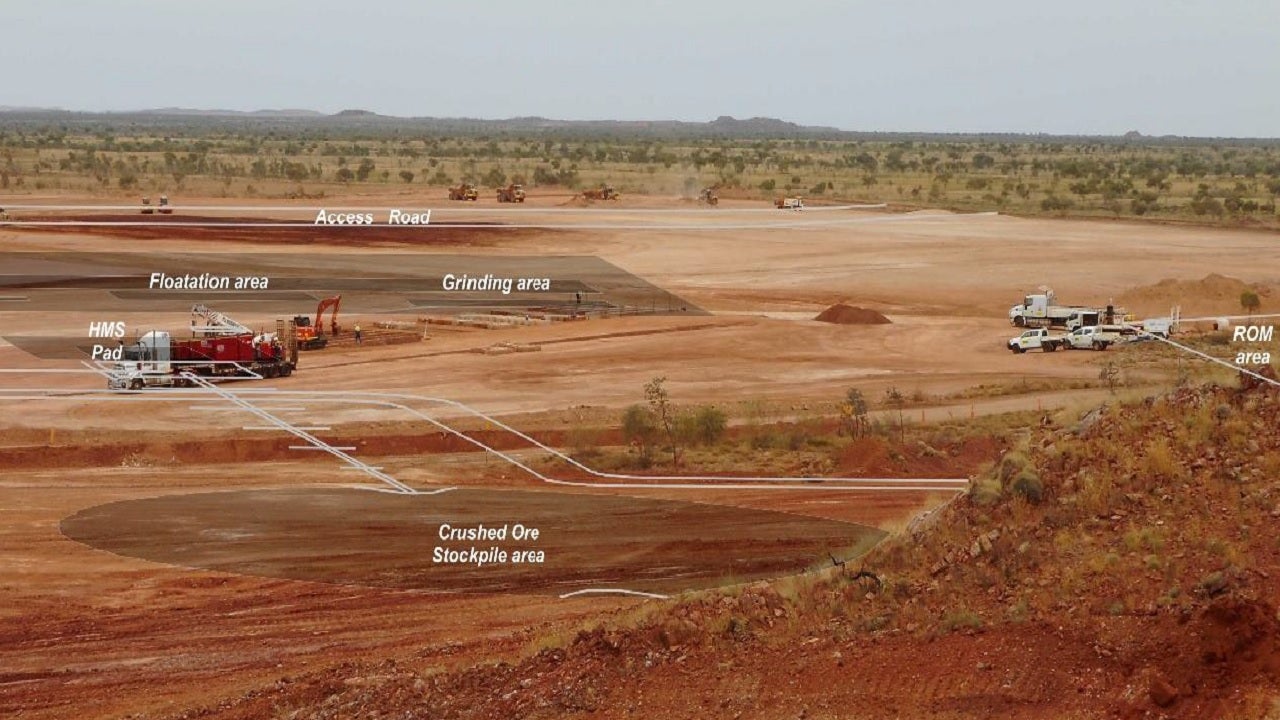 Pilbara Minerals' wholly owned Pilgangoora lithium-tantalum project is located approximately 120km south of Port Hedland, Western Australia. Image courtesy of Pilbara Minerals.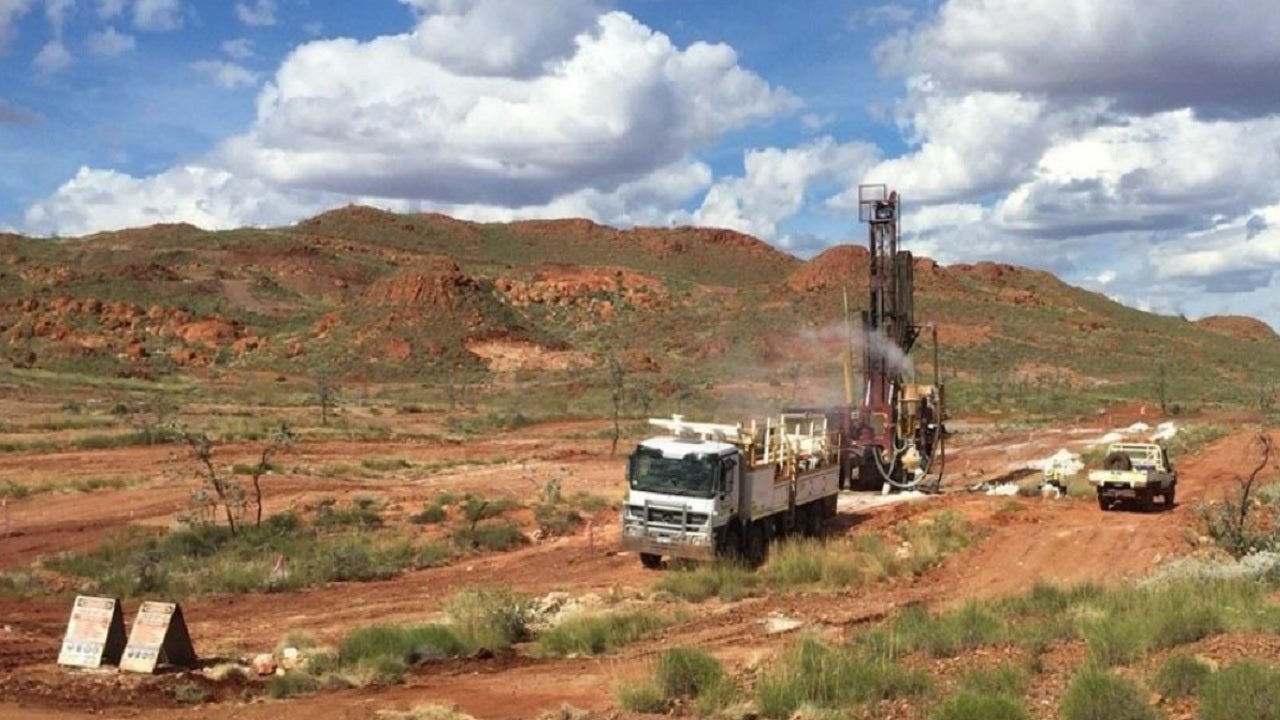 The pegmatites at the Pilgangoora lithium-tantalum project contain albite, muscovite and spodumene. Image courtesy of Pilbara Minerals.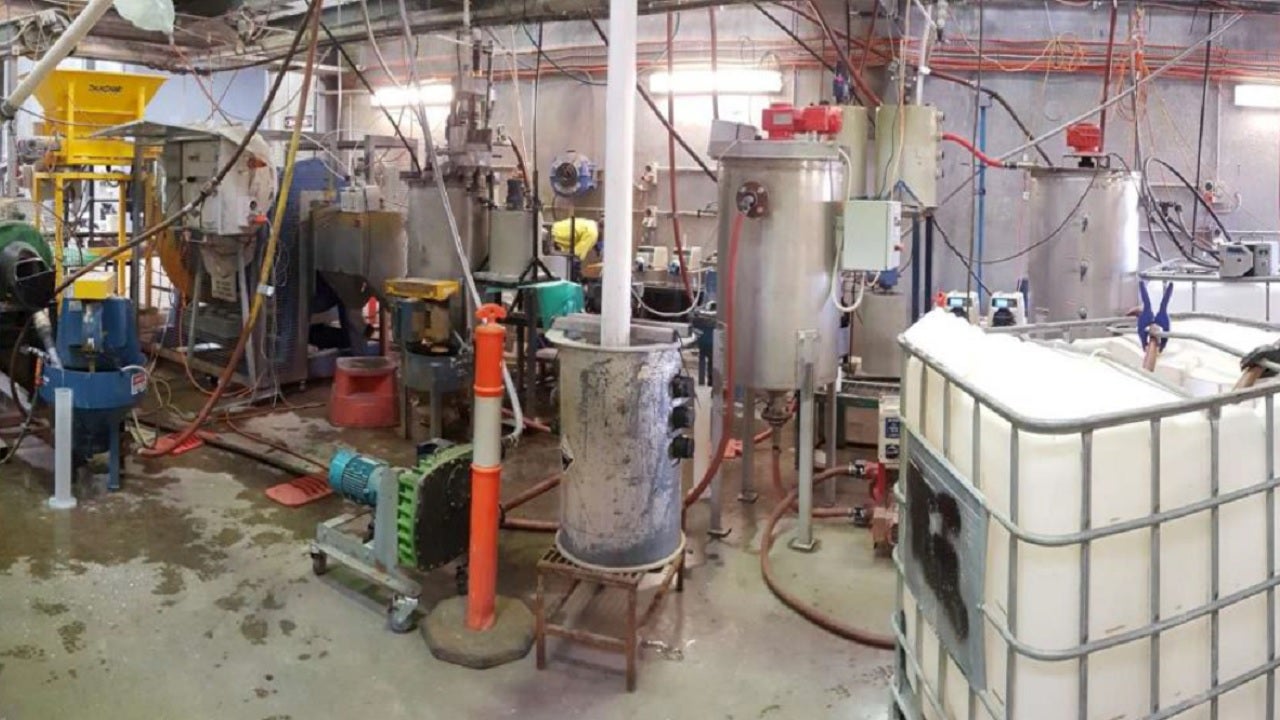 The project aims to recover 274,000lb of tantalite a year. Image courtesy of Pilbara Minerals.
Pilbara Minerals' wholly owned Pilgangoora lithium-tantalum project is located approximately 120km south of Port Hedland, Pilbara, Western Australia, and roughly 55km from its flagship Tabba Tabba Tantallum Project.
Stage one development of the mine was completed in July 2018 and the first shipment of spodumene concentrate was made in October 2018.
Pilbara Minerals is currently working on the stage two development of the project to increase the current two million tonnes per annum (Mtpa) mining and processing operation to a 5Mtpa operation.
The definitive feasibility study (DFS) for the expansion project was released in August 2018.
Development stages of the Pilgangoora lithium-tantalum project
Set to be one of the world's biggest lithium mines, Pilgangoora is being developed in two stages. The first stage was commissioned in August 2018.
Initial works of stage two were commenced in September 2017 and the technical studies are currently underway with completion scheduled for the second half of 2020. The expansion will increase spodumene concentrate production (SC6.0 equivalent) to more than 800,000tpa, or approximately 100,000t of lithium carbonate-equivalent (LCE) capacity.
Pilgangoora lithium-tantalum project geology and mineralisation
Covering an area of approximately 31km², the project hosts three mining licences, namely M45/78, M45/333 and M45/511, as well as two exploration licences, EL45/2232 and EL45/2241.
It is located within the Archean North Pilbara Craton, hosting the East Strelley Greenstone Belt, which is composed of a series of steeply dipping mafic metavolcanic rocks and amphibolites.
The pegmatites extend more than 7km and the mineralisation occurs in a number of north-south trending pegmatites, with strike lengths reaching approximately 1,250m. The pegmatites comprise albite, quartz, muscovite and spessartine garnet, with the mineralised zones hosting lepidolite, spodumene, tantalite and cassiterite, and small amounts of microlite, tapiolite, and beryl.
Reserves
As of June 2019, the Pilgangoora Project was estimated to contain proven and probable reserves of 106Mt grading 1.25% Li2O, 120ppm Ta2O5 and 1.18% Fe2O3.
Mining and processing at the Pilgangoora lithium-tantalum project site
Conventional open-pit mining, using truck and hydraulic excavator operations, along with drill and blast, is applied at Pilgangoora.
The concentrator plant has an ore processing capacity of 2Mtpa, which will be expanded to 5Mtpa through stage two expansion of the mine. It is designed to produce chemical-grade spodumene, technical-grade spodumene, and tantalite concentrate.
The concentrator primarily integrates a two-stage crushing circuit, a feed preparation facility, a dense media preparation circuit, a gravity preparation circuit, a grinding circuit, and a flotation circuit incorporating a wet magnetic separation facility to reduce the quantity of iron in the technical-grade spodumene product.
The obtained spodumene is transported to the Wedgefield bulk storage facility in Port Hedland for shipping.
The tantalum concentrates are to be packed into 200kg drums and transported in shipping containers to the port.
Financing for the Pilgangoora Lithium-Tantalum Project
Pilbara Minerals raised A$130m ($100m) in funding through a senior secured bond issue, an A$80m ($62.4m) share placement, and a A$15m ($11.7m) share purchase plan for the Pilgangoora project.
The Clean Energy Finance Corporation, a corporate entity of the Australian Government, subscribed to the bonds.
The A$80m share placement included approximately A$53m in commitments from qualified institutional and sophisticated investors in Australia and overseas, and a A$27m equity commitment from the company's off-take partner Jiangxi Ganfeng Lithium.
Infrastructure for the Western Australian lithium-tantalum mine
The project benefits from its close proximity to existing major roads, an airstrip, and the Port of Hedland. A reverse-osmosis water treatment plant has been installed to provide potable water, while the electricity requirements are met by a diesel-powered generator.
The mining infrastructure includes a maintenance workshop, offices, crib rooms and amenities, fuel farm, water dams and dewatering systems. Other major infrastructure for the project includes a tailings management facility, mine waste stockpiles, an airstrip, and accommodation facilities.
A 300-member accommodation camp has also been built to house the workers.
Offtake MoUs for Pilbara Minerals' lithium-tantalum project
Pilbara Minerals signed off-take memorandums of understanding (MoUs) with eight different chemical and technical-grade customers located in China, Korea, Japan, North America, and Europe by March 2016.
In July 2016, the company signed a binding off-take agreement with General Lithium, a company based in China, for the supply of 140,000tpa of 6% chemical-grade spodumene concentrate from Q1 2018. The agreement is initially for six-years and includes an option to extend by a further four years.
The company also entered a long-term binding off-take agreement with Chinese lithium producer Jiangxi Ganfeng Lithium and its subsidiary Ganfeng Lithium, in May 2017, for the off-take of approximately 160,000tpa of chemical-grade spodumene.
Jiangxi agreed to initially purchase spodumene for ten years, with two five-year options to extend by up to a further ten years. It also agreed to take delivery of 25% of the expanded concentrate production capacity from stage two of the project.
Pilbara Minerals also signed two more off-take agreements with China's Great Wall Motor Company and POSCO, for up to 150ktpa and 240ktpa of spodumene respectively from the 5Mtpa expansion project.
Pilbara Minerals, through its strategic partner Contemporary Amperex Technology (CATL), entered a five-year offtake agreement with Yibin Tianyi Lithium Industry (Yibin Tianyi) to supply 75,000tpa of spodumene concentrate in March 2020.
Key players involved
Major consultants involved in preparing the DFS include Como Engineers for the processing plant infrastructure, non-processing plant infrastructure and the metallurgical studies, Trepanier for the geological and the resource estimate studies, MiningPlus for the mine design studies, ATC Williams for the tailings management facility and geotechnical studies, and Groundwater Resource Management for the hydrogeology and hydrology studies.
The metallurgical test works for the PFS were conducted at Dorfner Anzaplan's facility in Germany, Nagro Mineral's facility in Perth, and ALS' laboratories in Perth and Adelaide.
Through its subsidiary MACA Mining, MACA was awarded the open-pit mining services contract. The contract is initially for a two-year term, followed by three one-year options.
Contract Power Group was awarded a seven-year contract to construct and operate the site power station.
In June 2017, NRW was awarded the site-wide bulk civil earthworks package, while a joint venture comprising Action Industrial Catering and Njamal Services was contracted to provide camp management and catering services.
Njamal Services and Pilbara Resource Group were engaged for stage two works through their unincorporated joint venture NPJV.
The engineering, procurement and construction (EPC) contract for the second phase of the 2Mtpa concentrator was awarded to RCR Tomlinson, in collaboration with Minnovo and Primero.