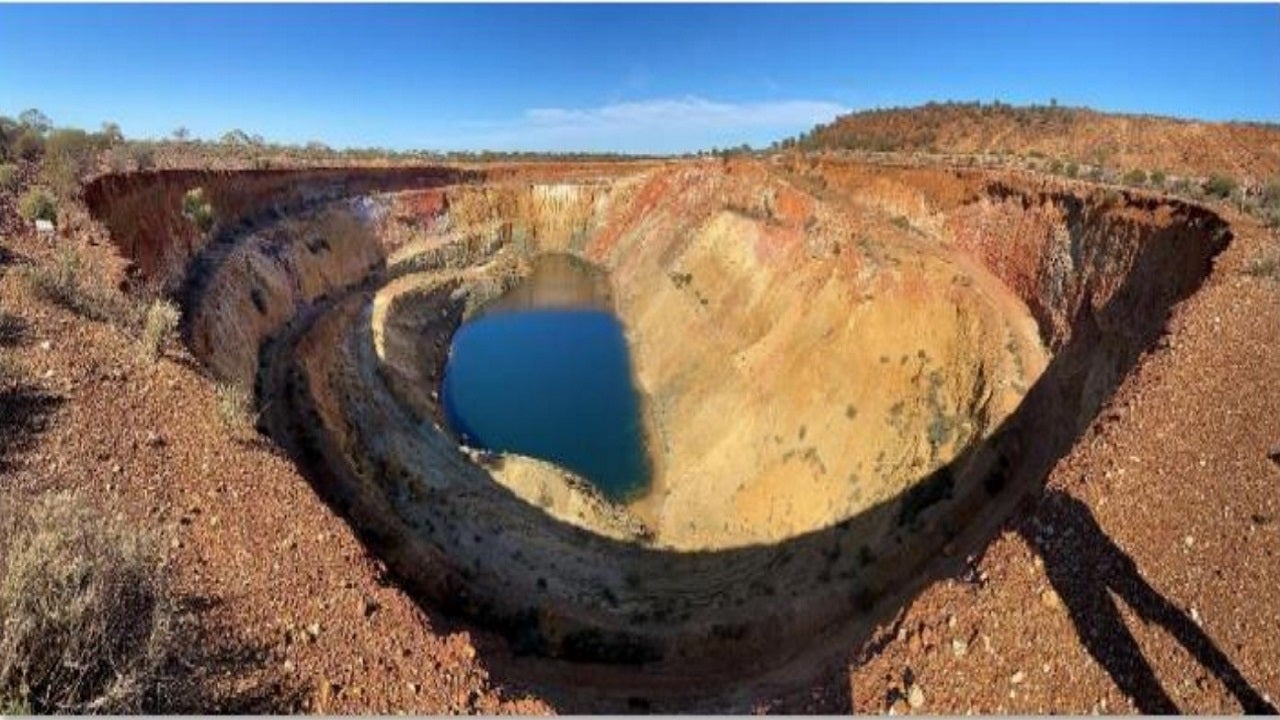 Penny gold project is located in Western Australia. Image courtesy of Ramelius Resources.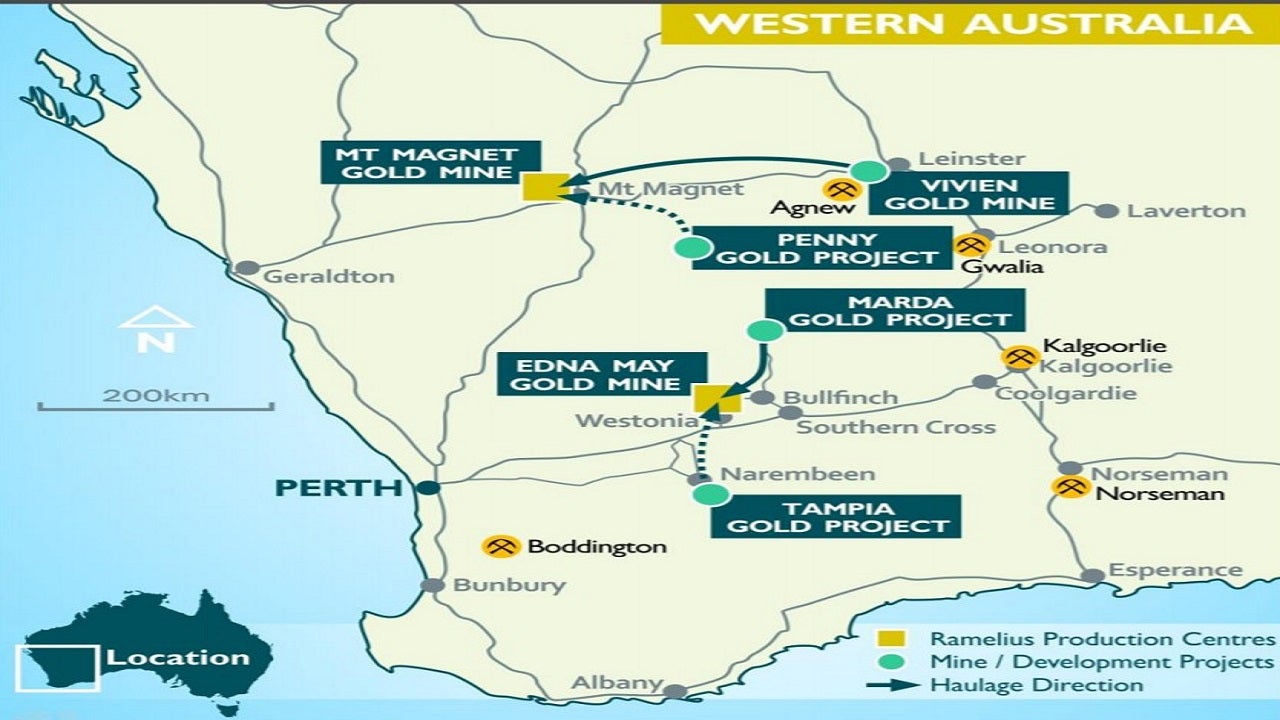 The gold mine is 100% owned by Ramelius Resources. Image courtesy of Ramelius Resources.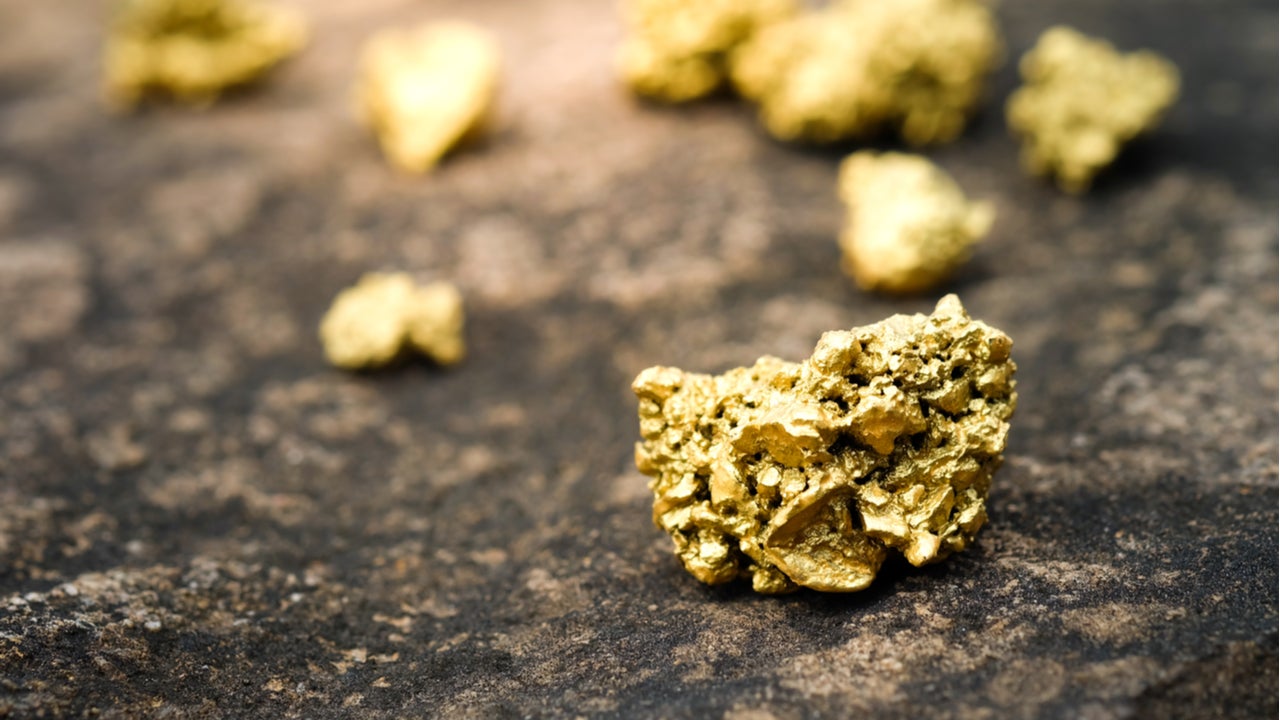 The ore extracted from Penny will be processed at the Mt Magnet processing plant. Image courtesy of Phawat/Shutterstock.
The Penny gold project is an underground gold mine being developed in Western Australia.
Australian firm Ramelius Resources came to own the project through the acquisition of Spectrum Metals in May 2020.
The project is located approximately 20km south of Youanmi, approximately 170km from the Mt Magnet mine.
Mining at the Penny gold project is expected to be commenced in June 2021, with first production anticipated in late-2022.
Penny gold project geology and mineralisation
The stratigraphy of the Penny deposit is hosted by a series of steeply-dipping mafic and ultramafic rocks with minor felsic intrusives. The gold mineralisation is related to east-dipping, quartz-sulphide veins that are visibly distinct and show sharp boundaries to the mineralisation.
The silver grade is comparatively higher than conventional Archaean lode gold deposits. The Penny west and north lodes are represented by 94 reverse circulation (RC) and 22 diamond drill holes.
Positive shallow oxide and bedrock gold mineralisation has been found through in-fill drilling at the Magenta lode, which is located 1.8km from Penny north.
Penny gold project reserves
The probable reserves at Penny north and Magenta lodes are estimated to be 500,000t graded at 14g/t of gold (Au), containing 230,000 ounces (oz) of gold as of November 2020. The maiden resources of the Penny west project stand at 799,000t graded at 13.8g/t of gold containing 355,500oz, including 569,000t at 16.8g/t for 306,800oz from Penny north, as of October 2019.
The total indicated and inferred resources are estimated to be 6.2 million tonnes (Mt), graded at 15g/t and containing 0.3 million ounces (Moz) of gold.
Mining at Penny gold project
Diamond and RC drilling are ongoing at Penny north. Initial mining activities at the Western Australian project will include the excavation of a 736,000bcm cutback on the existing Penny West pit for the development of a portal in fresh rock. The Penny north underground mine will be reached from the Penny west pit and mined to a depth of 315m below surface.
Backfilling of voids will be required to enable 100% extraction. The proposed will have cemented rock fill (CRF), which will use development waste material with a particle size distribution that provides the fill with the needed strength without additional crushing or screening. The development waste rock is planned to be sent directly to 'backfill' stockpiles to control haulage of waste rock to the surface and back. Every second production level will be completely backfilled, while the intermediate levels will remain open with small island pillars left in-situ to support the hanging wall.
The schedule for underground mining depends upon a single jumbo developing at a monthly rate of 260m and a stoping rate of 11,000t of stope ore.
Processing at Penny gold project
Ore from the Penny deposit is slightly softer and will be processed through the processing plant at Mt Magnet, as part of an overall feed blend.
The plant's gravity circuit has a capacity greater than the estimated gravity gold recovery in the Penny feed blend, with the overall gold production less than peak gold production.
The Mt Magnet processing plant is a typical carbon-in-leach (CIL)/carbon in pulp (CIP) gold plant. It includes single-stage crushing, secondary closed-circuit ball milling, and primary semi-autogenous grinding (SAG) milling in closed-circuit with a pebble crusher. A centrifugal type of gravity gold recovery circuit is also available to accommodate a portion of the secondary milling product hydrocyclone underflow.
Cyanide leaching on the classified mill product is performed through two agitated leach tanks, two agitated adsorption tanks, and three air agitated adsorption tanks. The recovered gold is eluted from the loaded activated carbon, followed by electrowinning, calcination and smelting to form gold dorés.