The Nkamouna cobalt-nickel-manganese project will be developed in Haut Nyong Division, East Province, Cameroon. Image: Public domain.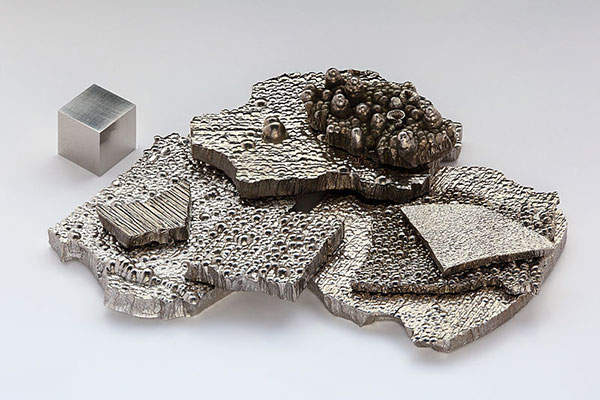 Nkamouna is anticipated to produce 13.5Mlbs of cobalt , 7.25Mlbs of nickel and 138Mlbs of manganese carbonate a year. Image: Public domain.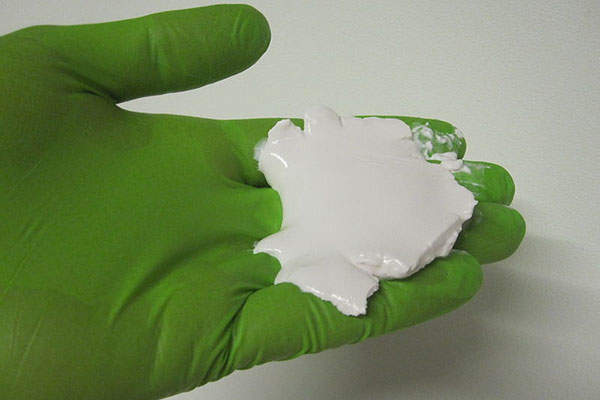 Ore will be treated in a physical upgrade plant and leach and recovery circuits to produce solid manganese carbonate product. Image courtesy of Wikichemistry.
The Nkamouna cobalt-nickel-manganese project in the Haut Nyong Division in the East Province of Cameroon, Africa, includes the development of Nkamouna and Mada open-cut mines, processing plants and all associated infrastructure.
The mining permit decree for the project was issued in April 2003 after a feasibility study was completed in April 2011.
Nkamouna mine is estimated to have a life of 23 years. It is anticipated to produce an average of 13.5 million pounds (Mlb) of cobalt, 7.25Mlb of nickel and 138Mlb of manganese carbonate a year during the first 11 years of production.
Project developer Geovic Cameroon has entered a definitive agreement for the sale of the mixed cobalt-nickel-sulphide product (MSP) being produced, with Jiangxi Rare Metals Tungsten Holdings Group (JXTC) of China.
Nkamouna project geology and reserves
The cobalt-nickel-manganese project is located approximately 400km from Cameroon's capital city Yaoundé. The Nkamouna and Mada deposits are believed to have formed by tropical weathering of serpentinite rocks. The deposits are found in large areas of mineralised laterite positioned on low-relief mesas or plateaus underlain by ultramafic rocks.
The lateritic weathering profile averages about 20m-thick, while the mineralised laterite forms lenses that are generally more than 10m thick. The lenses are located parallel to the rolling topography of the plateau.
Nkamouna is estimated to contain proven and probable ore reserves of 68.1 million tonnes (Mt) grading at 0.26% of cobalt, 1.48% of manganese and 0.66% of nickel.
Mining and processing at the cobalt-nickel-manganese mine
Shallow strip mining methods will be employed at Nkamouna. The mine plan includes physical upgrading of the two ore types, breccia and ferralite, which will be stockpiled before transporting to the physical upgrade (PUG) plant.
The processing plant will consist of two process circuits, the PUG circuit and the leach and recovery circuit. Ore from the mine will be initially crushed in a primary crushing circuit and slurried in a paddle mixer. The slurry will be screened and taken to the secondary circuit for further size reduction when it will be resent to the paddle mixer.
"Nkamouna is estimated to contain proven and probable ore reserves of 68.1Mt."
The mixed slurry will then be dewatered and hydrosized to separate the coarse and fine material and made into a PUG concentrate. Concentrate will be milled in an open circuit ball mill to produce concentrate slurry with a nominal particle size of 106µm.
Milled concentrate will be leached, purified and precipitated before recovering a leach solution through a counter-current decantation (CCD) circuit. The recovered solution will be purified in a secondary purification circuit by adding soda ash to remove aluminium and iron impurities.
The leach solution will then be sent to the sulphide precipitation circuit via a heat exchanger to produce mixed sulphide slurry, while the mixed cobalt and nickel sulphide product will be precipitated with sodium hydrosulphide and soda ash.
The mixed sulphide slurry will be thickened, filtered and packaged as a wet filter cake into sealed bulk bags. The cobalt and nickel barren solution will be purified and the solution transferred for manganese carbonate precipitation by the addition of soda ash. Solid manganese carbonate products will be recovered by thickening and belt filtration.
Infrastructure facilities at Nkamouna
"Solid manganese carbonate products will be recovered by thickening and belt filtration."
Power supply for the Nkamouna mine project will be provided by high-speed diesel generator sets. Potable and process water will be derived from the Edje River and nearby wells.
Nkamouna mine development contractors
Lycopodium, a company based in Perth, Australia, was contracted to prepare the feasibility study report for the Nkamouna project in December 2009. SRK Consulting, Knight Piésold and GeoCam also contributed to the preparation of the report. SRK Consulting was additionally responsible for preparing the Nkamouna project's technical report.
Standard Chartered Bank and Canaccord / Genuity are the financial advisers for the project.