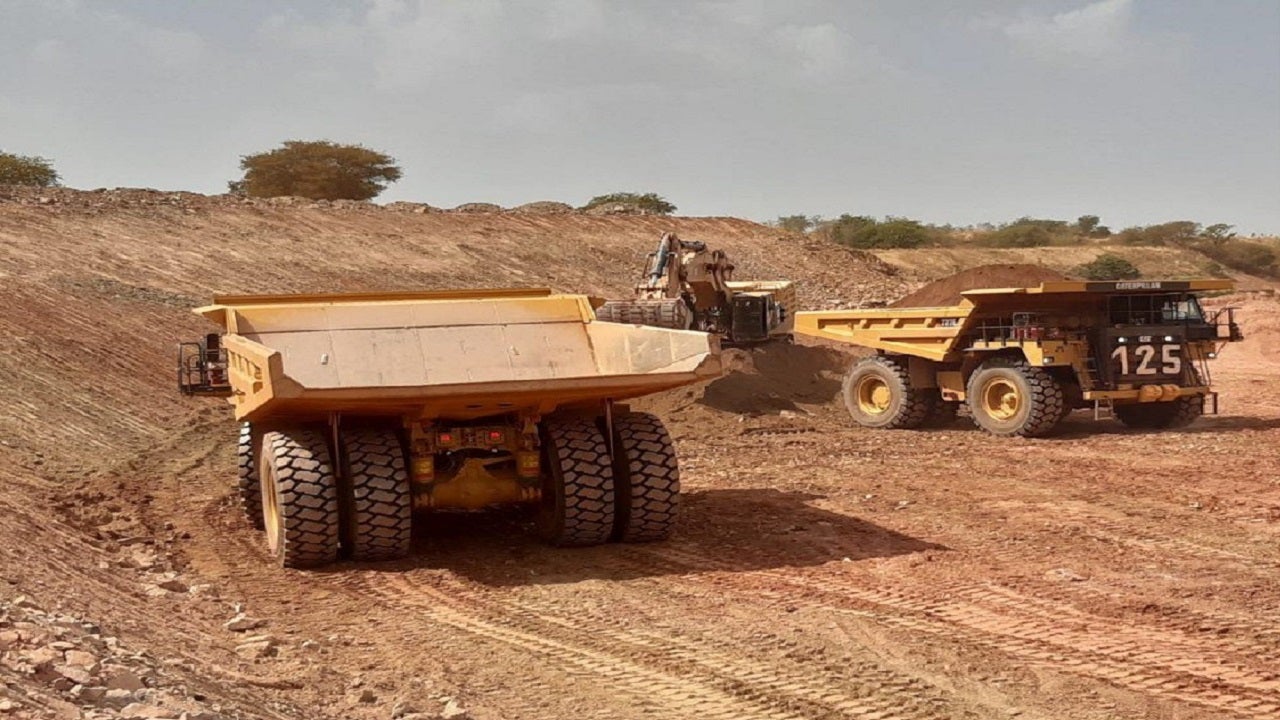 The Morila Gold Mine is located approximately 280km south-east of Bamako in the capital of Mali, West Africa. Image courtesy of Firefinch Limited.
The Morila mine is jointly owned by Firefinch (80%) and the Mali Government (20%). Image courtesy of Firefinch Limited.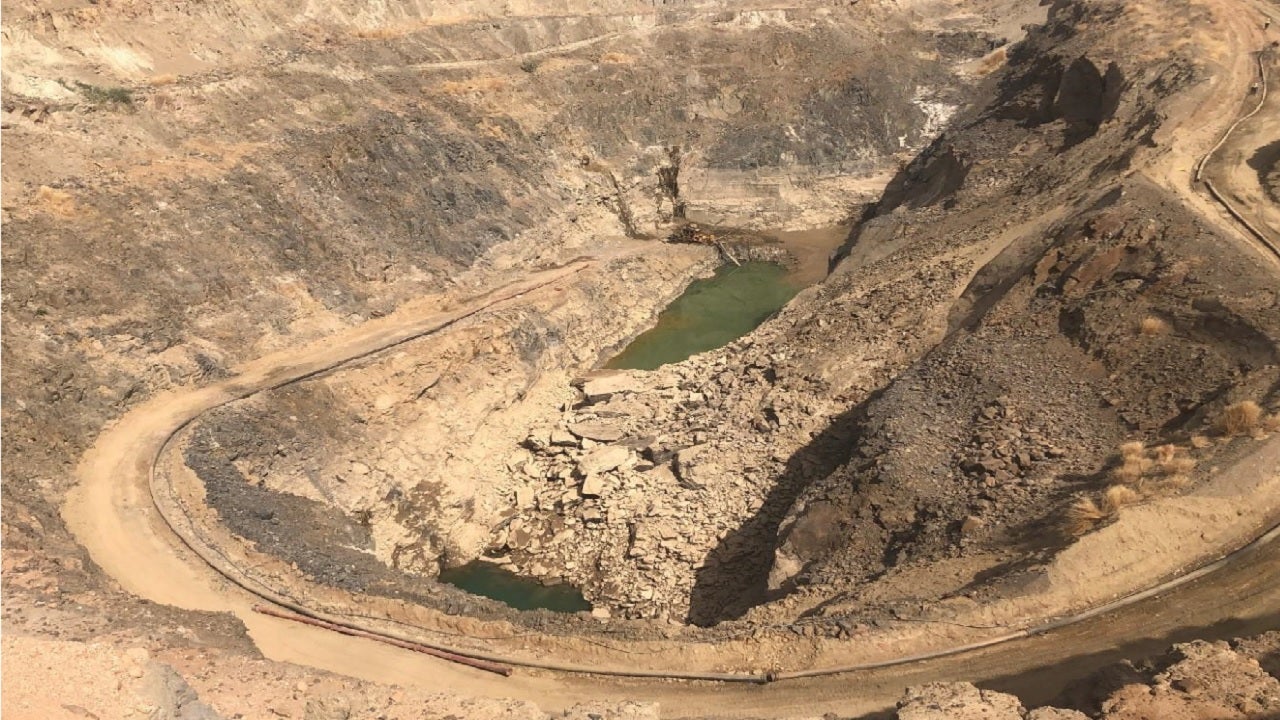 The life of mine is expected to be ten years. Image courtesy of Firefinch Limited.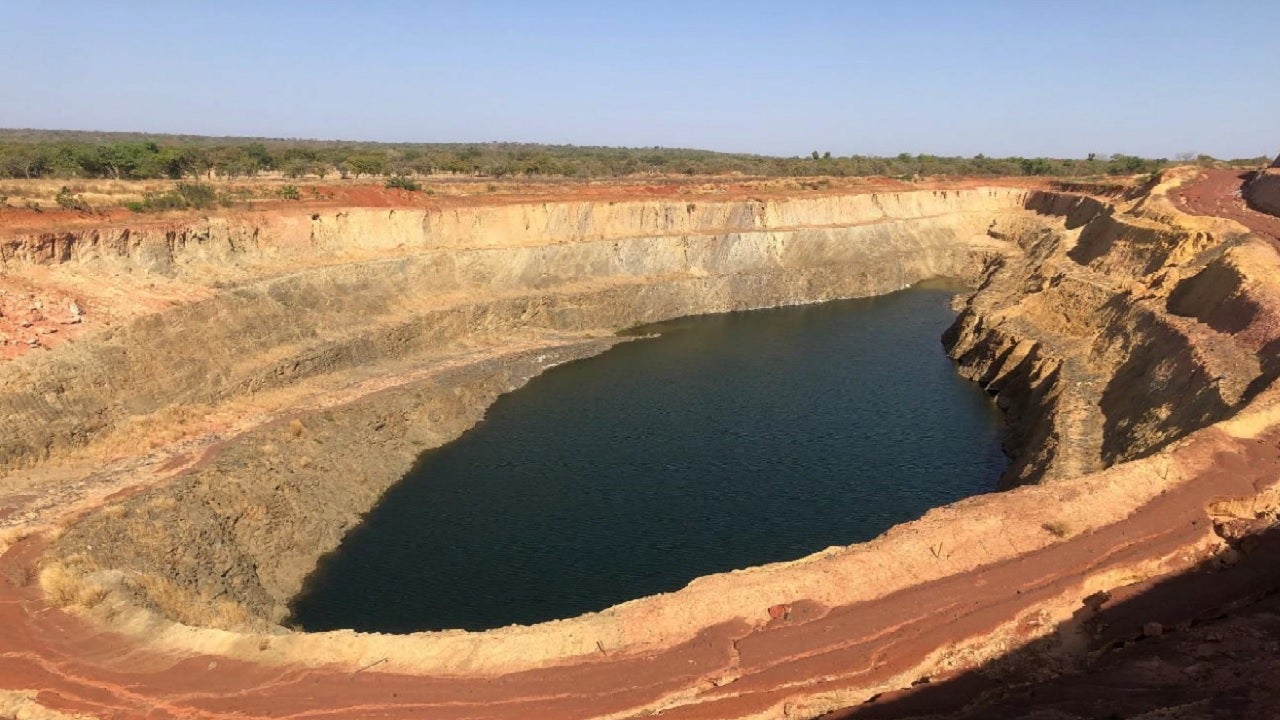 Morila comprises a super pit and three satellite pits (N'Tiola, Viper, and Koting). Image courtesy of Firefinch Limited.
The Morila Gold Mine is an open-pit mining operation located approximately 280km south-east of Bamako, the capital city of Mali. It is jointly owned by Australian lithium company Firefinch (80%) and the Government of Mali (20%) through a joint venture Société des Mines de Morila (Morila).
Firefinch acquired its interest from Barrick Gold and AngloGold Ashanti, who each owned a 40% stake in Morila SA, in November 2020.
Announced in May 2021, the new life of mine plan (LOMP) 2021-2030 estimates the mining and processing of approximately 37.5 million tonnes (Mt) at 1.33g/t gold for 1.45 million recovered ounces of gold until 2030. The average output rate is expected to be 160,000oz of recovered gold.
In 2022, Firefinch will boost production by resuming mining from the main Morila pit to exploit the project's global resource of 1.49 million ounces (Moz). Exploration will be the key focus at Morila, with several high-priority targets located on the adjacent tenure spanning 685km².
Morila gold mine location and geology
The Morila gold mine primarily contains four pits, including Morila Pit 5 and three satellite pits, namely Koting, N'Tiola, and Viper.
Morila Pit 5, where mining commenced in May 2021, is located on the western area of the Morila Super Pit, less than 1km from the Morila processing plant. It is part of the Morila gold deposit, which was formerly regarded as an intrusion-based vein-hosted gold deposit.
The pit is hosted within a series of meta-volcaniclastic and meta-greywacke rocks with a complexly folded series that comprises a sequence of upright to overturned folds dissected by steep brittle faults.
The Koting deposit is located 20km away from the Morila plant while the Viper deposit is approximately 30km northwest of Morila. Viper is accessible through the existing haul road while Koting is 2km away from the existing well-maintained haul road.
The deposits of N'Tiola, Viper, and Koting are hosted within metasedimentary packages with alternating fine, medium, and coarse-grained beds.
Mineralisation and reserves at Morila Pit 5
Gold mineralisation at Morila Pit 5 occurs as free gold and is associated with variably deformed polymineralic veins, commonly with coarse arsenopyrite.
Mineralisation at N'Tiola, Viper, and Koting occurs due to the shearing of these metasediments and is generally steeply dipping parallel to shearing, marked by the presence of flatter structures.
The total mineral reserves at the Morila gold mine were estimated at 23.8Mt grading 1.4g/t of gold as of May 2021.
The measured indicated and inferred mineral resources within the project area are estimated at 1.73Mt, 26.69Mt, and 22.08Mt, respectively.
Mining at Morila gold mine
The Morila mine has been producing gold for the past 21 years. It delivered 62.18Mt of ore to the Morila processing plant, grading at 3.81g/t gold for 7.62Moz of contained gold until December 2020.
The current method of gold production is the hydraulic processing of tailings. As the delivery of open-pit ore to the mill begins in June 2021, gold production will rise from the current rate of 45,000oz a year to an average annual rate of approximately 160,000oz of gold, reaching a peak of 210,000oz a year through 2024 to 2025.
The Morila super pit and the satellite pits can be mined by open-pit methods using a traditional mining fleet.
Processing at Morila gold mine
The production rate of tailings at the mine is 6Mt a year. Open-pit mining will gradually ramp up to approximately three million tonnes per annum (Mtpa), and subsequently to approximately 4Mtpa through process improvements and upgrades.
The N'Tiola, Viper, and Koting satellite pits have an overall strip ratio of 7.3:1. The LOMP estimates a gold recovery rate of 91% based on historical results at N'tiola, and Viper, as well as recent metallurgical test work completed by Firefinch on all three satellite deposits.
Situated 2km away from the run of mine (ROM) pad, Morila Pit 5 will be the first open-pit to be mined.
The shallow, oxide ore is planned to be used to re-commission the crushing and grinding circuits.
Production from the satellite pits is projected to be approximately 84,000oz of gold from 2021 to 2023, with an additional 37,500oz of gold produced at the end of the mine life.
Firefinch is planning to begin ore production from the satellite pits in July 2021, which will continue until the main Morila Super Pit reaches maximum capacity.
Mining at the satellite pits will be suspended until the Morila Super Pit nears the end of its current estimated life of mine, following which the satellite pits will provide material to keep the production pace at 4Mtpa until the end of the current LOMP.
Infrastructure at Morila gold mine
The processing plant of Morila is a conventional carbon in leach (CIL) facility that started operations in 2000. It treated 4.1Mtpa to 4.55Mtpa from 2006 to 2012 when it was equipped with two-stage crushing, SAG milling, and ball milling circuits.
The processing plant has been refurbished, and the crushing circuit and ball mill are being re-commissioned to ensure an ore processing rate of up to 3Mtpa.
Morila is expected to require 20MW of on-site power generation capacity to meet the operational requirements over the mine life.
Water needs of the mine are sourced from the Bagoe River, with about 0.42 megalitres a month being used for processing raw water.
The tailings storage facility (TSF) was re-established to allow for tailings deposition. Tailings were deposited in the Morila main pit during hydraulic mining of the TSF.
Contractors involved
Mali-based mining contractor EGTF mobilised a new 100t class fleet at Morila Pit 5 and completed all preparatory activities related to mining. The company started mining and haulage to the crusher ROM stockpiles in May 2021.
Mauritian mining services company Capital won a new contract to supply drilling rigs for the West Africa gold mine in November 2020.