The Manono Lithium-Tin Project is located in the Democratic Republic of Congo. Image courtesy of Christopher Halloran/Shutterstock.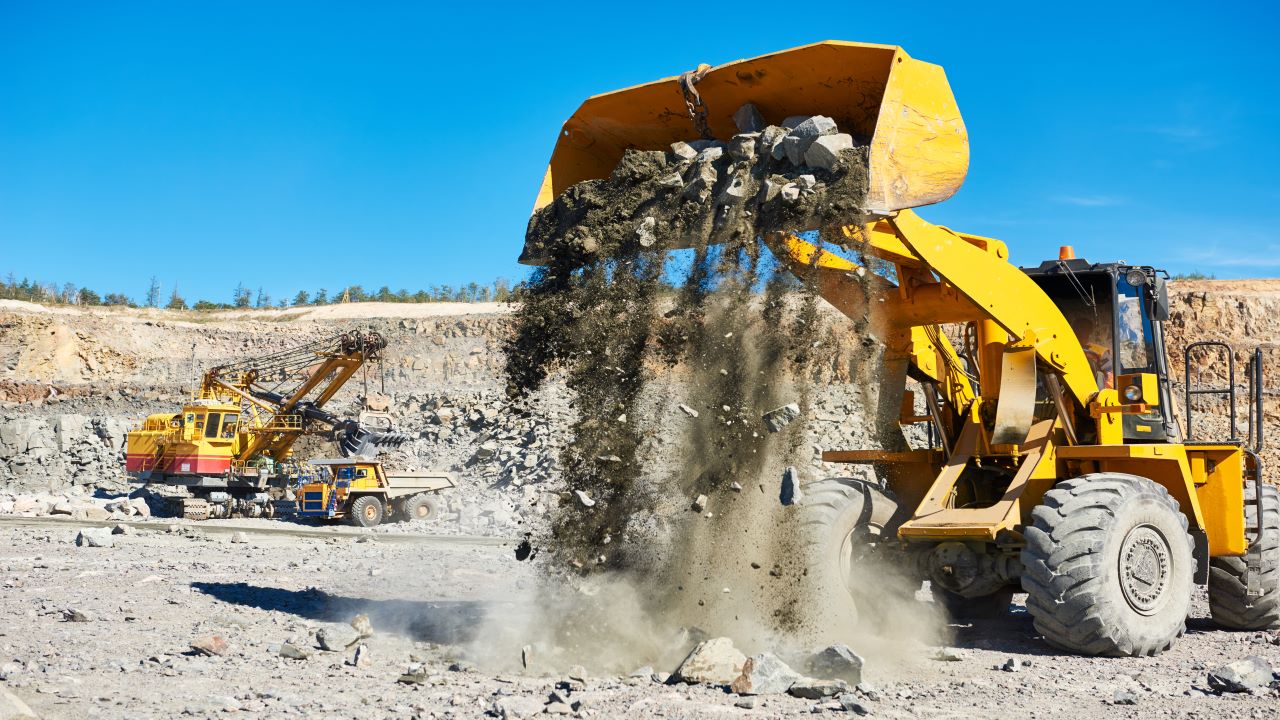 The lithium and tin mining project is expected to start production by the end of 2021. Image courtesy of Dmitry Kalinovsky/Shutterstock.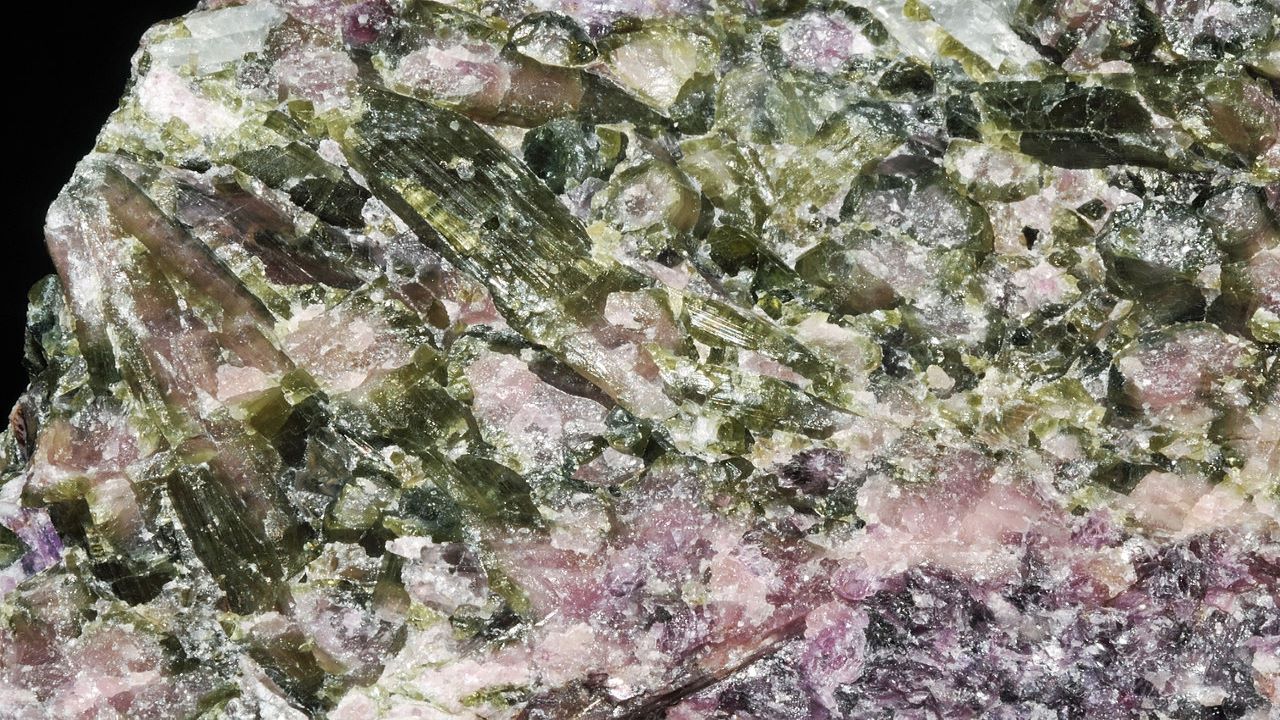 The Manono project is potentially one of largest lithium-rich LCT pegmatite deposits in the world. Image courtesy of Parent Géry.
The Manono Lithium-Tin Project is an open-pit mining development in the Democratic Republic of Congo (DRC) in central Africa. It is estimated to be one of the largest lithium-rich LCT (lithium, caesium, tantalum) pegmatite deposits in the world.
AVZ Minerals currently holds a 65% interest in the property while the remaining stake is held by Dathcom Mining, a joint venture between AVZ Minerals and La Congolaise D'Exploitation Miniere of the DRC Government.
AVZ Minerals reached an agreement to acquire an additional 10% equity in the project for $15.5m in September 2020.
A definitive feasibility study for the DRC mining project was completed in April 2020. The mine development will require a projected capital investment of approximately £391.2m ($545.5m) for a mining life of 20 years. Production is expected to commence by the end of 2021.
Manono Lithium-Tin project location and geology
The lithium and tin project is located approximately 500km north of Lubumbashi in the southern part of DRC. The project area is situated within the mining licence PR13359, which spans approximately 188km².
The project location lies in the intra-cratonic domain of the southwest-northeast striking, mid-Proterozoic Kibaran Belt that extends across 1,000km through Katanga and into south-west Uganda. Archaean rocks of the Tanzanian Craton underlay the belt in the east while the west and southern portions are underlain by Lower Proterozoic metamorphic rocks.
The Kibaran belt is primarily a granite folded, metamorphosed and intruded sedimentary and volcanic sequence. The major deposits are characterised by widespread vein and pegmatite mineralisation comprising tin, lithium, beryllium, tungsten, niobium, and tantalum.
Manono project mineralisation and reserves
The mineralisation at Manono occurs in pegmatites as spodumene mineralisation that extends along strike for more than 13km. The project hosts four major pegmatite deposits, namely Roche Dure, Mpete, Tempete and Carriere de l'Este. Roche Dure has a proven length of up to 2.1km with an average true thickness interpreted to be 200m. Mpete and Tempete are estimated to have a strike length of 1km and 1.5km, respectively. The project's largest pegmatite, the Carriere de l'Este, has a mapped length of approximately 5,500m.
The proven and probable reserves of the Manono project are estimated at 93 million tonnes (Mt) grading 1.58% Lithium oxide (Li2O) and 988g/t of Tin (Sn), as of April 2020.
Mining methods
The Manono project will utilise conventional open-pit mining methods of drill and blast with articulated haul trucks and hydraulic excavators.
The drill and blast method will be used to mine the Roche Dure overburden, while hydraulic excavators will be used to load trucks with oversize material broken by hydraulic rock breakers. A fleet of 60t articulated haul trucks will transport ore and waste rock.
The ore will be graded and separated before being stockpiled on run-of-mine (ROM) ore finger stockpiles. The high-grade ore will be crushed before it is fed to the dense media separation (DMS) circuit while lower-grade ore will be stockpiled.
The mining operation will initially use diesel-powered mining and support equipment until the availability of hydropower and an electric mining plant.
Manono Lithium-Tin project mineral processing
The Manono processing facility will include a spodumene concentrate (SC6) process plant and a lithium sulphate processing plant to further process the secondary DMS floatation feed from the SC6 plant.
The SC6 process plant will be equipped with a primary jaw crusher, secondary cone crusher, and a high pressure grinding rolls (HPGR) tertiary crusher that produces a final crushed ore product of P100 -5.6mm which is fed to the DMS circuit.
The DMS process plant will treat approximately 4.5 million tonnes per annum (Mtpa) of ore to produce up to 700,000tpa of lithium concentrate graded at more than 6% Li2O. It includes a gravity concentration circuit to produce a separate tin concentrate. The lithium sulphate processing plant will include a single train with a production capacity of 45,700tpa of Li2SO4 (lithium sulphate).
The spodumene concentrates from the SC6 plant will be crushed in a roller press to less than 5mm and fed into a preheater system and a rotary kiln to produce fine calcine. The calcine will then be cooled, ground and mixed with concentrated sulphuric acid to be reacted in an electrically heated sulphation kiln prior to leaching.
The leach solution will be filter-pressed and washed to produce a filter cake. The leach liquid from the leaching process will be heated and purified before it is mixed with sodium hydroxide and sodium carbonate solution to produce a precipitate slurry. The slurry will be filter-pressed and washed to produce a purified liquor.
The purified liquid is evaporated and concentrated in a mechanical vapour recompressor (MVR) evaporation and crystallisation system. The crystallised products will be sent to centrifuges and dried by evaporation before being transported to the magnetic separator to remove magnetic impurities to produce the final lithium product.
Off-take agreements
AVZ Minerals signed a long-term off-take agreement with GFL International, a subsidiary of Ganfeng Lithium in December 2020. The agreement allows GFL to purchase up to 160,000tpa of spodumene concentrate for an initial five-year term, with an option to extend for a further five years.
A long-term off-take deal was secured with Shenzhen Chengxin Lithium Group in March 2021 to supply up to 180,000tpa of SC6 for three years.
The company also respectively entered off-take agreements with Shanghai Greatpower Industry and Guangzhou Tinci Materials Technology in 2017 and 2018.
Contractors involved
Engineering company Mincore was awarded a 12-week front-end engineering and design (FEED) study contract in February 2021.
GR Engineering secured a contract to undertake a feasibility study for the design and construction of the processing facility and associated infrastructure in July 2019.
CPC Engineering was engaged to conduct a scoping study for the project in June 2018 while MSA Group was contracted to perform the maiden mineral resource estimate.