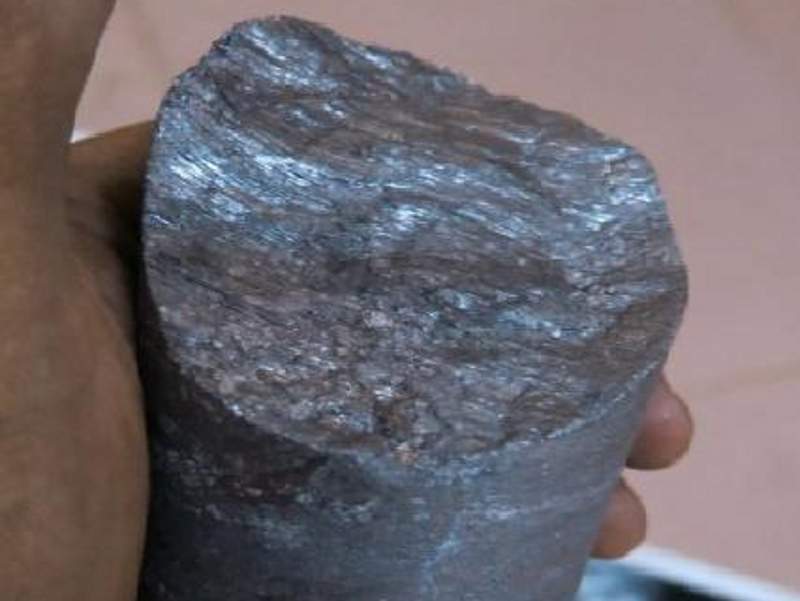 The Lindi Jumbo project contains 5Mt of high-grade graphite reserves. Image courtesy of Walkabout Resources Ltd.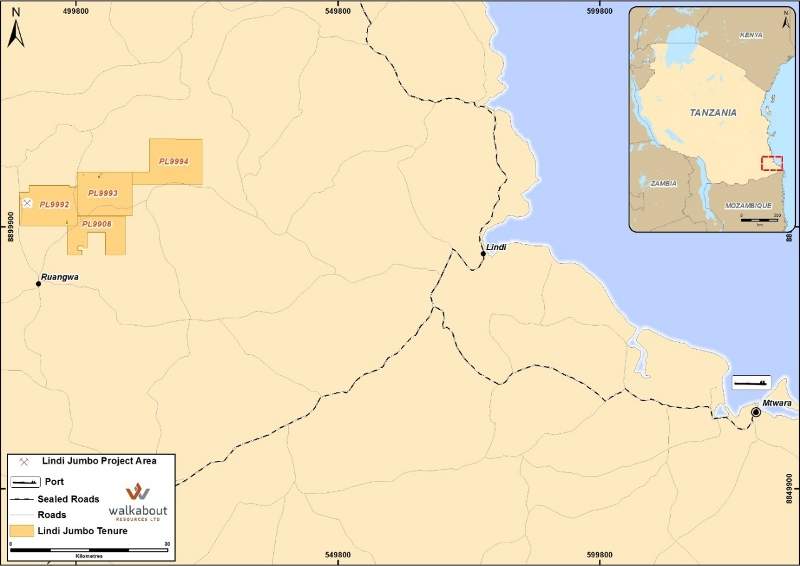 The mine is located in south-east Tanzania, approximately 200km from the Port of Mtwara. Image courtesy of Walkabout Resources Ltd.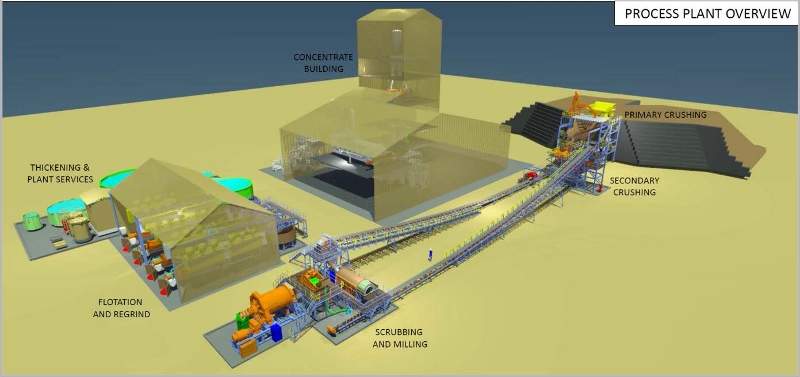 The mine will include a graphite processing plant with a capacity to process 300kt of ore a year. Image courtesy of Walkabout Resources Ltd.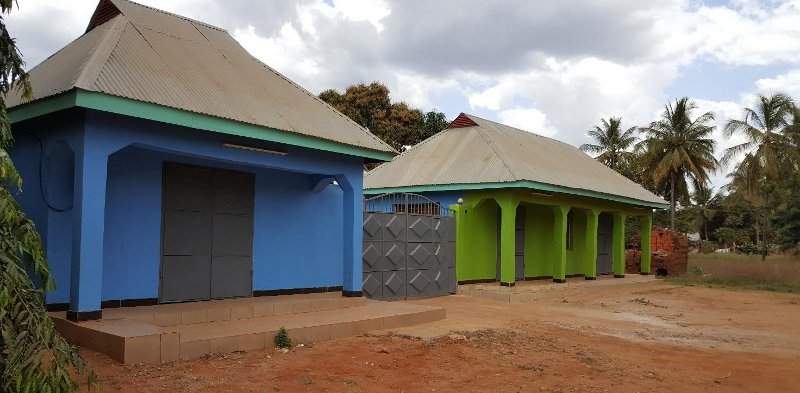 The Lindi Jumbo operating base at Ruangwa. Image courtesy of Walkabout Resources Ltd.
The Lindi Jumbo project is a high-grade graphite mine located in south-east Tanzania. It is owned by African graphite developer, Walkabout Resources, which currently holds a 70% stake in the project, with an option to acquire 100%.
A positive scoping study for the Lindi Jumbo project was announced in January 2017. The definitive feasibility study (DFS), released in February 2017, proposed open-pit mining and a processing plant at the mine. The DFS was further updated in August 2017.
Walkabout submitted the mining licence application to the Ministry of Energy and Minerals of Tanzania in September 2017. The project is anticipated to produce the first concentrate in the first quarter of 2018.
With an estimated mine life of 20 years, the project is expected to have an average production capacity of 260,000 tonnes a year (t/y) of ore at 16% total graphitic content (TGC) for a total of 40,000tpa of graphite in concentrate.
Lindi Jumbo project geology and mineralisation
Lindi Jumbo mine is located in the Paleoproterozoic usagaran belt, whose regional geology contains graphite gneisses and schists, amphibole and biotite gneisses along the flanks of anti- and synforms.
The graphite mineralisation occurs within the graphite gneisses and schists.
Reserves at the Tanzanian graphite mine
The proven and probable ore reserves at Lindi are estimated to be 5Mt grading at 16.13% TGC, as of April 2017. The mine is expected to contain 809,000t of graphite concentrate.
The mine is estimated to contain measured, indicated and inferred mineral resources of 29.6Mt, graded at a TGC of 11%. Contained graphite is estimated to be 3.25Mt.
Measured and indicated resources comprise 40% and are estimated at 6.4Mt graded at a TGC of 12.2% and 5.5Mt graded at a TGC of 11% respectively, containing a total of 1.38Mt of graphite.
The mine contains three very high-grade domains, 7, 8 and 9, of which the super high-grade domains contain 4.7Mt of ore at an average TGC grade of 22.8%, containing 1.07Mt of graphite.
Mining and processing at Lindi Jumbo mine
Conventional open-pit mining methods will be used to develop the mine due to its low strip ratio and the outcropping of ore at the surface. Small-scale mining fleet including a single 50t excavator and 30t articulated dump trucks will be deployed for efficient mining and development of subsequent mining areas of the project.
"The February 2017 definitive feasibility study report was further updated in August 2017."
A graphite processing plant with a capacity to process 300,000t/y of ore with a TGC grade of 16% is planned for the mine. The processing plant is designed with a graphitic carbon recovery rate of approximately 85%.
The proposed plant will include various stages and equipment such as run-of-mine (ROM) bin and feeder, a crushing circuit with a primary jaw crusher and secondary cone crusher, a drum scrubber with trommel screen, and a primary rod mill. It will also include a sequential rougher/scavenger flotation circuit, a regrind cleaner flotation circuit, filtration and concentrate drying unit, and screening and concentrate bagging facilities.
Most of the equipment used for the plant will be purchased from China and its operations will be fully outsourced.
Infrastructure at Walkabout's graphite mine
The Mtwara city in Tanzania is the closest regional centre to the project. The city has a port and airport, which are suitable for export of graphite concentrate. The project site can be accessed from Mtwara through sealed and unsealed roads. Besides the road access, the project currently doesn't have any other infrastructure.
A tailing storage facility (TSF) has been proposed for the plant and is still in the design stage. Covering an area of 17ha, the TSF will comprise an earth starter wall high enough to contain the tailings material. Construction of the TSF will be completed in phases.
Other surface infrastructures to be arranged at the project include dewatering arrangements for open-pit mining, potable water supply facilities, and construction of camp and accommodation facilities, offices and stores. On-site power will be generated using diesel generators, while water supply will be arranged from a bore field located close to the site.
Site roads and stormwater control system will be established with a road diversion around the proposed pit. Surface vehicles will also be made available to support the operation.
Graphite off-take agreement
Walkabout Resources entered a heads of agreement (HOA) with China's Jixi Puxiang New Material for the off-take of 7,500tpa of graphite produced at Lindi Jumbo.
The company also signed an HOA with Qingdao Adtech Technical Consulting and Engineering, a Chinese trading house, for the sale of 10,000tpa of premium concentrate.
A memorandum of understanding (MoU) was also signed for the sale of 12,500tpa to Georg H. Luh, a Germany-based graphite and mica supplier.
Contractors involved
The DFS was managed by Bara International with support from specialist consultants, including Metallurgical Management Services, Enviromine Consult, Prime Resources, Earth Systems Consulting, J & M Fast Engineering, and Nagrom Laboratories.
Walkabout Resources awarded the engineering, procurement, and construction management contract for the construction of the Lindi Jumbo process plant and associated infrastructure to China's Yantai Jinpeng Mining Machinery.