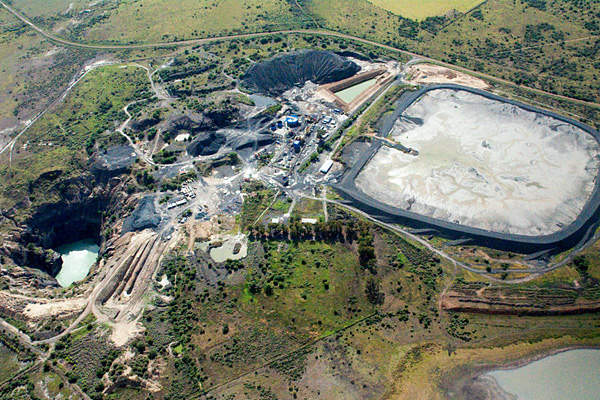 Aerial view of the Lace Diamond Mine (LDM) located in Kroonstad in the state of Free State, South Africa. Credit: DiamondCorp plc.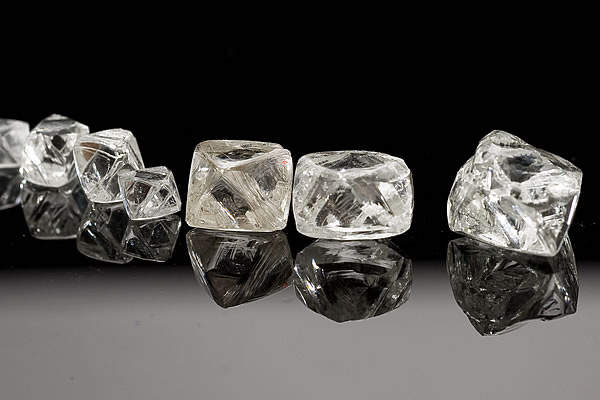 The Lace diamond mine produces diamonds ranging from one carat to 122ct. Credit: DiamondCorp plc.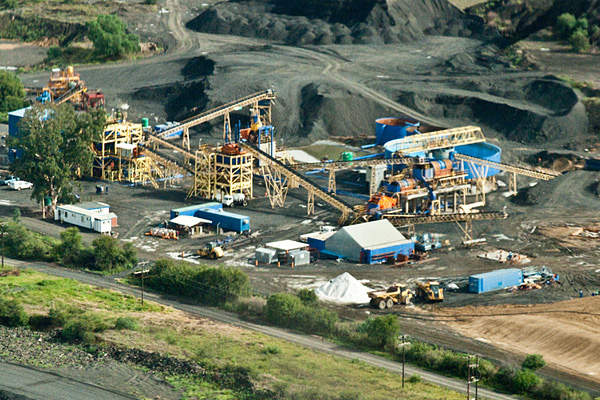 DiamondCorp has built a 220tph kimberlite dump re-treatment and 1.2mt/y diamond separation plant at the Lace mine. Credit: DiamondCorp plc.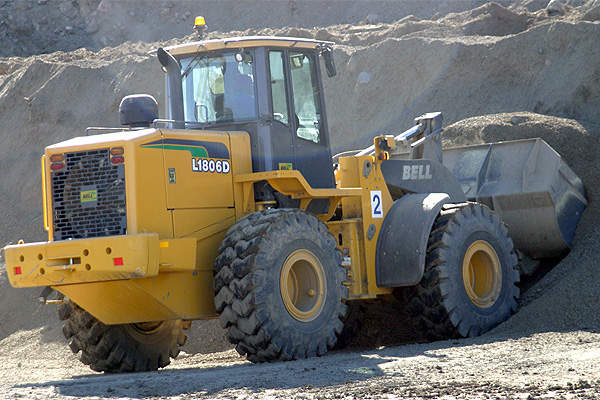 The Lace Diamond Mine consists of two types of kimberlite levels, a volcanoclastic kimberlite (VK) level and coherent kimberlite facies (CK). Credit: DiamondCorp plc.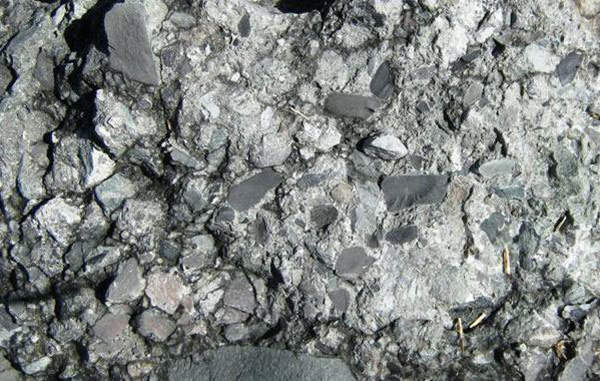 The mine is estimated to have reserves of 35.58mt at an average grade of 40.12cpht. Credit: DiamondCorp plc.
The Lace Diamond Mine (LDM) is located near the town of Kroonstad, Free State, South Africa. The mine lies about 200km south-west of the capital city, Johannesburg.
The mine is operated by DiamondCorp, which also holds 74% of the ownership. The remaining 26% is held by Black Economic Empowerment (BEE) Partners, which include Sphere Investments and Shanduka Resources.
In September 2012, the Industrial Development Corporation (IDC) of South Africa agreed to contribute $33.6m towards the development of the mine. The IDC funding is used for the underground development of the 47-level block cave at the Lace Mine.
The development began in January 2013 with an estimated investment of $50m. The mine is expected to have a life of more than 25 years.
In November 2020, DiamondCorp suspended operations at the Lace Diamond Mine for two weeks due to flooding by heavy rainfall.
History of the South African diamond mine
Lace is a historic mine, with operations spanning back to 1896. Its mineralisation consists of a diamondiferous kimberlite pipe built to a depth of 240m. The first mining operations were started in 1901 and it was operated until 1931. It became obsolete with the Great Depression and the fall of diamond prices in 1930.
Open-pit methods to a depth of 100m were initially used to recover the mineral. The 240m level underground chamber was built subsequently. The mine was developed with a vertical shaft and development drives by 1930.
About 4.5 million tons (Mt) of kimberlite was processed during this period. The mine is reported to have produced about 750,000ct of diamonds at an average grade of 16 carats per hundred tons (cpht). It produced diamonds ranging from one carat to 122ct.
The mine remained closed even after being acquired by De Beers Consolidated Mines in 1940. With the changes in mining policies in South Africa, DiamondCorp acquired LDM in 2006.
The Lace pit and shaft were dewatered for development in 2008. A 220tph kimberlite dump re-treatment plant was supplied by Consulmet. A 1.2Mtpa diamond separation plant was opened at the mine site in 2007. It started sampling the kimberlite tailings and bulk samples from a declining level of 4.5m x 4.5m.
The current mine treatment plant has a capacity of 1.2Mt.
Geology and mineral resources at LDM
The Lace Diamond Mine has two types of kimberlite mineralisation. The upper volcanoclastic kimberlite (VK) level has an average grade of 24cpht while the deeper coherent kimberlite facies (CK) averages about 55cpht grade.
The grades of CK increase with depth. Sampling tests of the kimberlite at 240m depth confirmed the mine's feasibility for development in October 2011.
The mineral resources have been identified along the kimberlite pipe up to depths of 855m.
As of March 2016, the Upper K4 mine block of the project is estimated to hold total probable reserves of 2.21Mt, grading at 0.26cpt, for 586,870ct of diamonds. The total resource estimate of Lace Mine stands at 38.69Mt grading at 0.244cpt for 9.38Mct (million carats).
DiamondCorp also has prospecting rights of two adjoining properties, namely Moregroet and Silverbank.
Mining and processing by DiamondCorp
The mining rights of Lace were granted to DiamondCorp in February 2009. SRK Consulting completed an independent engineering report with estimated resources and development plans in March 2012.
The independent engineering report suggests the development of a block cave at a 470m depth. It will consist of a slot drive, doming and production levels.
A continuous trough block cave is an economical and safer option for mining. It will include a conveyor decline for materials and worker transport running in parallel. The rim tunnel at the production level will have load-haul-dumps (LHD) for loading the trucks.
The mine consists of a 350m level vertical shaft, workshops, offices and accommodation for employees. The mine has an adequate supply of water for processing and electricity supply from the Eskom grid.
Production and costs of the Lace Diamond Mine
DiamondCorp processed 308,047t of tailings to recover 18,534ct of diamonds at an average grade of 5.96cpht by December 2014.
Initial production began in January 2013 at a rate of 30,000ct. Future development of deeper block caves is expected to produce 500,000ct/y.