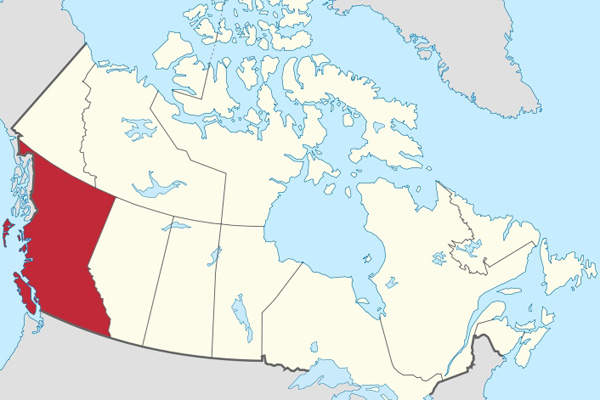 The Kerr-Sulphurets-Mitchell Mine is located approximately 65km north-west of Stewart in British Columbia, Canada. Image: courtesy of Pfly.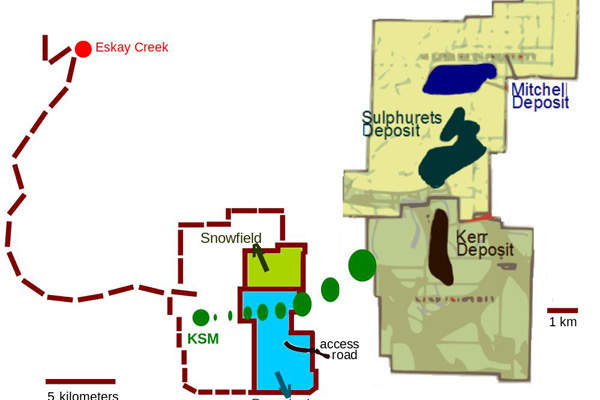 Approximately 130,000t of gold, copper, silver and molybdenum ore a day will be extracted from the KSM mine. Image: courtesy of Grmike.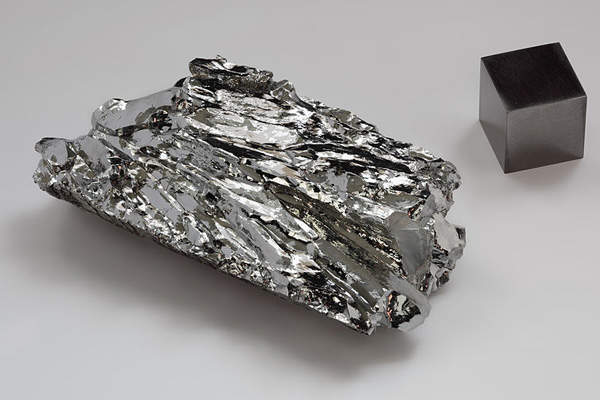 The KSM mine is estimated to contain 213 million pounds of molybdenum. Image: courtesy of Alchemist-hp.
The Kerr-Sulphurets-Mitchell (KSM) mine, owned by Seabridge Gold, is located approximately 65km north-west of Stewart in British Columbia, Canada. It is one of the world's biggest gold / copper projects under development.
The project received environmental assessment certificate (EAC) from provincial authorities in July 2014, early stage construction permit in September 2014, with final federal environmental approval following in December 2014. It is expected to generate 1,800 direct and 4,770 indirect jobs during the five-year construction period, in addition to 1,040 direct jobs during the production phase. The mine life is estimated to be 52 years.
The mine is expected to extract approximately 130,000t of gold, copper, silver and molybdenum ore a day. An annual throughput of 47.5 million tonnes will be processed by the processing mill at the mine site during the first 25 years of operations.
Kerr-Sulphurets-Mitchell project details, geology and reserves
---
---
Located near Kamloops in British Columbia, Canada, the Afton-Ajax copper-gold project is being developed by New Gold and Abacus Mining and Exploration.
---
The KSM mine comprises four separate deposits namely Kerr, Sulphurets, Mitchell and Iron Cap. It will be operated as a combined open-pit and underground mine in which the Kerr and Sulphurets deposits will be open-pits. Iron Cap will be mined underground, while Mitchell will be a combined open-pit and underground operation.
The project is divided into two areas – the Mine Site, and the Processing and Tailing Management Area (PTMA), which are connected by the 23km-long Mitchell-Treaty Twinned Tunnel (MTT) system. The mine site will comprise the pits, ore preparation complex, water treatment plant, housing for workforce, and storage facilities. The PTMA will include the Treaty Ore Preparation Complex and Tailing Management Facility (TMF).
The gold-copper-silver-molybdenum project constitutes multiple deposits containing one of the world's biggest undeveloped gold and copper reserves. The deposits are located within the arc-related Triassic and Jurassic volcanic and sedimentary assemblages of the Stikine Terrain.
Most of the mineralisation at KSM is disseminated and comprises fine-grained hypogene chalcopyrite, bornite, molybdenite and pyrite. Gold and silver at the deposits are closely associated with sulphide minerals.
The mine is estimated to contain proven and probable reserves of 2,164 million tonnes (Mt) of ore grading at 0.55g/t of gold, 0.21% of copper, 2.74g/t of silver and 44.7ppm of Molybdenum. It is estimated to contain 38.2 million ounces (Moz) of gold and 9.9 billion pounds (Blb) of copper, 191Moz of silver and 213 million pounds (Mlb) of molybdenum.
Deep Kerr and Iron Cap Lower deposit at the KSM project
Seabridge Gold discovered a new deposit named Deep Kerr at the KSM project in 2013. The deposit is estimated to contain inferred resources of 782 million tonnes grading 0.54% copper and 0.33g/t gold according to March 2015 estimates.
Another high- grade gold-copper deposit was discovered in September 2014 beneath the Iron Cap deposit. Resource estimates for the new deposit, named Iron Cap Lower Zone, are being estimated currently.
Mining and processing of ore at the KSM mine
"Ore from the deposits will be crushed and grinded in SAG mills."
Conventional drilling and blasting followed by shovelling and trucking will be applied at the open-pit deposits, while the underground deposits will be mined using block cave mining with the help of mobile and fixed equipment, including crushers and conveyors. Waste rocks will be stored in rock storage facilities in the Mitchell and McTagg creek valleys or sent back to the Sulphurets Pit.
Ore from the deposits will be crushed and grinded in semi-autogenous grinding (SAG) mills, with most of the mill feed coming from the Mitchell deposit. Ore will then be conveyed to the main processing facility via the Mitchell-Treaty tunnel.
Material will be crushed using cone crushers in the secondary crushing, followed by tertiary crushing using high-pressure grinding rolls (HPGR). It will further be ground using four conventional ball mills in closed circuit with hydrocyclones to achieve a product size of 80% passing 180µ.
Copper / gold / molybdenum from the grounded material will be concentrated using conventional flotation to produce a concentrate of copper-gold-molybdenum and gold-bearing pyrite for gold leaching. The copper-gold-molybdenum concentrate will be further treated to produce copper-gold and molybdenum concentrates separately. The concentrates will be dewatered and transported to smelters.
Gold-bearing pyrite product comprising the bulk cleaner flotation tailing will be leached with cyanide (CIL) to recover additional gold and silver.
Copper concentrates will be filtered at the plant site and transported to a storage and concentrate loading facility site near Stewart for shipping to overseas smelters.
Construction and infrastructure facilities at KSM mine
"Major works at the mine will include construction of twin 23km tunnels."
Major works at the mine will include construction of twin 23km tunnels, access roads, flotation processing facility, and other on-site infrastructure.
The KSM mine site and the PTMA are currently accessible only by helicopter. Two new access roads, known as the Coulter Creek and the Treaty Creek, will be constructed to transport equipment, materials, personnel and supplies.
The Coulter Creek access road passing through the site will connect the mine with Highway 37 (Stewart-Cassiar Highway) via Eskay Creek Mine Access Road. The PTMA will be connected to Highway 37 via the Treaty Creek access road.
Most of the electricity required by the KSM project will be provided by the under-construction Northwest Transmission Line. Electricity will be transmitted through a 28.5km spur line, along the Treaty Creek corridor, to the processing plant. Three small local hydroelectric power projects are also proposed to be built as part of the project.
Key players involved with the Kerr-Sulphurets-Mitchell mine development
Tetra Tech, in association with other consulting firms, prepared the updated Preliminary Feasibility Study (PFS) for the project.
Wardrop Engineering prepared the National Instrument 43-101 (NI 43-101)-compliant technical report on the Kerr-Sulphurets-Mitchell Mine.