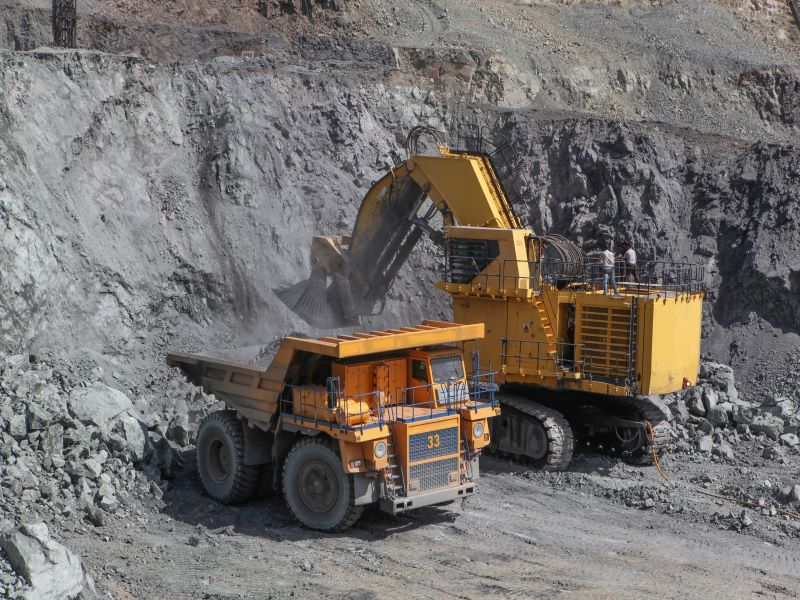 The Joyce Lake DSO iron ore project will be an open-pit mining operation. Credit: M.Khebra/Shutterstock.com.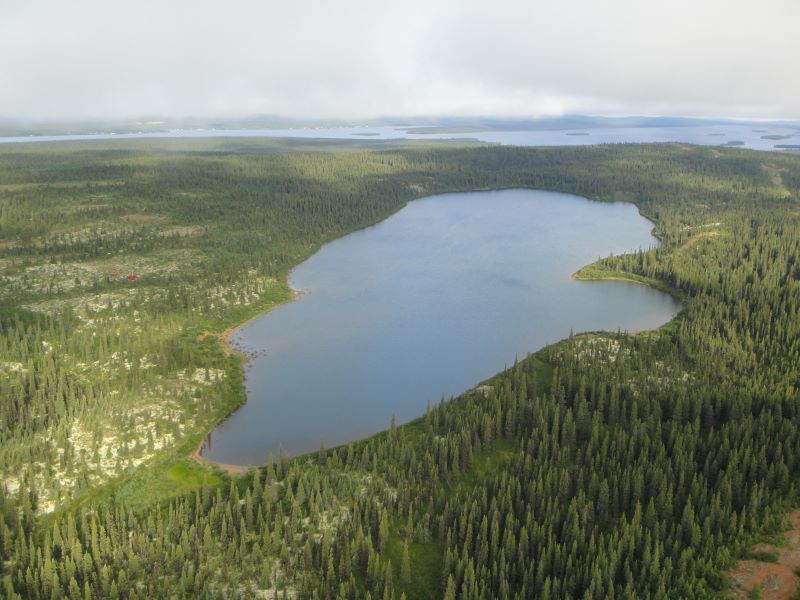 The Joyce Lake property is located at Attikamagen Lake in the province of Newfoundland and Labrador, Canada. Credit: Century Global.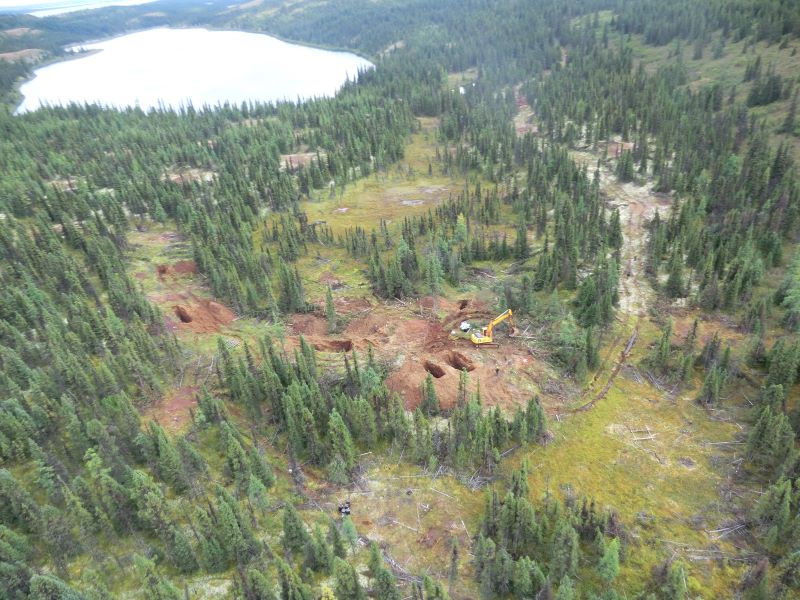 A feasibility study for the project was completed in October 2022. Credit: Century Global.
The Joyce Lake direct shipping ore (DSO) iron ore project involves the development of an open-pit iron ore mine in Newfoundland and Labrador, Canada, by Century Global.
A feasibility study for the project was completed in October 2022, followed by the filing of a technical report in December.
The greenfield iron ore project will require an initial capital investment of C$270.4m ($198m). It is expected to produce up to 2.5 million tonnes per annum (mtpa) of iron ore over an estimated mine life of seven years.
Joyce Lake location and geology
The Joyce Lake property is located on a peninsula in Attikamagen Lake, in the Canadian province of Newfoundland and Labrador, approximately 20km north-east of Schefferville, Québec.
The property encompasses six mineral licences owned by Joyce Direct Iron (JDI). A 91.6% stake in the company is owned by Century Global. The licences consist of 682 mineral claims covering 17,049 hectares (ha).
The Joyce Lake project lies on the western margin of the Labrador Trough, adjacent to Archean basement gneisses. The Labrador Trough is composed of a sequence of Proterozoic sedimentary and volcanic rocks which extend for more than 1,000km and is approximately 100km wide in its central part, narrowing considerably to the north and south.
Mineralisation and reserves
Mineralisation at Joyce Lake occurs primarily as sub-units of the Sokoman formation, characterised by recrystallised chert and jasper with disseminated and thin bands of magnetite, haematite and martite. Other gangue minerals include iron silicates such as minnesotaite, pyrolusite and stilpnomelane, with iron carbonate occurring mainly as siderite.
In December 2022, the Joyce Lake project was estimated to hold combined proven and probable mineral reserves of 17.3 million tonnes (Mt), grading as follows:  59.94% iron (Fe), 11.28% silicon dioxide (SiO2), 0.55 aluminium oxide (Al2O3) and 0.76% manganese (Mn).
Mining method
The Joyce Lake DSO iron ore project will involve a conventional drill, blast, load and haul open-pit mining operation.
The project envisages the development of a pit 1,085m long, 650m wide and 230m deep. The lowest bench will be at an elevation of 309.5m above sea level. The in-pit haulage roads will be 24m wide.
High-grade iron ore material containing above 55% Fe will be stockpiled near the crushing plant for processing, while ore material with between 52% and 55% iron content will be stockpiled in the low-grade ore stockpile for re-handling and processing at the end of the mine's life.
The mining fleet will comprise two 11m3 diesel hydraulic excavators, one 11.5m3 front-end loader, two 200mm down-the-hole (DTH) blast hole drills, and up to thirteen 96t haul trucks.
Processing and product stockpiles
The Joyce Lake processing facility will have a maximum production capacity of 3Mtpa.
The run-of-mine (ROM) ore will undergo two-stage crushing in a jaw crusher, followed by a cone crusher, to produce the target material size of 31.5mm. The oversize material will be reintroduced to a cone crusher to produce lumps and fines.
The fines product will be stockpiled, while the lump material will be fed to a rotary dryer prior to being discharged to a radial stacker and stockpiled.
A dedicated 16t front-end loader will be used to load iron ore products from the product stockpiles into haul trucks for transport to the Astray Lake rail-loading area for export. Fine product will be collected during the summer season, while the lump product will be collected during the winter.
Infrastructure support
A 43km-long, single-lane product haul road will be built to connect the mine site with the Astray rail loading area, located approximately 20km south of Schefferville.
The estimated power requirement for the project is 2.4MW, proposed to be met through five 600V, 818kW diesel-powered generators. A centralised power generator set will produce electric power to majority of the project, while stand-alone generators will be installed in remote areas of the operation.
Raw water will be sourced from three wells, while potable water for the permanent production camp will be supplied from a new water treatment plant.
Contractors involved
Canadian engineering consultancy BBA prepared the feasibility study for the project. It was responsible for general study management and report integration, as well as for mining, processing and site infrastructure design, mine cost estimation, and financial analysis.
GoldMinds Geoservices (GMG), a mining consulting company based in Canada, provided mineral resource estimates.
Professional services company Stantec conducted environmental and social impact studies, while Pinchin, a multidisciplinary consulting firm based in Canada, was engaged for hydrogeology studies.
LVM, a division of engineering services company Englobe, provided pit design parameters for the Joyce Lake DSO iron ore project.