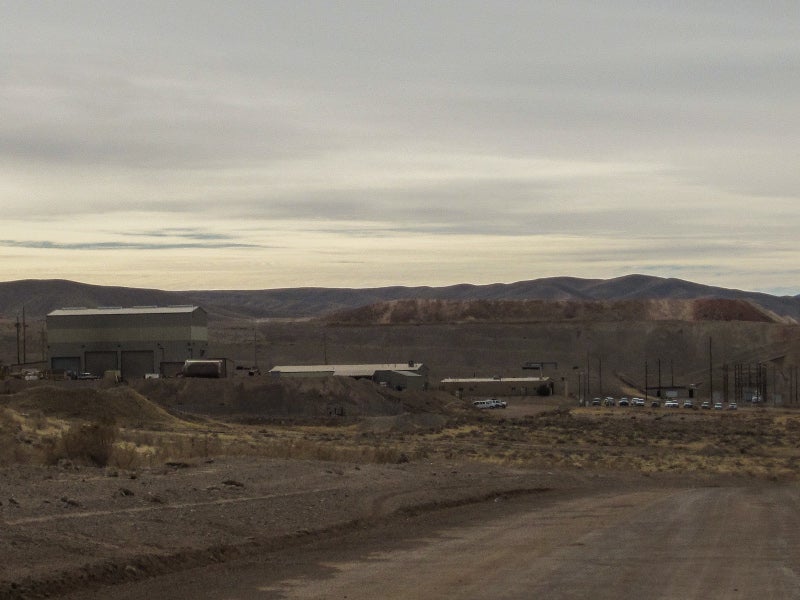 Hycroft mine in Nevada, US, is being expanded in two phases. Credit: Don Barrett.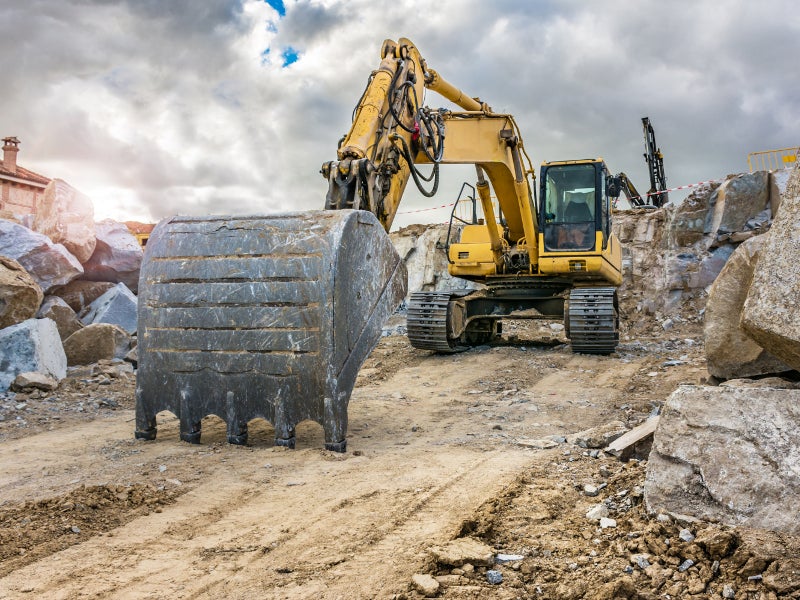 Hycroft mine employs open-pit mining method and processes ore using heap leaching method.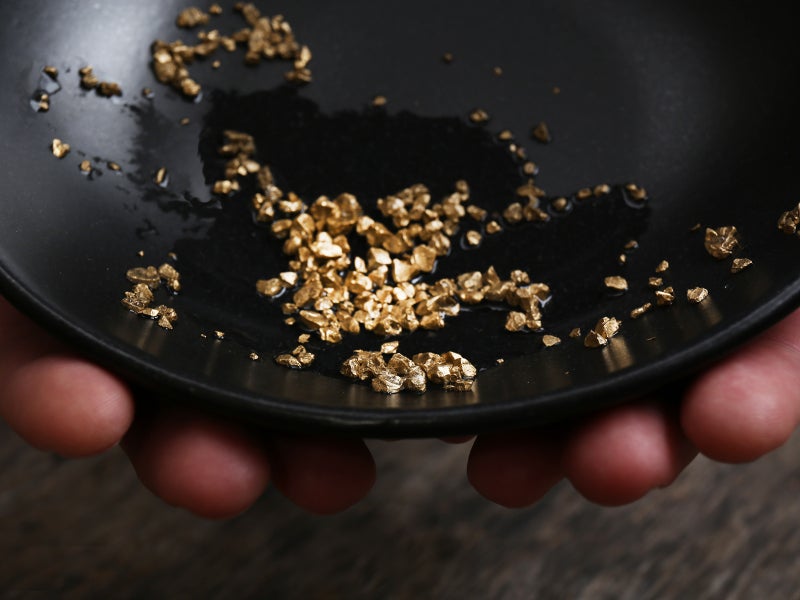 Hycroft mine is expected to contain 231,000oz of gold.
Hycroft Mining (formerly Allied Nevada Gold) is undertaking an expansion of its Hycroft gold mine located in Nevada, US.
The Hycroft mine is among the world's largest gold and silver deposits with a low-capital and low-cost process. It is expected to produce 366,000oz of gold a year through an estimated mine life of 34 years, following the expansion.
Feasibility study for the two-phase expansion project was completed in 2014 and phase one construction works began in December 2018. Mining operations at the site began in April 2019, while production was achieved in August the same year.
The expansion project currently employs 120 people supported by contractors and temporary workers.
Hycroft mine background details
Mining at Hycroft initially began in 1983 and production started at the Brimstone oxide open-pit mine in 1987. The mining operations stalled in December 1998 due to low gold prices.
"This expansion involves reopening of the Brimstone oxide open-pit mine, which has been under care and maintenance since 1998."
The first phase of the expansion tested the commercial scope of proprietary oxidation and heap leach process for sulphide ores.
Hycroft mine location, geology, and mineralisation
Hycroft mine is situated 88km west of Winnemucca, in Humboldt and Pershing Counties of Northern Nevada. It is positioned on the western flank of the Kamma Mountains and eastern edge of the Black Rock Desert.
The project is located close to the Scossa Gold Property and is accessible through Nevada State Route 49.
Hycroft is an epithermal, low-sulphidation, hot springs deposit lying in six major zones known as Bay, Brimstone, Boneyard, Camel, Central, and Vortex.
The project mineralisation consists of deposits from an early silica sulphide flooding situated typically along the bedding, which is cross-cut by alunite veins. The Vortex zone and Central area comprise late-stage silver-bearing veins.
Hycroft gold mine reserves
The Hycroft mine is estimated to contain proven and probable mineral reserves of 12 million ounces (Moz) of gold and 481Moz of silver.
The mine is expected to contain 231,000oz of gold and 10.1Moz of silver.
Mining and processing at the Hycroft mine expansion project
An open-pit mining method, followed by heap leaching of ore, will be conducted at the Hycroft gold mine expansion project.
The mine plan anticipates production of 151 million tons (Mt) in between 2017 to 2020, which will be further increased to 202Mt in 2021. The mine is expected to reach maximum production between 2021 and 2024, with an annual production rate of 202Mt, exploiting Brimstone and Vortex pits.
The mining fleet currently comprises two wire rope shovels, three hydraulic shovels, and 33 units of 320t haul trucks along with ancillary equipment. Other equipment required will include 15 320t haul trucks and two additional electric rope shovels.
Ore is transported to the heap leach pads as run-of-mine (ROM) and crushed before undergoing cyanide leaching.
The precipitate from the heap leach pads is dried and smelted on-site to produce doré. The carbon-in-column (CIC) method is also used for processing, in which the loaded carbon from the plant is transported offsite for processing.
Infrastructure at the Hycroft mine
The existing infrastructure at the Hycroft site includes two Merrill-Crowe processing plants, administrative buildings, mobile equipment maintenance shops, a refinery, and heap leach pads.
All power required for the project is supplied through a 345kV power transmission line with substations.
The site receives water supply from a well field situated west of the mine as well as from mine dewatering activities.
Tailings generated by the project will be stored at the tailing management facility (TMF).
Contractors involved
Technical report and feasibility study for the Hycroft gold and silver mine was prepared by M3 in association with Allied Nevada Gold, while SRK Consulting performed resource modelling.
Hanlon Engineering and Architecture designed a maintenance facility, while Battle Born Ventures provided surveying and construction staking services for the same.
NV Energy constructed the transmission line and substation, while HDR Engineering provided engineering services for the water supply system as part of the preliminary environmental assessment (PEA).
Mountain States Contracting provided design and cost for the rail siding. Golder Associates prepared preliminary engineering design and capital and operating cost estimates for the new heap leach pads and the tailing management facility.
ALS Minerals conducted assays of exploration drilling and sampling material, while American Assay Laboratories conducted assay testing of sulphide materials.
Call & Nicholas conducted geomechanical analyses and determined pit slope angles, while Inspectorate America conducted assays of exploration drilling and sampling material for the elements.
Kappes Cassidy & Associates, Hazen Research, G&T Metallurgical Services, and SGS Lakefield performed bench scale rougher flotation tests, while McClelland Laboratories performed column leach tests.