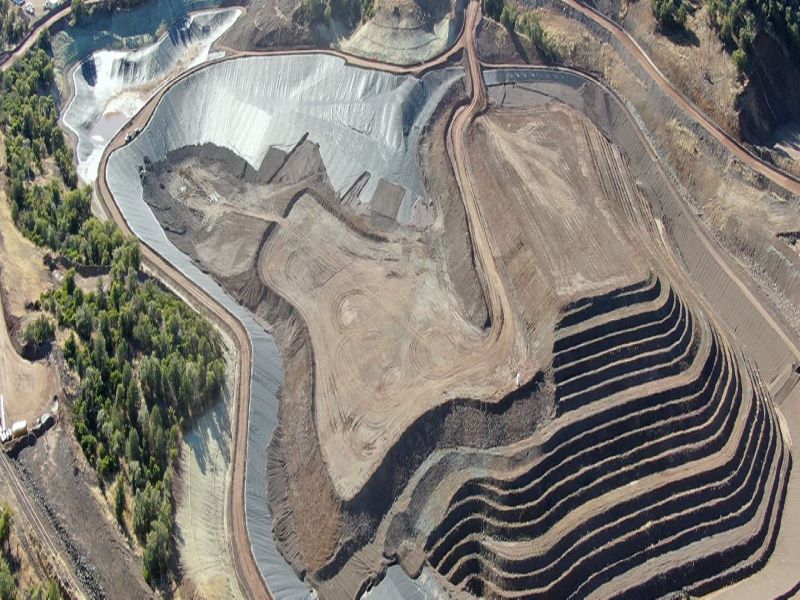 The Hermosa polymetallic mining project is proposed to be developed as an underground operation in Arizona, US. Credit: South32.
The Taylor deposit of Hermosa project is estimated to have a mining life of 22 years. Credit: South32.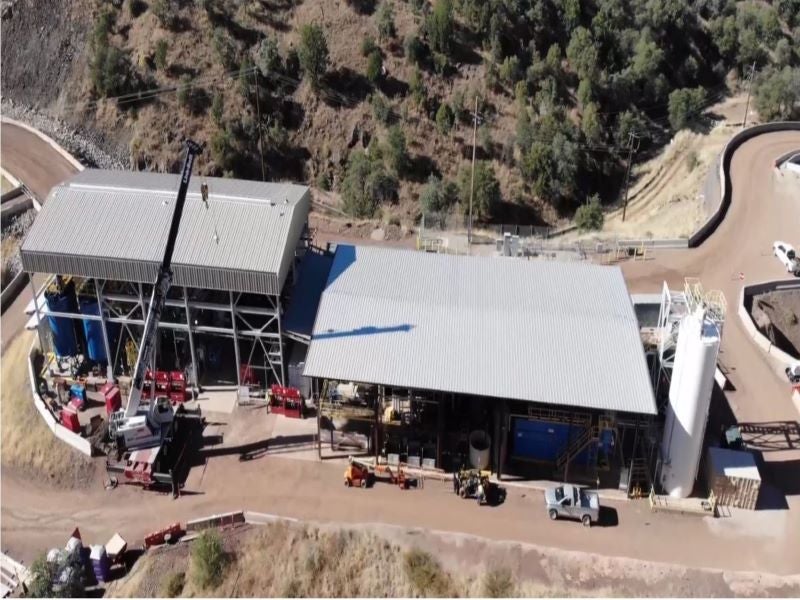 The Hermosa project is expected to achieve first production in 2027. Credit: South32.
The Hermosa project is a polymetallic mine proposed to be developed in Arizona, US, by Australian-based mining company South32.
The mine was acquired by South32 through the acquisition of mineral exploration firm Arizona Mining in August 2018.
The Hermosa project will involve the development of the Taylor zinc-lead-silver sulphide deposit and the Clark zinc-manganese-silver oxide deposit. It also includes a highly prospective land package hosting multiple exploration targets with further polymetallic and copper mineralisation potential.
A pre-feasibility study (PFS) for the Taylor deposit was released in January 2022. It highlighted an underground mining development with an estimated nameplate production capacity of 4.3 million tonnes per annum (Mtpa).
The Taylor deposit is proposed to be the first development within the Hermosa project. A feasibility study for the Taylor deposit is expected to be completed in 2023, followed by a financial investment decision (FID) the same year.
First production is expected in 2027 while the mine is expected to reach nameplate production capacity in 2030. Average production from the Taylor deposit is estimated at 111,000t of zinc, 138,000t of lead and 7.3 million ounces (Moz) of silver a year.
The project is estimated to require a capital investment of approximately $1.7bn for the Taylor deposit for a life of mine of 22 years.
A separate scoping study for the Clark deposit was also completed in January 2022. It indicated that Clark could be developed as an underground mining operation to produce battery-grade manganese, zinc and silver. South 32 plans to complete a PFS for Clark in 2022.
Hermosa project location and geology
The Hermosa polymetallic project will be developed in the Patagonia Mountains, approximately 80km south-east of Tucson in Santa Cruz County, Arizona. The mineral tenure of the project encompasses 30 patented mining claims covering an area of 228ha.
The Taylor deposit is hosted in Lower-Permian carbonates, underlain by Cambrian sediments and Proterozoic granodiorites. Volcanic rocks of Triassic to late-Cretaceous era overlay the carbonates.
Most of the project area is covered by intermediate and felsic volcanic and intrusive rocks belonging to the Cretaceous era. The rocks host low-grade disseminated silver mineralisation, silicified breccia zones, and epithermal veins.
Mineralisation and reserves at Hermosa project
Mineralisation at the Taylor deposit occurs as carbonate replacement deposit (CRD) style zinc-lead-silver base metal sulphides while Clark is an overlying manganese-silver oxide manto-type deposit.
The upper Taylor sulphide and lower Taylor Deeps domains of the Taylor deposit are separated by a thrust fault.
Hosted within Palaeozoic carbonates, the deposit has mineralisation extending about 1.2km from near-surface area and open at depth and laterally. It has a strike length of 2.5km and a width of 1.9km.
The measured and indicated mineral resources at the Hermosa project (Taylor deposit) were estimated at 138 million tonnes (Mt) grading 3.82% zinc, 4.25% lead, and 81g/t silver, as of January 2022.
Mining methods at Hermosa polymetallic project
The underground mining at the Taylor deposit is proposed to be carried out using a dual-shaft operation, which will enable early access to higher grade mineralisation. The mine plan supports approximately 12% zinc equivalent (ZnEq) average grades in the first five years of operation.
The operation will involve long-hole open stoping for enhanced productivity. The mining shaft development is expected to commence in 2024. The operation will be ramped-up to 4.3Mtpa in a single stage.
Ore mining is expected to be carried out concurrently across four independent mining areas.
Two shaft stations are proposed to be developed, of which one will serve logistics and access needs while the other will handle material.
The main shaft and a ventilation shaft will provide the primary access to the orebody. Ore passes and haulage levels will be developed for material handling while ventilation raises will be established for the distribution of air throughout the mine.
A surface backfill plant will produce paste backfill, which will be pumped underground by a backfill reticulation system.
The mining fleet is expected to include jumbo drills; production drills; rock bolters; load, haul and dump machines; and haulage trucks.
The potential for deploying battery-powered underground equipment and trucks in the operations will be assessed in the feasibility study of the Taylor deposit.
Ore processing
The processing plant will incorporate a sulphide ore flotation circuit to produce separate zinc and lead concentrates as the primary products, and silver as a by-product.
The processing flowsheet includes a primary crusher, crushed ore bins, comminution circuit, sequential flotation circuit, thickening and filtration.
Tailings will be either filtered and dry-stacked in one of two dry stack tailings storage facilities (TSFs) or returned underground as paste fill. Up to 50% of the tailings will be used as paste fill to reduce the surface environmental footprint.
The plant is estimated to have recovery rates of 90% for zinc, 91% for lead, with zinc and lead concentrate grades of 53% and 70%, respectively. The recovery rate for silver is estimated at 81%.
The extracted run-of-mine (ROM) ore will undergo primary crushing underground before being hoisted to the surface. A single-stage autogenous grinding (AG) mill will grind the ore to a size suitable for flotation. Flotation concentrates and tailings will undergo pressure filtration.
The proposed flotation circuit is expected to incorporate the Jameson cell technology to enhance recoveries. The filtered concentrates will be loaded directly into specialised bulk containers.
Infrastructure at the Hermosa project
Transmission lines are planned to be installed to connect to the local grid to meet the power requirements of the project.
South 32 is in talks to secure 100% renewable energy for the Hermosa project.
The project will have two water treatment plants. Installation of the first treatment plant has been completed, while the second is expected to be commissioned in the fourth quarter (Q4) of 2023. The first water treatment facility will undergo upgrades, which are expected to be completed by the third quarter (Q3) of 2022.
Contractors involved
Engineering and construction firm Fluor contributed to the PFS for the Taylor deposit by providing consultancy services for the process plant and on-site infrastructure.
SRK Consulting was engaged to perform geological and technical reviews and provide resource estimates. Global engineering and design services company Stantec was appointed to conduct mining studies.
NewFields, an environmental, engineering, and construction management consulting firm, was appointed for hydrogeology studies. Montgomery & Associates conducted studies related to dewatering and tailings.
Black and Veatch, an engineering firm, and BQE Water provided the water treatment design while CPE provided consultation for off-site roads.