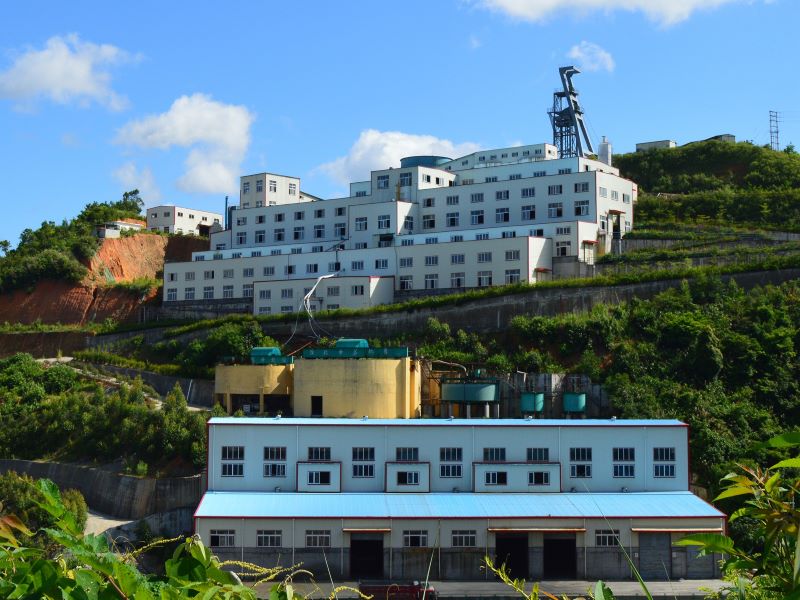 The Gaocheng mine has a life of mine (LOM) of 13 years. Credit: Silvercorp Metals Inc.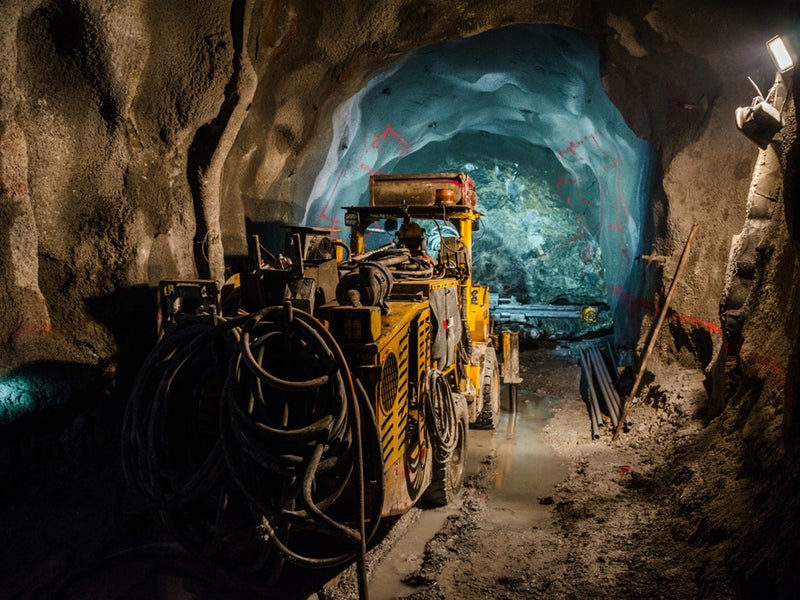 Credit: Peruphotart/Shutterstock.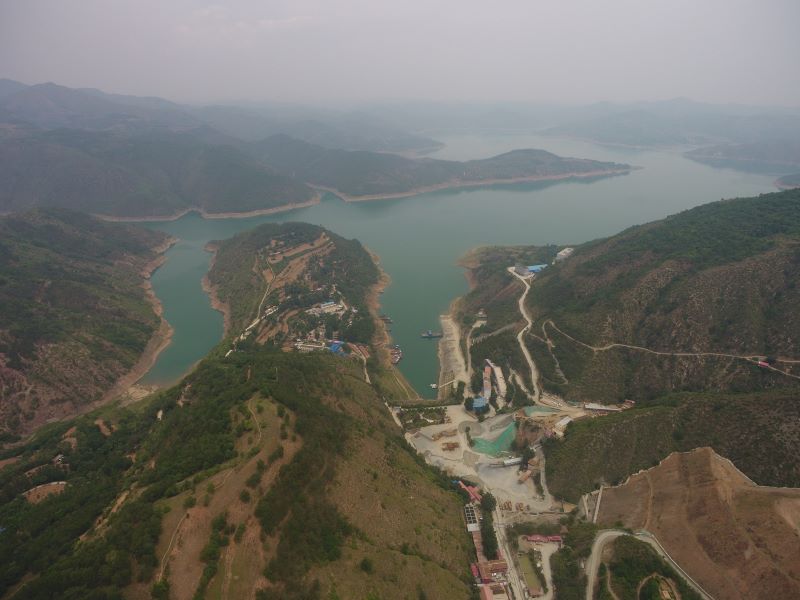 Silvercorp's operations in the Ying Mining District also include the flagship SGX mine. Credit: Silvercorp Metals Inc.
The Gaocheng mine is an operating silver-zinc-lead underground mine in Guandong province, China.
Canadian precious metals mining company Silvercorp Metals owns a 95% interest in the property through its wholly owned subsidiary Yangtze Gold, which holds a 100% interest in Yangtze Mining.
Yangtze Mining owns a 95% interest in Guangdong Found Mining through its subsidiary Yangtze Mining (HK). Guangdong Found operates the mine as well as holds the mining permit for the mine.
The commercial mining operations at the Gaocheng mine were commenced in late-2014 and approximately 1.85 million tonnes (Mt) of ore has been mined until December 2020. Released in August 2021, an updated technical report on the property disclosed an 8% increase in proven and probable reserves at the mine.
The silver-lead-zinc mine has a life of mine (LOM) of 13 years through to 2034, with the potential for further extension via the conversion of existing resources to reserves. It will have an average production rate of approximately 310,000 tonnes per annum (tpa) over the LOM.
Gaocheng mine location and geology
The Gaocheng mining property is located near Gaocheng village in Yun'an District, to the west of Guangzhou, the capital city of Guandong province. The mine area spans approximately 5.52km² while the permit is valid for 30 years until November 2040.
The Gaocheng mine is situated along the eastern margin of the Luoding basin, to the east of the Wuchuan-Sihui major fault zone within the South China Orogenic Belt. The project area is dominated by Sinian sedimentary clastics and carbonate rocks of the late-Proterozoic era, red clastic rocks of the Cretaceous era, sedimentary clastics and carbonate rocks of the Palaeozoic age, and Mesozoic coal-bearing clastic rocks.
The basement rocks constitute quartz sandstone, carbonaceous phyllite, calcareous quartzite, meta-carbonaceous siltstone, and argillaceous limestone of the Sinian Daganshan Formation; sandy conglomerate of the Cretaceous Luoding Formation; and quartz sandstone and shale of the Triassic Xiaoyunwushan Formation.
Mineralisation and reserves at Gaocheng mine
Mineralisation at the Gaocheng mine is found within a 4.8km-long and 2km-wide fault zone trending west-northwest (WNW)-east-northeast (ENE) with an average vein thickness of 0.89m.
The silver-lead-zinc mineralisation is split into primary and oxidised zones. The primary mineralisation, which accounts for approximately 95% of the project's mineral resources, includes sparsely occurring galena-sphalerite-silver minerals. Pyrite is the major sulphide mineral found in the orebody while pyrrhotite, sphalerite, arsenopyrite, galena, magnetite, chalcopyrite, and cassiterite occur as minor constituents.
The proven and probable mineral reserves at the Gaocheng mine were estimated at 4.13Mt grading 94g/t silver, 1.5% lead, and 3.2% zinc, as of December 2020. The contained metal is estimated at 12.48 million ounces (Moz) of silver, 2,160Moz of lead and 4,688Moz of zinc.
Mining operations at Gaocheng mine
The Gaocheng mine uses shrinkage stoping and resue stoping underground mining methods. Mining at the site has been conducted in two stages to date. The first stage focused on achieving production start-up, while the second stage involves development from -50 metres relative level (mRL) to -300mRL.
Load-haul-dump loaders (LHD) with trucks were used to haul ore to the surface run-of-mine (ROM) stockpile during the first stage. Electric-powered over-throw rail loaders with rail cars and battery-powered locomotives are used to transport ore to level ore passes at each level during the ongoing stage two production. A two-storey cage is used to hoist the mined ore to a surface stockpile.
The production and ventilation systems at the mine area constitute a main shaft, an exploration ramp, a main ramp, and phase one and two ventilation shafts. Equipped with a tower-mounted multi-rope friction winder, the main shaft is used to hoist ore, equipment and materials, waste rock, and labour, and also serves as an intake airflow for levels up to -100RL.
Gaocheng ROM ore processing
The ROM ore undergoes a two-stage crushing in a primary jaw crusher and a secondary cone crusher. The crushed ore is further ground in a two-stage grinding circuit comprising a grate-discharge ball mill arranged in closed circuit with a screw classifier. The ore is then processed in an overflow ball mill in closed circuit with hydrocyclones.
The ground ore undergoes flotation in a standard flotation circuit comprising lead and zinc flotation circuits, each with a three-stage cleaning of the concentrates. The concentrates are dewatered using conventional thickening and filtration in two parallel trains. The lead, zinc, and pyrite concentrates are thickened and filtered on separate ceramic disk filters.
The concentrates are directly discharged into storage stockpiles before being loaded by a front-end loader into trucks for transportation to smelters.
An experimental tin recovery circuit is used for the treatment of the pyrite flotation tailings. The tailings undergo an initial pre-concentration stage on eight sets of four-start spiral concentrators. The stream from the concentrators is cycloned and fed over coarse (sand) and fine shaking tables. A batch flotation stage is then used to remove any residual sulphides.
Infrastructure at Gaocheng mine
The mine receives power from an electrical grid system-fed 110kV substation near Gaocun town, approximately 6km from the mine site, in Guangdong Province. It also has two 15MW diesel power generators for standby power supply to support essential facilities at the site.
The mining operation requires 2,000m³ of water a day, which is sourced from nearby creeks and gullies that flow into the Hashui Creek.
Offtake agreements
Silvercorp entered one-year offtake agreements with Shandong Humon Smelting for lead concentrates, and Chenzhou Qiantai Industrial and Henan Yuguang Zinc Industry for zinc concentrates in 2019.
Contractors involved in Gaocheng mine
Global consultancy firm AMC Consultants was contracted by Silvercorp Metals to prepare the 2019 technical report for the Gaocheng property. The company also prepared the updated technical report in 2021.
Chinese firm Guangzhou Najia Testing Technology provided on-site monitoring services, which included water management, noise monitoring, and gas emissions monitoring.