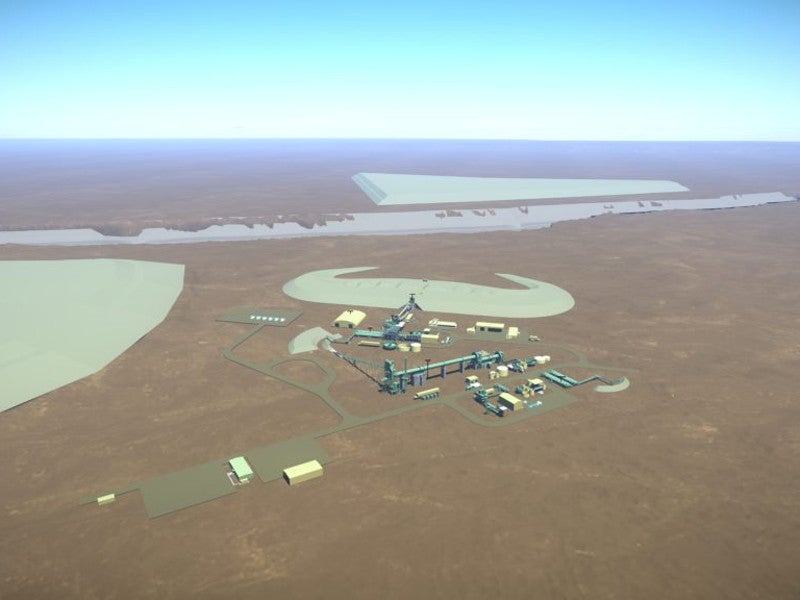 Australian Vanadium Limited's Gabanintha vanadium project is estimated contain 18.24Mt of proven and probable reserves. Image courtesy of Australian Vanadium Limited.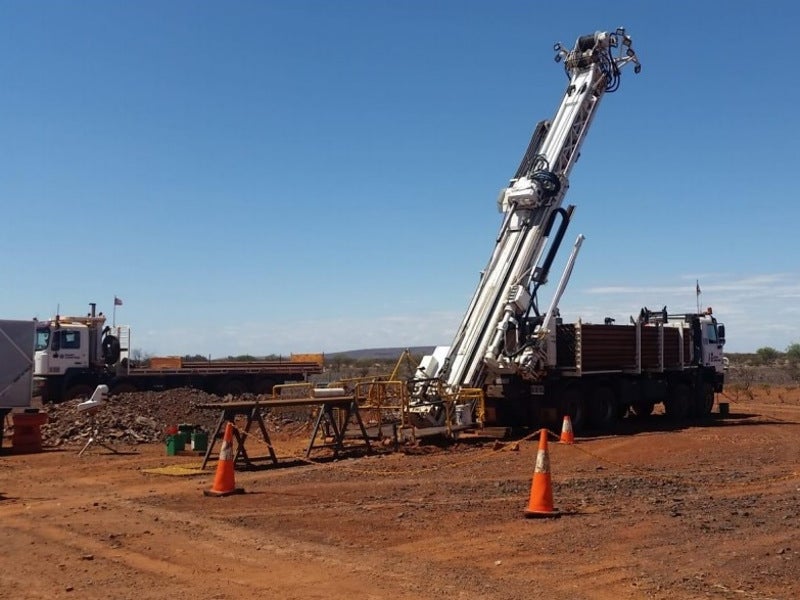 The Gabanintha project will employ selective open-pit mining method. Image courtesy of Australian Vanadium Limited.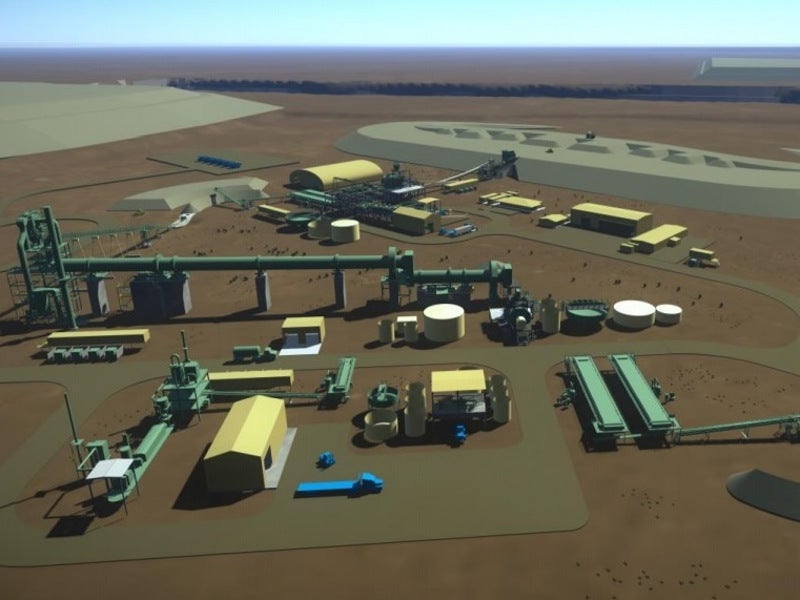 The project employs crushing, milling, and beneficiation to produce magnetic concentrate. Image courtesy of Australian Vanadium Limited.
The Gabanintha vanadium project in the Meekatharra region of Western Australia is one of the prominent vanadium mines under development in the world.
Australian Vanadium Limited (AVL) is developing the project, which will produce vanadium pentoxide for the steel, speciality alloys, and energy storage markets.
A pre-feasibility study (PFS) of the open-pit project was concluded in December 2018. Mine construction is expected to be started in 2021, with production scheduled to be commenced in 2022.
The vanadium project is expected to employ a beneficiation process to produce approximately 900,000 tonnes per annum (tpa) of V2O5 magnetite concentrate. It is expected to have an initial mine life of 17 years.
Gabanintha vanadium project location, geology, and mineralisation
The Gabanintha project is located approximately 40km from Meekatharra and 100km along strike of the Windimurra vanadium mine. It consists of 11 tenements spread over more than 760km², which is anticipated to be expanded by an additional 8km within the current mining lease application.
The deposit is located within mining lease application MLA51/878. It comprises a basal massive magnetite zone underneath 5m-30m thick magnetite-bearing banded gabbro units. Multiple regional scale faults have divided the deposit into a series of kilometre scale blocks.
"The Gabanintha project is located approximately 40km from Meekatharra and 100km along strike of the Windimurra vanadium mine."
The project hosts a layered sequence of granitoids, ultramafic rocks, gabbros and dolerites/amphibolites, felsic tuffs, and banded iron and cherts. The host sequence is disrupted by late-stage dolerite and granite dykes and occasional east and northeast-southwest trending faults with apparent minor offsets.
Vanadium mineralisation is identified as bands of disseminated vanadiferous titanomagnetite present within altered gabbros.
Vanadium reserves at Gabanintha project
The proven and probable ore reserves at Gabanintha are estimated to be 18.24Mt grading 1.04% V2O5. The mine is expected to contain 121,000t of vanadium pentoxide.
Mining at Gabanintha
Conventional open-pit method of mining, involving selective mining of ore and waste using backhoe excavators and dump trucks, will be applied at Gabanintha.
The open-pit extends for 3,250m along strike and will be mined in three stages over 14 years.
Ore processing at Gabanintha vanadium project
The Gabanintha mineral process facility is expected to treat 1.45Mtpa of 1.03% V2O5 grade ore to produce 10,115t (5,600MTV) as V2O5 fused flake.
Run-of-mine (ROM) ore will be initially forwarded to a concentrator, which will employ crushing, milling, and beneficiation (CMB) process to produce 900,000t of magnetic concentrate.
The concentrator will also include a flotation circuit for periodic treatment of fresh ore containing recoverable cobalt, nickel, and copper in sulphide minerals. The magnetic concentrate will be stockpiled as filter cake before being forwarded to the refinery, which is expected to have an annual processing capacity of 22.5Mlb.
At the refinery, the concentrate will be roasted under oxidising conditions in a natural gas-fired rotary kiln. Vanadium will be converted into a water-soluble sodium metavanadate, while calcine will be forwarded to the calcine cooler. The cooled calcine will be quenched with recycled dirty pregnant liquor before being leached and calcined.
The leached liquor undergoes precipitation resulting in a high-purity ammonium metavanadate (AMV), which is decomposed thermally in a deammoniator to produce V2O5. The vanadium pentoxide will be packed in bulk bags and transported to the market as well as exported from the Port of Fremantle directly to global customers.
Offtake of vanadium
AVL signed a memorandum of understanding (MoU) with Win-Win Development Group of China for the offtake of V2O5 from Gabanintha in June 2018.
The two companies have agreed to co-operate with regard to the financing and investment in the project along with marketing the vanadium products within China, as part of the non-binding MoU.
Infrastructure facilities at Gabanintha
Access to the project will be from a new road to be constructed from the Great Northern Highway.
A new 14MW build-own-operate (BOO) natural gas-fired power plant will be constructed to meet the power requirements of the project.
Natural gas required for roasting the vanadium will be sourced from nearby wells located off the Pilbara and Kimberley coasts.
Water supply is proposed to be made from the nearby regional aquifer in the Gabanintha area.
Workers will be accommodated at a 240-person village, which will be located approximately 5km north and upwind of the mining operation.
Contractors involved
AVL prepared the PFS with support from Wood Mining and Metals, which designed the processing plant, prepared cost estimates, options study, and the overall compilation of the PFS.
Other major consultants involved in the PFS preparation are Mike Woolery, Trepanier, Croeser, Dempers & Seymour, Umwelt, Geologica, Golder Associates, Adaman Resources, and Clean Energy Fuels.