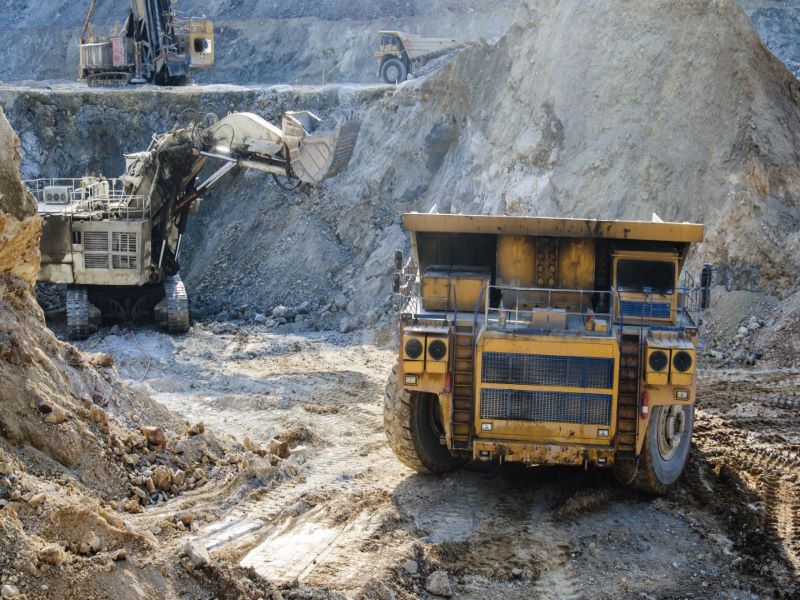 The Ewoyaa lithium project will be a conventional open-pit spodumene mining operation. Credit: BGStock72 / Shutterstock.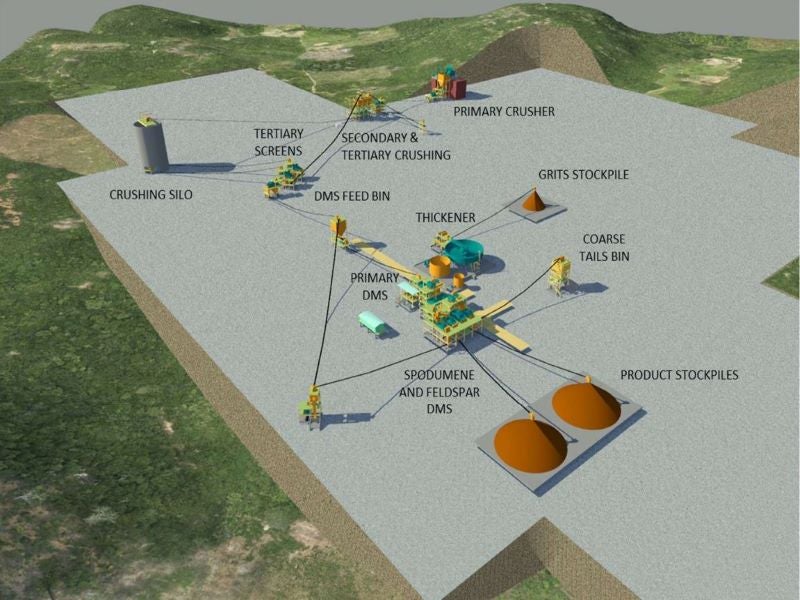 The project is expected to produce 255,000t of 6% lithium spodumene concentrate a year. Credit: Atlantic Lithium.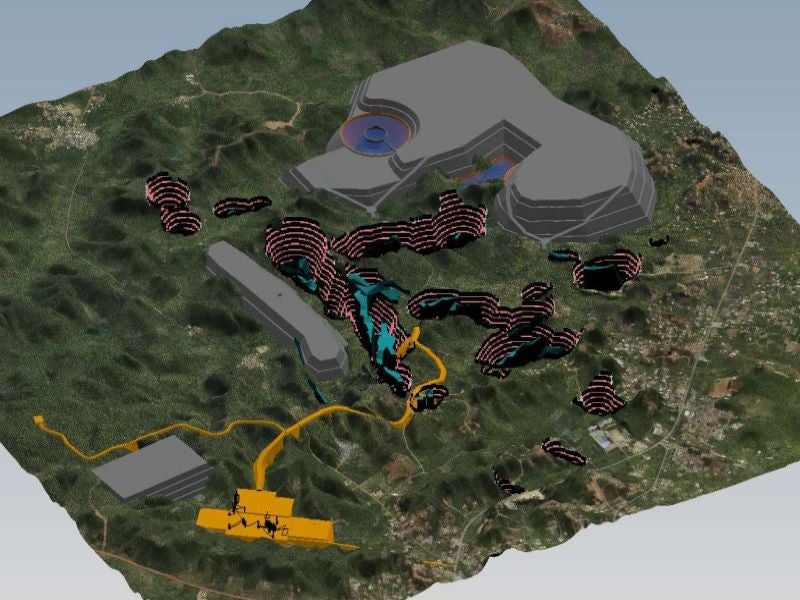 The project will ultimately include 14 individual pits in five mining areas. Credit: Atlantic Lithium.
The Ewoyaa lithium project being developed by Atlantic Lithium is expected to be the first lithium producing mine in Ghana, West Africa.
The project is focussed on exploiting the Ewoyaa, Abonko and Kaampakrom lithium spodumene pegmatite deposits in western Ghana. First production of lithium concentrate from the mine is expected in the third quarter of 2024.
Atlantic Lithium completed a pre-feasibility study (PFS) for the project in September 2022, which outlined a two million tonnes per annum (Mtpa) spodumene mining operation over 12.5 years of mine life, with an initial capital investment of $125m.
Atlantic Lithium is a lithium exploration and development company based in Australia.
Project funding and offtake agreement
Atlantic Lithium secured project development funding via an offtake agreement with Piedmont Lithium in August 2021.
Piedmont Lithium, which owns a 9.4% equity interest in Atlantic Lithium, agreed to offtake 50% of the Ewoyaa project's annual spodumene concentrate output for conversion into lithium hydroxide as part of its Tennessee lithium project, which is proposed to be located in Etowah, McMinn County, Tennessee, US.
Piedmont also secured a 50% interest in Atlantic Lithium's spodumene projects in Ghana through the same offtake agreement.
Ewoyaa lithium project location, geology and mineralisation
The Ewoyaa lithium project is located approximately 100km south-west of Ghana's capital city Accra. The project area covers two contiguous licences, namely Mankessim (RL 3/55) and Mankessim South (PL3/109).
The Mankessim licence area lies within the Birimian Supergroup, a Proterozoic volcano-sedimentary basin located in western Ghana.
The project's spodumene-bearing lithium mineralisation occurs as sub-vertical bodies within two dominant pegmatite trends, namely Ewoyaa and Abonko.
Lithium reserves at Ewoyaa
The Ewoyaa lithium project is estimated to hold 18.9 million tonnes (Mt) of probable ore grading 1.24% lithium oxide (Li2O) and contain 109 kilotonnes (kt) of lithium metal as of March 2022.
Mining and processing
The project will utilise conventional open-pit mining methods involving drill, blast, load and haul operation due to the shallow nature of the ore body.
Mining will be performed at 14 individual pits across five mining areas using 10m benches and 2.5m flitches. The mining equipment will include three main 120t excavators supported by a fleet of 90t dump trucks.
The proposed ore processing design for the project envisages a 2Mtpa conventional dense media separation (DMS) processing facility with an average production capacity of 255,000t of 6% lithium spodumene concentrate a year.
The run-of-the-mine (ROM) ore will undergo three-stage crushing in a primary jaw crusher, followed by a secondary open circuit crusher and a tertiary crusher circuit. The crushed ore will pass through a three-stage DMS beneficiation circuit.
The primary DMS product will be processed in a feldspar DMS to produce a low-density feldspar product. The spodumene concentrate product from the primary DMS will be further upgraded in the spodumene DMS.
The fine crushed ore material of less than 1mm in size will be screened out, dewatered and stockpiled as direct shipping ore (DSO) fines product instead of passing through the DMS circuit.
Infrastructure facilities
The Ewoyaa project site is accessible from Accra via the Accra-Cape Coast-Takoradi highway, which runs along the southern boundary of the project area.
The raw water requirement for the project is estimated to be 24.1m3/h, which will be met through passive pit inflows, runoff inflows to the water storage dam and tailings storage facility, along with a pump and pipeline system from Lake Agege.
Electricity for the project is expected to be sourced from the Ghana Grid Company through a new 2km-long 34.5kV single circuit transmission line connecting an existing 161/34.5kV substation at Saltpond.
Contractors involved
Ashmore Advisory provided the mineral resource estimates, while SRK Consulting conducted geotechnical, hydrological and hydrogeological studies for the project.
Mining Focus Consultants provided mine engineering services, while Trinol was engaged in metallurgical test works.
The process plant engineering, metallurgy and crushing assessment was provided by DRA South Africa, a subsidiary of DRA Global.
Engineering services company ECG Engineering was responsible for the power supply assessment and infrastructure study for the project.
Site geotechnical studies and tailings storage facility and water storage dam assessments were provided by Geocrest & Associates and REC Engineering.
DRA, Atlantic Lithium, ACC Logistics, Bolloré Africa, and Glen Falloch Consulting estimated the project's operating cost, while Zivvo analysed the project risks and opportunities.