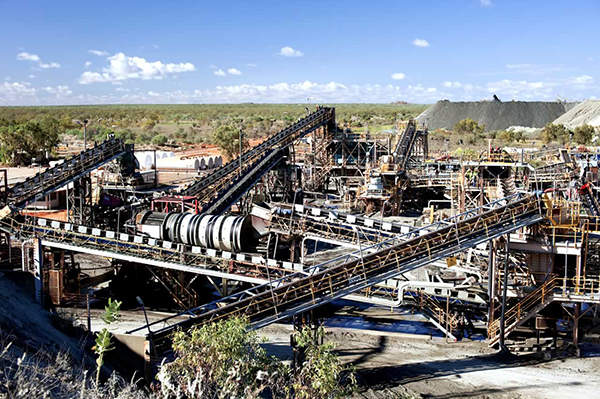 Goodrich Resources acquired the Ellendale Diamond Mine from Gem Diamonds in February 2013. Image courtesy of Gem Diamonds.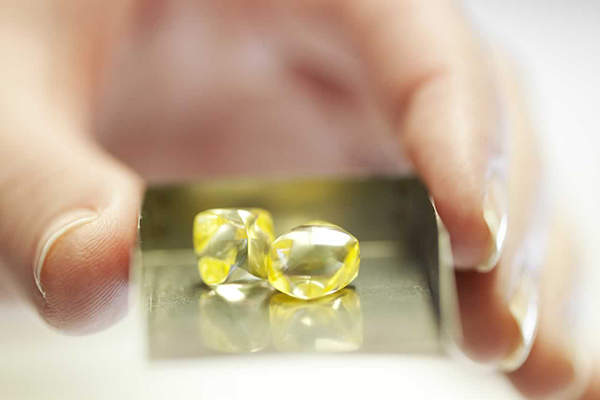 Ellendale produces rare fancy yellow diamonds. Image courtesy of Gem Diamonds.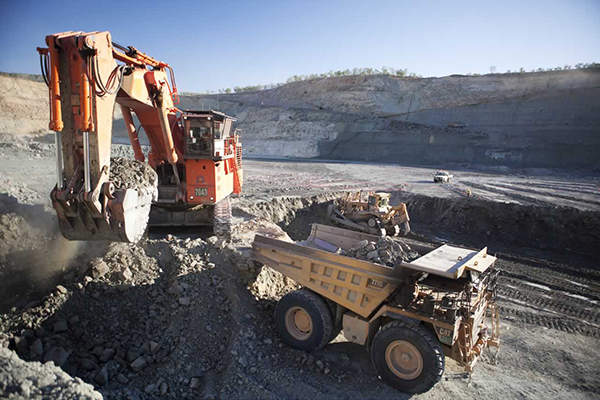 Mining at Ellendale consists of conventional open pit operations involving drill, blast, load and haul. Image courtesy of Gem Diamonds.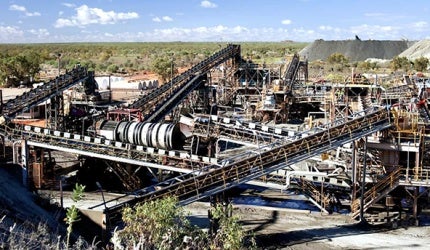 Ellendale Diamond Mine is located approximately 120km east of Derby in the West Kimberly Region of Western Australia. Ellendale is famous for the production of rare yellow diamonds.
The mine is owned by Goodrich Resources, a company based in Sydney, through its wholly owned subsidiary Kimberley Diamond Company (KDC). Goodrich Resources completed the acquisition of KDC from Gem Diamonds, for $14.9m, in February 2013. Gem Diamonds had bought the mine for $300m from Miles Kennedy and Karl Smith in 2007.
The Ellendale mining lease area covers 123.9km². The current mine plan for Ellendale is up to 2015, but strong exploration potential is likely to extend the life of the mine significantly.
Mining at Ellendale has so far been focused on two lamproite pipes E4 and E9. An additional 47 lamproite pipes have been identified within the lease area with half of them believed to bear diamonds.
Ellendale geology
"Mining at Ellendale has so far been focused on two lamproite pipes E4 and E9."
Ellendale diamond deposit was discovered in the mid-1970s by the Ashton Joint Venture. Diamonds at Ellendale are contained in lamproite pipes formed around 21 to 22 million years ago with the collision of Australian tectonic plate with the Asian plate.
The rise of hot volatile magma to the surface under high pressure raised the diamonds from 120km to 200km beneath the Earth's crust through fractures in the rock.
More than 50 lamproite pipes have been discovered in the region. Around 60% of these pipes are found to bear diamonds. Around 71% of these diamondiferous pipes are olivine-bearing lamproites, while 36% are leucite lamproites.
The olivine rich lamproites host higher grades of diamonds as they are older in age and less fractionated with a higher magnesium content.
Reserves
The total probable reserve at Ellendale was estimated to be 264,700 carats of diamonds at an average grade of 4.38 carat per hundred tonnes (cpht), as of January 2012.
---
Related project
---
The Argyle mine, located in the Kimberley region in the far northeast area of Western Australia, is the world's largest single producer of diamonds. The mine lies some 550km southwest of Darwin by air. The region is remote, rugged and hot, with temperatures of more than 40°C during the wet season from October to March.
---
Mining and processing of diamond ore at Ellendale
Macmahon Holdings was awarded the mining contract for Ellendale for four years, in December 2006.
In December 2011, MACA Mining was awarded a contract worth $65m to provide mining services at Ellendale until August 2013.
Conventional open-pit mining methods involving drill and blast are used at the Ellendale mining operation, which currently employs 90 people. Two crawler drill rigs (Atlas Copco F9), two Hitachi excavators (Ex 2500 and Ex 1200), three Caterpillar wheel loaders and eight Caterpillar 777 trucks are used on site.
The mined ore is fed to the crusher and the crushed ore is sent to the nearby processing plant where it undergoes crushing, scrubbing, screening, dense media separation and X-Ray sorting. The rough diamonds are then sent to KDC offices in Perth for grading, from where they are transported to Tiffany & Co's cutters and polishers in Antwerp, Belgium.
Production and sales of Ellendale diamonds
Ellendale produces around half of the world's rare yellow diamonds. The mine has life-of-mine off-take agreements with Tiffany & Co with regard to its production of yellow diamonds. A total of 78.88cts of Ellendale diamonds were sold for $57.6m during January-June 2012. Yellow diamonds accounted for just 15% of the total production but contributed 80% to the revenue.
Goldrich's mine plan for Ellendale
Goldrich's strategy is to extend the life of mine while complementing the existing operations at Ellendale.
"The Ellendale mining lease area covers 123.9km²."
Ellendale Mine consists of two open pits on two E4 and E9 lamproite pipes. The mining operation currently focuses on the E9 lamproite pipe. The remaining ore reserve at E9 is estimated to be 4.2 million tonnes (mt), which will be processed up to 2015.
The E4 pipe, which was operated until 2009, is currently under care and maintenance. It has been identified with additional diamond resources. It is estimated that approximately 1.2mt of high-grade ore is still left on the ROM pad with 1mt of additional ore exposed in the pit, while 1.8mt of diamond ore is accessible via a cut-back. The E4 Satellite pipe towards the east of main E4 contains an inferred resource of 15.3mt.
A full operational review of Ellendale along with a business plan and strategy of the company is expected by mid-2013.
Apart from these two diamond bearing pipes, the company's goal will be to explore other lamproite pipes in the lease area as part of its long-term plan for the development of Ellendale resources.