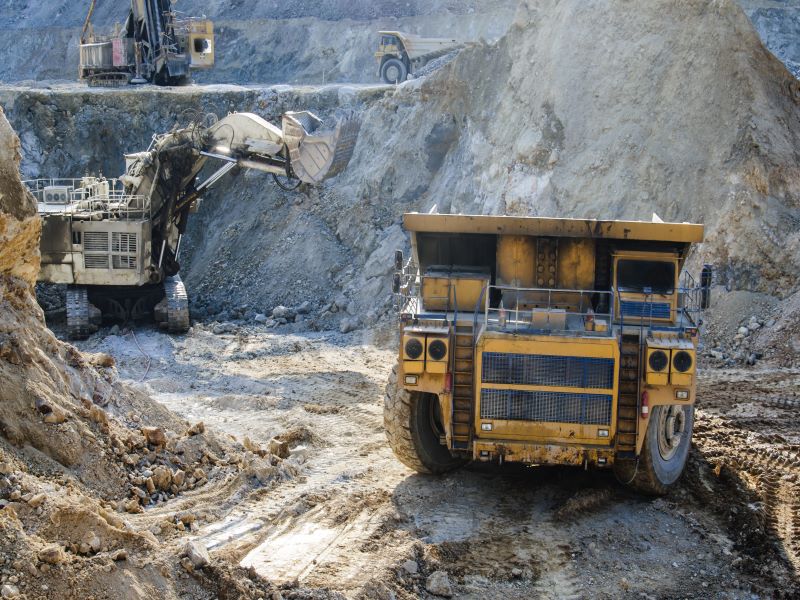 Electrification of mining vehicles will increasingly be in focus in the 2030s. Credit: BGStock72/Shutterstock.com.
The Cordero project is located in the Mexican Silver Belt, which is the world's largest silver province. Credit: Discovery Silver Corp.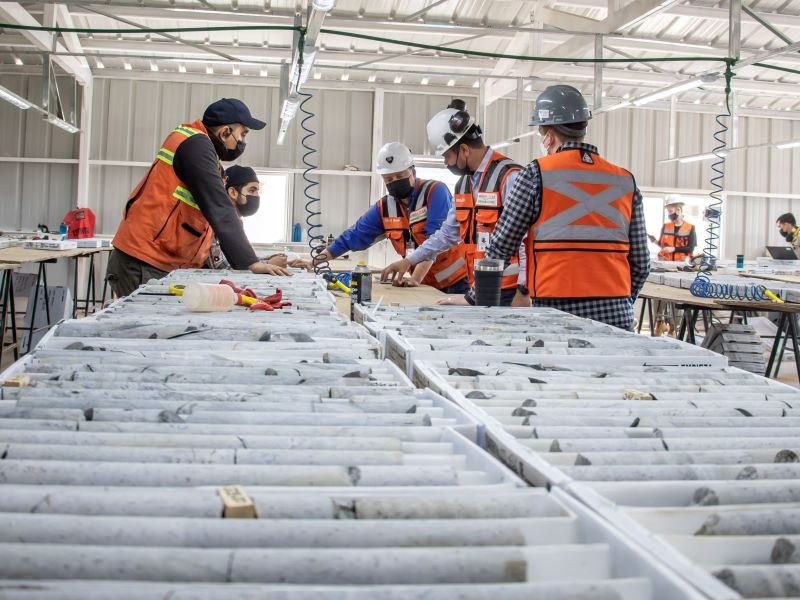 A pre-feasibility study (PFS) for the Cordero silver project was completed in January 2023. Credit: Discovery Silver Corp.
The Cordero silver project is proposed to be developed as an open pit mine in Chihuahua, Mexico, by Canadian mineral exploration company Discovery Silver.
One of the world's biggest undeveloped silver deposits, the property was acquired by Discovery Silver in a merger agreement with Levon Resources in August 2019. A preliminary economic assessment (PEA) for the project was released in November 2021 while the pre-feasibility study (PFS) was completed in January 2023.
The PFS forecasted a life of mine (LoM) of 18 years with an initial investment of $455m. The project is estimated to have an average annual production capacity of 33 million ounces (moz) of silver equivalent in concentrates.
Cordero Project location and geology
The Cordero silver project is located in the southern part of Chihuahua in northern Mexico, about 35km north of Parral. It comprises 26 titled mining concessions covering an area of 34,909ha.
The project is situated within the Mexican Silver Belt (MSB), which is the world's largest silver province. A shallow magmatic system dominates the property and is emplaced into an isolated sedimentary basin, which consists of interconnected hypabyssal bodies.
Mineralisation and reserves of the silver project
The primary mineralisation at Cordero occurs where igneous dikes and shallow-dipping sills are inter-fingered with marine sediments of the Mezcalera Formation.
Precious and base metal mineralisation is found in sulphide minerals such as pyrite, galena, sphalerite, and chalcopyrite.
The proven and probable mineral reserves at Cordero were estimated at 302 million tonnes (mt), grading 27g/t silver, 0.08g/t gold, 0.44% lead and 0.7% zinc, as of January 2023.
Mining operation at Cordero
The proposed mining operation will include accelerated stripping and low-grade material stockpiling to process higher-grade material on priority.
The ultimate pit is estimated to contain 302mt of ore and 640mt of waste that will be removed with an average strip ratio of 2.1:1 to extract the ore.
Mining operations will focus on processing higher-grade sulphide material predominantly from the Pozo de Plata zone during the first four years. High-grade sulphides from the NE Extension and the South Corridor will be processed between the fifth and the 12th year of operation. The remaining six years of operation will focus on processing mostly stockpiled lower-grade material.
Processing operations at the Cordero project
The processing operations at the Cordero project will be implemented in two main phases to optimise cost efficiency. Oxides and sulphides will be co-processed up to a 10% oxide tonne proportion of the total mill feed.
Phase one will involve the first four years while phase two will begin from year five and last until the end of the mine life. The plant is expected to be ramped up to 80% of its initial nameplate capacity of 9.3 million tonnes per annum (mtpa) or 25,500 tonnes per day (tpd) during the first year.
The plant's throughput will reach a nameplate capacity of 18.6mtpa or 51,000tpd during phase two.
Phase one of operations will involve crushing of the run-of-mine (ROM) ore in a primary gyratory crusher and grinding in a semi-autogenous grinding (SAG) and ball mill to a targeted grind size of 200µm. The mill product will undergo a two-stage flotation to produce zinc and lead concentrates.
Flotation tailings will be thickened and stored in the tailings dam, which will be located directly east of the mine. A total of five dam stages, including a starter dam and four downstream expansions, are proposed to be developed over the LOM.
Parallel grinding and flotation circuits will be added in phase two, to produce zinc and lead concentrates.
Contractors involved
Ausenco Engineering Canada (Ausenco) prepared the PFS for the project. Ausenco was responsible for the processing plant, and general and administrative (G&A) cost estimates.
AGP Mining Consultants (AGP), an independent mine engineering firm based in Canada, provided the base mining cost estimate, mine plan, and mineral reserve estimate.
Global consulting company Knight Piésold provided the design for the pit slope and the tailings storage facility (TSF).
Ausenco, AGP, and Knight Piésold (USA) prepared the PEA in 2021.
CIMA Consultores (CIMA) was engaged as Discovery Silver's environmental consultant. Hemmera Envirochem reviewed the environmental studies completed by CIMA. The company was also contracted to conduct studies for site-wide water management, as part of the PEA.
Canadian company RedDot3D received a contract to prepare the mineral resource estimate for the Cordero silver project.
World Metals, a mineral geoscience consultancy, was contracted to perform studies and work related to property description, accessibility, geological setting, local resources, deposit type, exploration and drilling, sample preparation and analysis, and data verification.