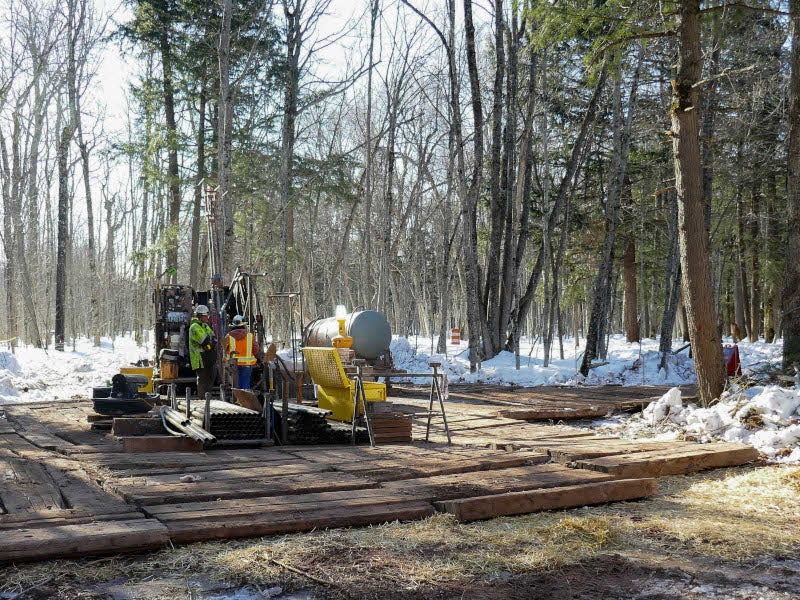 Highland Copper Company is developing the Copperwood project located in Michigan, US. Image courtesy of Michigan Department of Natural Resources.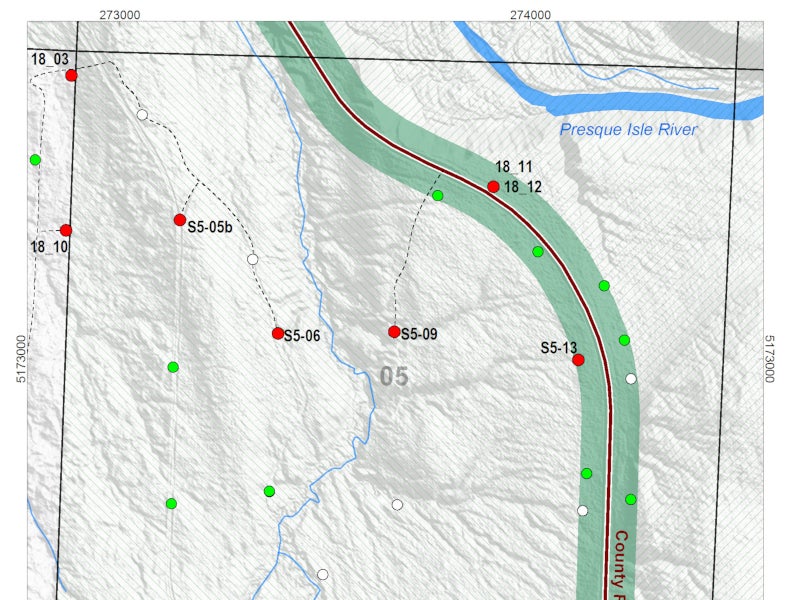 The project holds 25.4Mt in reserves, grading 1.43% Cu. Image courtesy of Michigan Department of Natural Resources.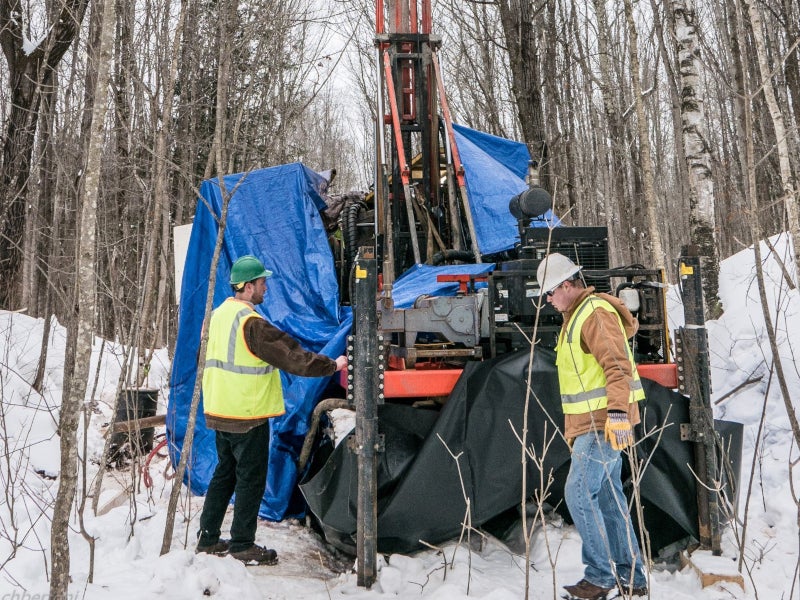 First copper from the Copperwood project is expected to be produced in 2021. Image courtesy of Michigan Department of Natural Resources.
Highland Copper Company is developing the Copperwood copper project in the Western Upper Peninsula of Michigan, US, through its subsidiary Copperwood Resources.
Michigan Department of Environmental Quality (MDEQ) granted permission for the project in 2012. Copperwood Resources received the receipt of the mining, air, and dam safety permits from MDEQ in January 2019.
The initial investment required for developing the mine is estimated to be $275m.
The project is expected to produce first copper in early-2021. It is anticipated to produce 61.7 million pounds (Mlb) of copper and 100,570oz of silver a year through its anticipated mine life of 10.7 years.
Copperwood project location, geology, and mineralisation
The Copperwood copper project is located 22.5km to the north of Wakefield and 40km from the town of Ironwood in Gogebic County, Western Upper Peninsula, Michigan. It is situated inside the Porcupine Mountains copper district.
The property is situated on the 2,200km-long Mesoproterozoic mid-continent rift system edge in North America. The mine comprises chalcocite ore alone.
Copperwood project reserves
The proven and probable ore reserves of Copperwood copper project are estimated at 25.4 million tonnes (Mt) grading 1.43% Cu and 3.83g/t Ag. Contained resources are estimated to be 801.8Mlb of copper and 3.1 million ounces (Moz) of silver.
Inferred mineral resources at the project are 1.6Mt containing 43Mlb of copper and 0.1Moz of silver, grading 1.18% Cu and 1.55g/t Ag.
Mining and processing
The Copperwood project is expected to produce 6,600 million tonnes of copper a day. It has an average payable copper production of 28,000Mtpa.
The mine will employ conventional drill and blast room-and-pillar mining method to extract the ore. Access to the mine will be through a covered box-cut, which will act as a gateway to the mine entrance, on the central-west portion of the deposit.
The mine is divided into two mining sectors – west and east, of which the west sector hosts a thicker mineralised zone and will be mined first.
Onsite drilling will be performed using two-boom hydraulic-electric jumbo drills followed by mucking activity with 10t load-haul-dump trucks. The ore will be transported to the conveyor loading point for the production panel.
The processing plant is expected to produce 6,600tpd of copper concentrate, with an availability rate of 91.3%.
The ore will be subject to semi-autogenous grinding in closed circuit, followed by rougher flotation with concentrate regrind and three-stage cleaner flotation. The resultant concentrate will be thickened, filtered and delivered to the customers.
Infrastructure
The mine will be accessed from the 4.1km-long site access road connecting CR 519. The County Road 519 will be upgraded, as part of the project, by the Michigan Department of Transportation.
Power will be supplied to the Copperwood main substation from the Norrie substation through a 25-mile 115kV transmission line. Communication facilities will comprise a fibre-optic link and LTE communications network.
Other infrastructure elements at the mine site will include explosives depot, truck shop, metallurgical laboratory and mill offices, transload facility, and other administrative facilities.
An effluent water treatment plant with a capacity to treat 275 US gallons per minute (USGPM) is proposed to be built in 2025.
A 10,000l fuel storage tank will also be built while workers will be accommodated at the mine dry facility.
Contractors involved
G Mining Services (GMSI) prepared the feasibility study of the Copperwood copper project.
GMSI was supported by consultants such as Lycopodium, SGS Canada, Golder Associates, and Foth Infrastructure & Environment.